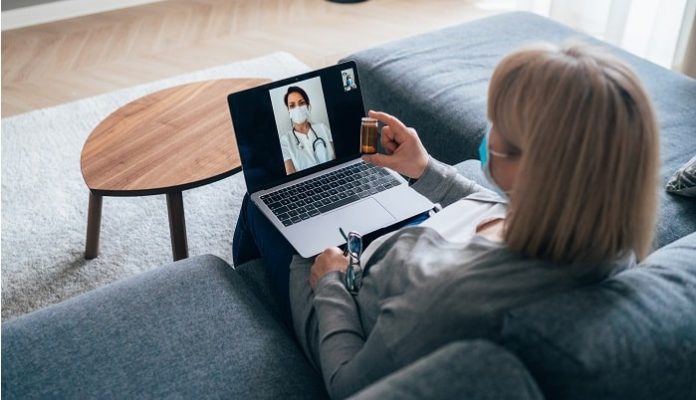 With massive vaccination plans all over the world, it seems like we are approaching the end of the unprecedented modern history health crisis. Covid-19 changed the ways we communicate with each other, how we work and live. Thanks to new technologies, we learned that virtual appointments are not only cheaper, more convenient but also just as effective as face-to-face doctor's visits. 
From my experience working in a bespoke software development company, I know digital communication can't be a substitute for real human interaction, but technological advancements have lots of exciting possibilities to offer. When it comes to healthcare, telemedical services can be especially suitable for vulnerable groups such as people living in remote areas, elderly citizens or quarantined people. The same is also applicable for modern professionals leading a busy life, full of meetings and strict schedules and little to no time to waste. 
It is expected that even after the global pandemic is over, remote doctor appointments will still be a feasible alternative to on-site visits for patients to opt for. This is how future medical appointments are going to look like in a post-Covid world:
    1. Telemedicine Will Be a Standard Additional Service 
Many leading countries across the globe experienced a rapid surge in telehealth development as they struggled to reorganise their work quickly. The risk of healthcare systems collapsing was and still continues to be great and alternative options had to be embraced adequately to ease the high patient's demand. In the USA, there were various hurdles, such as different payments or limited licences across states that delayed virtual appointments' popularisation. In Germany, online consultations were only available for patients with a previous appointment with the same doctor. 
In the UK, experts previously said that digital health services' implementation caused more risk that opportunity, e.g. patient's privacy preservation on online platforms. Now, doctors claim that nearly 99% of all appointments are digital, and they predict that the remote healthcare model will persist even after the pandemic is over. 
Although telemedicine and the infrastructure for its establishment have been around for years now, sometimes innovative solutions need a crisis serving as a radical push forward. During the pandemic, time is ripe for tech solutions to blossom and create a future standard opportunity for patients at risk. 
    2. Patients Will Benefit From IoT Devices
IoT (Internet of Things) can hugely influence how doctors communicate with their remote patients in the future. It refers to a network of interconnected devices and real-time active sensors that constantly exchange data between each other through an Internet connection. In the medical context, this instant data flow provides valuable insights added to the patient's EHR (Electronic Health Record) that doctors can obtain even even though the patient is sitting comfortably at home.
Some of the most promising use cases of IoT include boosting the value of medical apps like remote health monitoring, chronic illness management, rehabilitation or appropriate guidance for fitness regimes. Scientists believe that the healthcare industry should prepare for IoT disruption as remote medical services increase in popularity. 
Even in a post-Covid world, in the digital era people rarely have the luxury of waiting long hours in front of the doctor's office just to meet the medical professional for 15-20 minutes. Not only is this impractical, but it also sometimes involves risks of disease exposure. These two problems will be eliminated once telemedicine becomes a widespread option over the world and IoT will be a helpful asset in its arsenal. 
    3. Patients' Satisfaction Will Increase
Prior to the pandemic of Covid-19, the development of digital medical services was running behind schedule. Although technologies and network infrastructure allow doctors to meet their patients remotely, there was always this hesitation and reluctance that in-person consultations can't be compared to a virtual meeting. Then, Covid happened, and we realised that despite our mixed emotions, to stay safe, we need to reorganise how we communicate with each other, including our medical providers. The most important question that remains is whether patients are satisfied with a Zoom call and if they consider it to be an effective medical appointment?
To answer this question, the Journal of Medical Internet Research conducted a comparative analysis between pre-Covid doctor's visits and appointments during the coronavirus outbreak in New York. Being an international epidemic hot spot, New York was able to provide valuable data regarding patients' satisfaction with the transition to remote healthcare delivery. As it turns out, during the first wave there was an 8729% increase in virtual appointments but patient satisfaction was not compromised in any way. 
On the contrary, even though the mean age of the research population was nearly 60 years, the satisfaction was high. Such findings are clear indicators that nothing stands in the way of a paradigm shift of healthcare delivery anymore, and telemedical services will be a part of our future even after this pandemic is over. 
    4. Telemedicine Will Be Effective for Disease Prevention
For telemedicine to become mainstream, networks need to be established. Public health institutions, private centres and even whole policies may need to be revised in order to respond to the rising need for telehealth services adequately. 
When it comes to preventive healthcare, many patients could benefit from awareness campaigns against the most common diseases such as cardiovascular disease, cancers, diabetes etc. Prevention will always be more cost-effective than treatment, and that is why it is wise to redirec efforts towards preventive campaigns. Telemedicine can offer a valuable contribution to the prevention of chronic conditions and help optimise the national healthcare budgets in different countries. 
Modern medical devices allow patients to monitor their current health status and send statistics to their doctors automatically. Patients at risk can monitor their blood sugar, blood pressure or saturation at home and provide their doctor with medical data for assessment. When adjustments are necessary, patients can easily schedule an online appointment and discuss their options. 
    5. Patients Will Demand Personal Data Ownership
Whenever personal medical history and privacy are combined in a sentence, some patients feel insecure about how their sensitive personal information is stored and handled. A survey shows that 80% of patients wish to be more involved in and have greater control over their health, but only around 20% have access to their personal EHR. 
Dr. Burgert, a pediatrician, tells that patients want doctors to be attentive and to listen to their stories, but the narrative is sometimes hard to translate to their EHR. She makes the prediction that technology will help boost patients engagement, e.g. through simplified questionnaires that patients can fill out before the appointment. Answering the questions will provide patients with more time for self-assessments and will make them more proactive consumers of medical services. 
Data ownership is a big topic that, due to our increased digital consumption, is more relevant than ever and requires collaboration between healthcare providers, patients but also software developers and distributors. As technologies become such an inrinsic part of our lives, it is high time that patients take more control of their own health-related data.