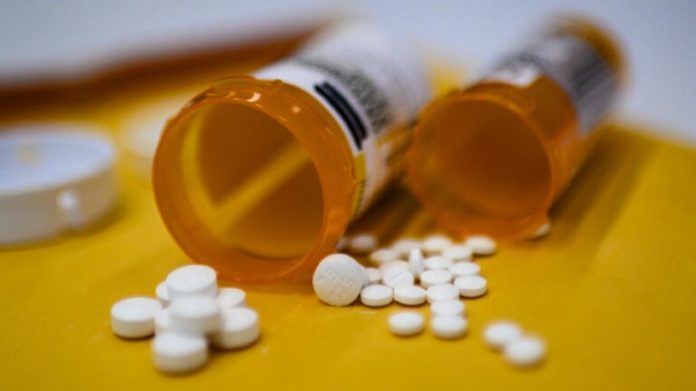 American singer, songwriter, actress and television producer Keyshia Cole discussed the passing of her mother, Frankie Lons, on social media. Lons, who battled a substance use disorder (SUD), died from an overdose. During the funeral, Cole and her family released white doves in her mother's memory and had bouquets of white and purple balloons. Cole, who has publicly shared her own struggles with addiction and sobriety, said she tried to spend as much time with her mother as she could. "I know her spirit was no longer [here] in the physical. I just hope she was able to see that we came together in celebration of her name, the laughs, love, and honesty she brought to this world," wrote Cole on Instagram. Cole's mother was one of many individuals who have struggled with SUD during the COVID-19 pandemic, which makes events like International Overdose Awareness Day on August 31, 2021 even more important.
The Centers for Disease Control and Prevention estimates that more than 93,000 people in the United States have died from drug overdoses in 2020 alone, which is the highest number ever recorded for one year. This is a 30 percent increase from the previous year. Of the estimated 93,000 individuals who died from overdoses, 3,046 were New Jersey residents. Data from the Department of Law and Public Safety indicate that from January 1, 2021 to June 30, 2021, there have been 1,626 suspected overdoses deaths in New Jersey and 5,568 administrations of naloxone, a potentially life-saving opioid antidote that can be administered to individuals experiencing overdoses. The opioid epidemic together with the stress and isolation caused by the COVID-19 pandemic have significantly contributed to this statistic. In July 2021, Governor Phil Murphy signed legislation (S3491) that allows New Jersey residents to legally purchase naloxone, which will help save many lives. State-regulated insurance companies will be able to cover the cost of naloxone and health officials hope that it will be available at pharmacies, schools and other public facilities. Despite a current shortage in the manufacturing of naloxone, advocates hope that this anticipated legislation, as well as federal regulatory changes designed to reduce the stigma surrounding addiction, will make this antidote more accessible.
In July, Governor Murphy signed legislation (S3803) under which training will be provided to paramedics so they will be able to carry and administer buprenorphine. Buprenorphine is a Food and
More Overdoses during the COVID-19 Pandemic/Page 2 of 2
Drug Administration approved medication to treat opioid use disorder along with counseling and other behavioral therapies to provide a whole-person approach to care. Since buprenorphine can lead to abuse and over-dependence, there are special guidelines as to how it can be prescribed and utilized. In 2019, New Jersey became the first state to allow some first responders to administer buprenorphine.
"There has been tremendous progress made to prevent overdose deaths, especially with making medication-assisted treatment and naloxone readily available. However, the COVID-19 pandemic highlighted the critical work that still needs to be done. The loss of approximately 93,000 individuals is simply unfathomable. Even the loss of one life would be too many. Days like International Overdose Awareness Day allow us to remember those who lost their lives to a substance use disorder (SUD), cope with the grief of losing their loved ones, reduce the stigma that is associated with SUD and overdosing and especially to take action to ensure that more individuals and families do not have to experience tragic events like this," said Debra L. Wentz, PhD, President and CEO, New Jersey Association of Mental Health and Addiction Agencies.
International Overdose Awareness Day is the world's largest annual campaign to end overdose that provides an opportunity for individuals, such as Keyshia Cole, to mourn the loss of their loved ones publicly without a feeling of guilt or shame. It also provides an excellent opportunity to educate community members about fatal and non-fatal overdoses, as well as the impact that both have, and provide information about services that are available. This can also be a day of action to discuss overdose prevention and drug policy and express support for evidence-based policies and practices to prevent and reduce drug-related harm. These actions will allow individuals struggling with SUD to know that they are valued as much as anybody else.