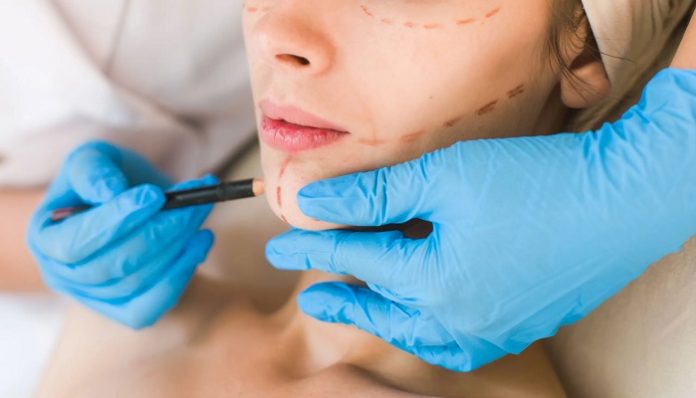 Plastic surgery has evolved over the years, with present use in reconstructive and cosmetic areas. Therefore, patients often choose plastic surgery to correct injuries or conditions that affect their quality of life or enhance their physical appearance. For instance, reconstructive surgery can repair injuries from accidents or deformities from birth, while cosmetic surgery can improve one's facial features or body contours. As social media becomes increasingly prevalent, experts recognize a growing emphasis on physical appearance in modern society, positioning cosmetic procedures as a solution to make someone more comfortable in their skin. Given the life-changing impact of each procedure, many agree that this decision is more than the surgery itself but the person behind it.
Dr. Ryan Neinstein is an example of a plastic surgeon who has made a significant impact in his field. In addition to his technical skills and expertise, Dr. Neinstein is committed to providing personalized care and attention to his patients, ensuring they receive the best possible outcome. He has also dedicated his time and resources to various philanthropic efforts, including his clinic's Look Good, Feel Good, Do Good program. Through his contributions, Dr. Neinstein has not only improved the lives of his patients but also impacted the lives of those in his community who are less fortunate.
The Doctor Who is Inspiring Change
Dr. Neinstein founded Neinstein Plastic Surgery, a clinic specializing in minimally invasive body contouring and liposuction procedures. With his exceptional skill and attention to detail, he has revolutionized the standard by which other doctors conduct this procedure, making Liposuction and the surrounding Mommy Makeover faster, simpler, and less invasive. Patients who visit Neinstein Plastic Surgery also pride the clinic on its attention to personalized treatments tailored to their unique needs and goals, resulting in more natural outcomes.
By focusing on the patient's natural contours and subtly enhancing them, Dr. Neinstein can provide a result that looks natural and proportional to the patient's body. With natural-looking results, most mothers agree that they feel like themselves again. Moreover, mothers often opt for more natural-looking results since they are more sustainable as they age gracefully and maintain a consistent appearance.
Giving Mothers a Fresh Start With Plastic Surgery
When it comes to childbirth, women's bodies can undergo significant physical changes that can be difficult to reverse. For Jen from Denver, Colorado, having seven children left her feeling embarrassed about her physical appearance. Like many mothers, she experienced cosmetic damages such as loose skin, sagging breasts, core muscle separation, and stubborn fat deposits. However, a mommy makeover from Dr. Ryan Neinstein of Neinstein Plastic Surgery changed her life in ways she never thought possible.
Dr. Neinstein's unique take on the Mommy Makeover procedure caters to women who want to restore their pre-baby bodies. His mommy makeovers are tailored to each client's needs, ensuring the best possible results. According to Dr. Neinstein, diet and exercise can only go so far when discussing the deflation of nipples and breasts and resistant fatty deposits. These changes can affect their self-esteem, confidence, and overall well-being. The medical community often agrees that this is where mommy makeovers come in.
The mommy makeover is a personalized treatment plan designed to address the physical changes during and after pregnancy. Although the specifics may vary, the procedure typically includes a combination of Liposuction, breast augmentation, tummy tuck and body contouring to restore a woman's pre-baby body. In practice, a breast augmentation can restore volume and shape to breasts that have lost their fullness and firmness, while a tummy tuck can tighten a mother's ab muscles and remove excess skin and fat from the stomach area.
Beyond the Operating Room
Beyond the operating room, many communities also note Dr. Neinstein's clinic through his charitable deeds. His clinic's "Look Good, Feel Good, Do Good" program encourages plastic surgeons to partner with local organizations to positively impact those in need. Dr. Neinstein's team has partnered with various charities, including The Archer's Project, SoulCycle, Release Recovery Foundation, and Animal Haven, to name a few. Through these partnerships, they have participated in toy drives, charity rides, and other initiatives that have helped underprivileged children, those struggling with substance abuse and mental health issues, and abandoned pets find new homes.
Dr. Neinstein's philanthropic efforts demonstrate that making a difference in the world is not just about technical skills and experience. It's also about having the desire to help others and the willingness to give back to the community. Through his actions, he has shown that plastic surgeons can play an active role in improving people's lives outside the operating room and inspire clinics to do the same.
Carrying the Industry Forward
In addition to his charitable deeds, Dr. Neinstein has made significant contributions to plastic surgery through his innovations. His clinic's dedication to providing personalized treatments has set a new standard for plastic surgery practices across the globe. In particular, his work in mommy makeovers and Lipo360 procedures has helped countless patients achieve their desired body shape and regain their confidence. By understanding each patient's unique needs and goals, Dr. Neinstein's patients have become living examples of how tailoring a cosmetic procedure to individual needs can improve the appearance and recovery process.
Anyone Can Make a Difference
Dr. Neinstein's approach to plastic surgery is a testament to how factors like education, training, innovation, and philanthropy can allow any surgeon to make a difference in the world. Whether it be through creating new solutions and safer alternatives to the medical field, allowing each patient to gain their life back, or simply volunteering time and monetary resources to the community, plastic surgeons have many opportunities to make a real difference in the world.