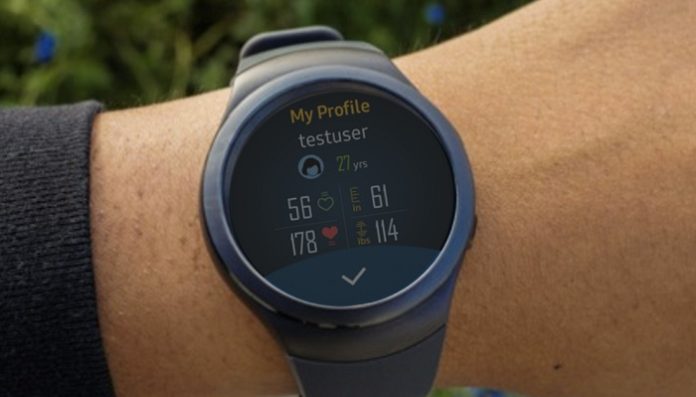 The VA tapped tech giant Samsung and health tech company LIVMOR for a remote patient monitoring initiative focused on the cardiology space.
The program, which began in April 2020, was designed to help gather patient data via digital tools, including smartwatches, tablets and phones, as well as help clinicians coordinate and plan care.
"For me, this program has revolutionized the way that we deliver cardiology care, not only in North Texas but nationally from the national VA cardiology office. Prior to this our care was incongruous. Amongst cardiologists there are subspecialties … general cardiology and electrophysiology—all of those providers are cardiologists but we weren't able to streamline the patient's care," Dr. Lori Ellis, Head of Telecardiology and Digital Program Director for the Department of Veterans Affairs, North Texas, told MobiHealthNews. "What this program has allowed us to do in that field is to actually streamline a patient's care in that field so that all the treating providers are aware of the important physiological parameters this patient is transmitting to us."
The program was built on Samsung products and used Samsung's data security tool, Knox, which provides HIPAA-compliant security on the device. From there, LIVMOR was able to imbed its remote monitoring tools and work with the VA and build on specific customizations.
"It's a comprehensive remote-monitoring system that includes a Samsung wearable and a Samsung tablet—a cellular-enabled tablet that is in [specific] mode and leverages the Knox platform. It also includes other diagnostic peripherals that can be customized depending on the patient's chronic condition—anything from a blood pressure cuff and weight scale to a glucometer, spirometer or digital stethoscope," Ken Persen, CEO of LIVMOR, told MobiHealthNews. "Very specifically, we are leveraging the sensors on the Gear S2 device to extract pulse rhythm data and activity, and it's through that pulse rhythm data that we transmit wirelessly through the tablet and send through the cloud for review by Dr. Ellis and her team and the patients."
Ellis said the new technology helps make care easier for the patient. For example, if a patient saw a general cardiologist and an arrhythmia was detected, instead of referring them to an electrophysiologist and leaving the onus of seeking care up to the patient, the clinician can help set up that connection. Ellis also said she saw more patient engagement since the program kicked off.
"We've seen something happen that I've never seen in 25 years of practice, and that is patients that want to participate in their own health and they want to comply with the treatment plan that they helped develop. As a provider we struggle just to get a patient to take medications you'd like them to," Ellis said. "So, you can imagine the last year of this. Program 600 plus patients have transmitted over a million pieces of data and not at the behest of anyone. I think that speaks to the fact the patients believe in this program and the patients see the value in this program and it's what matters to them. So, to me, that is what sets this device apart from all others that we have had access to before in the VA."
As remote patient monitoring becomes more commonplace, the Samsung team is looking to further its foothold in the space.
"As we look at these different capabilities, [what] we are particularly excited about is we are leveraging a platform that is readily available and accessible to these patients," Reg Jones, Senior Director, Head of Public Sector for Samsung Electronics America, told MobiHealthNews. "Our smartwatches, they are smartwatches. They look and feel like a smartwatch, which means they are alleviated from otherwise bulky or inconvenient medical devices. So really packing capability into something that is a bit more consumer-friendly, but at the end of the day backed by a security platform is really quite a powerful combination."
The VA has been an early adopter of digital tools. In fact, the VA has been offering patient and caregiver-facing apps since 2013. It has a history of working with big tech. For example, in 2019 the VA teamed up with Apple to roll out Apple Health Records to more than 9 million veterans in the US and surrounding territories. The health system has also worked with Microsoft in an effort to use the former's adaptive video game tools to support rehabilitation therapies.
Samsung has also been in the digital health space for some time. In January the company announced that its smartwatch ECG blood pressure measurement will expand to 31 countries. The company landed FDA clearance for its ECG back in August of 2020.