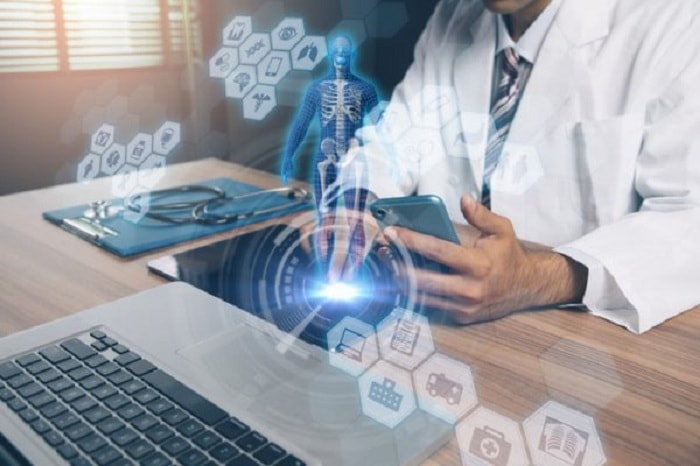 EHR vendor DrChrono and 3D4Medical, a 3D technology company, have joined forces on a new effort aimed at giving medical practices access to 3D modeling and animation videos from within their EHR.
Through their partnership, physician practices utilizing DrChrono's mobile EHR solution can directly use 3D4Medical's 3D interactive anatomy models in the following specialty areas: cardiology, chiropractic, dentistry, orthopedics, ophthalmology and physical therapy.
With the iPad and the Apple Pencil, doctors can draw on said models and can display cross-sections of anatomy in order to educate patients about their conditions. They can also show their patients 3D animation videos to give them additional information.
"Instead of relying on two-dimensional photos, physicians can now give their patients an interactive, 3D experience that can easily illustrate what is going on in their body in a way that still, flat images simply cannot," 3D4Medical president Niall Johnston said in a statement. "Partnering with DrChrono brings this 3D world to patients where physicians are already using iPads and iPhones to access medical records and document patient information. Now physicians can easily launch into our Complete Anatomy application and do things like use the iPad and Apple Pencil to zoom in and show in-depth cross-sections of the anatomy."
Headquartered in Dublin, Ireland, 3D4Medical offers various medical, educational and health and fitness apps for patients, healthcare professionals and students. The apps leverage 3D as a way to rethink medical education. The company's flagship product, Complete Anatomy, includes interactive structures and resources.
As for DrChrono, the Sunnyvale, California-based business produces an EMR platform for Apple devices. The company, which was founded in 2009, has also collaborated with other organizations to tackle additional issues in the healthcare environment.
In late 2017, it teamed up with FlexScanMD, an inventory management software company, to help medical practices track inventory. Through their partnership, FlexScanMD integrated with DrChrono's EHR system and practice management platform. All updates show up in both FlexScanMD and DrChrono, thereby preventing users from having to manually copy and paste information and double check the data in different systems.
More recently, the EHR vendor expanded its partnership with CoverMyMeds in an effort to add electronic prior authorization and medication price transparency at the point of care.