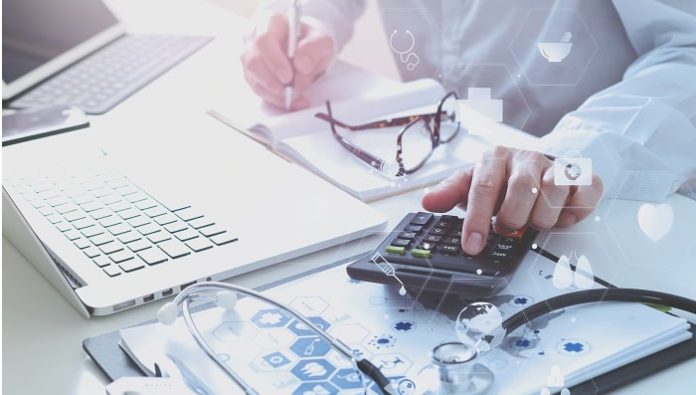 Thirty Madison, which operates three brands for hair loss, migraines and acid reflux, raised $47 million in a series B round. Polaris Partners led the round, and Johnson & Johnson participated as an investor.
With direct-to-consumer health brands Hims and Ro surging to high valuations, a new telehealth startup is entering the field with two big backers. New York-based Thirty Madison, founded just three years ago, raised a $47 million series B round led by Polaris Partners and with participation from Johnson & Johnson Innovation Inc. Previous investors Madison and Northzone also participated in the funding round.
Thirty Madison operates three brands focused on different conditions. It launched its first brand, Keeps, in 2018, offering prescription and over-the-counter hair loss treatments. Last year, it launched two additional brands, offering treatments for migraines and acid reflux.
Thirty Madison connects patients with a virtual physician consultation, and then offers medications on a monthly or quarterly subscription basis. All of its brands are self-pay.
"For this latest round of funding, it was important for us to continue to build support and alliances in the healthcare space and bring in some of the best healthcare-focused investors into the fold," Thirty Madison CEO and Co-Founder Steven Gutentag wrote in an emailed statement. "This new capital will enable us to continue developing and iterating on our current brands, further invest in our platform, and expand into new therapeutic areas."
Polaris Partners Managing Partner Amy Schulman will join Thirty Madison's board of directors with the funding round. She previously led Pfizer's $4 billion consumer healthcare unit and will bring her commercial expertise to the startup.
While Johnson & Johnson wasn't a lead investor in the series B round, the drugmaker's participation in the startup's funding round is also notable.
"We understand that each company is unique and requires a distinct investment strategy, and we believe strongly in value-add investing and playing an active role in the companies in which we invest," Stacy Feld, head of Johnson & Johnson Innovation for West North America, Australia and New Zealand, wrote in an emailed statement. "Our investment in Thirty Madison aligns with our overall strategy to bring new healthcare products and solutions to the people who need them most – in this case where current gaps exist for those suffering from chronic health conditions."
Thirty Madison hasn't said what areas it will expand into next, but its newer additions focusing on migraines and acid reflux are a departure from those offered by its competitors.
The startup also says its patients get to keep the same doctor through ongoing treatment, who they can message for follow-up questions.
At the same time, direct-to-consumer pharmacy companies have been pushing deeper into telehealth. Hims recently rolled out telepsychiatry services, and Ro has said it plans to expand into virtual urgent care visits and remote patient monitoring.