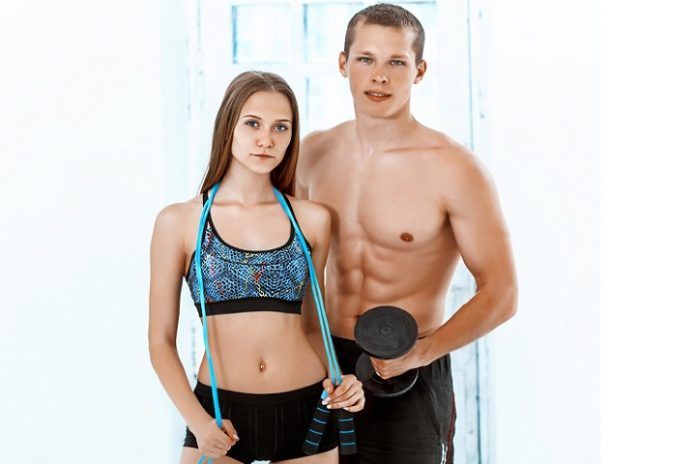 The world we live in today differs significantly from what it was years and decades ago. The primary factors affecting lifestyles have undergone alterations and continue to change every day; the changing landscapes of society and the environment have affected personal lifestyles. In turn, health and fitness parameters have changed. People, in general, have adapted to these changes, finding what suits them best. Others still find that they would like to make changes to their fitness levels for various reasons. In such cases, the process can be affected by numerous factors determining whether one can achieve those goals.
Weight loss is a journey. Anyone who is seeking to shed some extra weight cannot make it happen instantaneously. Once one has decided to start changing one's body, one must begin with a plan and a goal. Having an idea of what you want to achieve and how to go about it gives you the best chance of success.
Before you begin your weight loss journey, understand that two main elements govern your actions: diet and exercise. It is best to consider them individually before applying them in tandem as you work through the process. Exercise refers to the physical activity undertaken to burn calories, create muscle, and induce fat loss. It can take many forms, from daily scheduled walks or runs to extensive weight training sessions in the gym. Selecting the exercises you will participate in, whether singular or plural, rests entirely on your preferences.
Diet plays a critical role in weight loss – what you eat and when should complement the fitness regimen you have selected. You should balance your meals to certify that you are getting all the nutrients you need to keep your body going. The nutrients you take in through food are used to meet the body's needs before, during and after your workouts. That is why it is crucial to observe that your meals cover as many nutritional bases as you can manage.
It is not always easy to get the exact amount of nutrients you need at every turn, hence, the need for nutritional supplements. They are manufactured to provide concentrated doses of individual elements to meet your body's requirements. Supplements take many forms and are formulated to target different goals. There is no shortage of supplement options for weight loss and while they are primarily marketed to women, men can benefit from some weight loss supplements.
We have compiled a sampling list of weight loss supplements for men below to provide an idea of what you can expect to find on store shelves.
Faction Labs- Deficit
Faction Labs understands that weight loss is multi-faceted. The formula used in Deficit, its weight loss supplement, reflects that. It uses ingredients that tackle various areas of concern, resulting in satisfactory results without adverse effects. Deficit minimises cravings while increasing metabolism to help maintain a healthy appetite. All three benefits come together to make it easier for you to lose weight.
EHP Labs- OxyShred
OxyShred from EHP Labs is a weight management product with efficacy that has been proven time and again. Its formula contains Acetyl L-Carnitine, Hydroxycitric Acid, Green Coffee Bean, and Bitter Orange Herbal Extract to boost metabolism, energy and results. Oxyshred is an effective pre-workout supplement because it also contains caffeine for energy, while Acetyl L-Carnitine helps reduce muscle soreness after strenuous exercise. When you are less sore after a workout, your recovery is accelerated so that you can go back to the gym sooner. The more you can work out, the more weight you will lose.
OxyShred comes in a variety of sweet flavours to take care of your sugar cravings too. With heightened energy levels added naturally to your body, it will produce less Cortisol, a stress hormone. The OxyShred formula uses a mix of ingredients that provide energy and support weight loss first and foremost. All other benefits are simply icing on the cake.
Muscletech- Hydroxycut Hardcore Nextgen
Muscletech is a popular brand with a vast following, and for a good reason. Their weight management supplement offering Hydroxycut Hardcore Nextgen has been in the making for more than 20 years. Changes have been made to the formula to create a product that is equally impressive and effective. Hydroxycut Hardcore Nextgen featured ingredients include: green coffee extract, caffeine anhydrous, ginger and salvia. As a result, this formula is thermogenic. The term thermogenic refers to the tendency to produce heat. When thermogenesis occurs, your body's metabolism rises, burning more calories and fat for more significant weight loss.
We have not exhausted the list of weight loss supplements available. Take a look at what we have to offer to find one you feel would serve you best. With the right supplements added to your diet and exercise, you will be well on your way to conquering your weight loss journey.