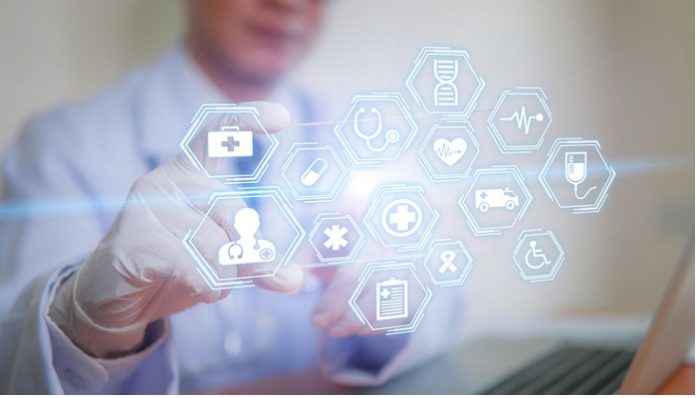 Although patient data security and privacy anxieties remain today, federal agencies and healthcare organizations faced a separate set of fears at the turn of the century, when health technology was first being integrated into care.

"There were definitely some fears," Jay Nakashima, executive director of eHealth Exchange, said in an interview with EHRIntelligence. "First, there was the fear of healthcare data being broadly breached. Then there was the fear of some sort of an entity out of Washington, DC that maintained a central location housing all patient health information."
It was out of those fears the Office of the National Coordinator for Health IT (ONC) and the Nationwide Health Information Network (NHIN) conceived of the eHealth Exchange in 2006 to securely exchange patient health data across the country.
"A federal network means each healthcare organization needed to create and maintain a pipeline to other healthcare organizations within the eHealth Exchange that it wanted to establish a patient data exchange," he explained.
By 2009, eHealth Exchange first exchanged data between the Veterans Health Administration (VHA) and Kaiser Permanente. Within two more years, the network added 23 participants and by 2012, The Sequoia Project took the reins and fully supported the eHealth Exchange.
Now, the HIE connects to 75 percent of all US hospitals, over 60 regional or state HIEs, and four government agencies. It also connects 120 million patients across the country.
And most recently, eHealth Exchange can boast progress with its new gateway technology that simplifies connectivity for participants through a single streamlined connection.
"For example, Mayo Clinic has a patient that goes to Stanford in California because they are on vacation or working in the area," Nakashima explained. "Our job is to create one to five or even 10 direct connections from Mayo Clinic to Stanford Health Care."
READ MORE: eHealth Exchange Inks First Health Information Exchange Vendor
If a health organization creates less than 10 connections, it will not be burdensome or unmanageable for the HIE. However, if a health organization starts to generate hundreds of connections between two health systems, it can become onerous for the HIE and its participants.
"The eHealth Exchange implemented a centralized technology, called gateway technology," he continued. "It's a single on-ramp or a single connection to the country. Our providers and other healthcare organizations can create one connection to the eHealth Exchange. Then we route their transactions to providers all across the country so they do not have to have a high number of connections."
eHealth Exchange exchanged roughly 550 million clinical documents using this new structure, which is up almost 300 million transactions from the old format dating about a year and a half ago.
"Data is flowing much more frequently and our customers aren't having to spend as much money on creating and maintaining all of those point-to-point connections," Nakashima said. "This means they are able to free up significant health IT resources to work on more valuable tasks."
Furthermore, the new structure helps health organizations expand their national footprint and implement innovative capabilities, such as real-time content quality validation and a national record locator service.
The new approach also helps organizations prepare for regulatory changes, including the ONC interoperability rule and the Trust Exchange Framework and Common Agreement (TEFCA).
Looking forward to 2021, Nakashima said he expects to see more "data pushing," rather than "data pulling" from health organizations. This is a more proactive approach to health information exchange, Nakashima explained.
When a patient arrives for her afternoon appointment, her data will already be available at that exact time and place, rather than having to pull the data when the patient arrives at the appointment.
Pulling patient data at the last moment could result in mismatched patient data and potential patient safety issues.
"The vast majority of our participants query every night," Nakashima said. "An organization will say they have over 100 surgeries and 400 appointments the next day and the system will automatically query the night before, or a couple of hours before an appointment or a surgery, to pull that information and have it available in the EHR system for the clinician."
Furthermore, eHealth Exchange participants can also set up push notifications to public health agencies across their respective state and county, and even across the country.
"Most participants have their EHR configured to automatically report when, for example, a patient tests positive for Hepatitis B, to automatically push a report to the county and state public health agencies, and then potentially the [Centers for Disease Control and Prevention] CDC." Nakashima expects patient data exchange to continue to develop and improve in 2021 and beyond.