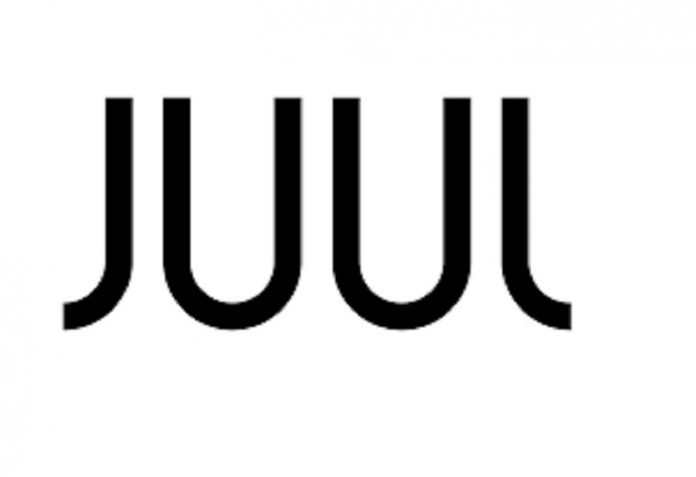 JUUL Labs, Inc. announced results from a preliminary study on the temperature regulation and harmful and potentially harmful constituents (HPHCs) of JUUL's Virginia Tobacco 5% nicotine-e-liquid filled pod.
The findings, "Characterization of Temperature Regulation and HPHC Profile of a Nicotine Salt-Based ENDS Product," were presented at a poster session at The Society for Research on Nicotine & Tobacco's 2018 Annual Meeting in Baltimore, Md.
Automated temperature regulation is designed to provide a consistent temperature across a range of operating conditions. In a laboratory setting, computational models of the temperature regulation performance, along with observation, were consistent with maintaining a temperature below 300 degrees Celsius under a range of operating conditions. This included a condition in which unfilled pods with a dry wick also maintained a temperature below 300 degrees Celsius.
The HPHC profile of aerosol generated from JUUL's Virginia Tobacco 5% nicotine-e-liquid filled pod was characterized at an independent contract laboratory, Enthalpy Analytical. A panel of 31 analytes and HPHCs consistent with guidance provided by the U.S. FDA was measured and compared with a U.S. commercial cigarette. Beyond three intended ingredients (nicotine, propylene glycol, glycerol) which were observed, 89% (25 of 28) of panel analytes were not detected (ND) or were below the level of quantification (BQL).
Eleven percent (3 of 28) were observed at quantifiable levels, including NNN (at >99% reduction vs. the combusted cigarette); chromium (at 2% above level of quantification (LOQ)), significantly below Occupational Safety and Health Administration (OSHA) permissible exposure limits; and anabasine (at 25% above LOQ), a naturally occurring nicotine degradation product.
In addition, JUUL Labs presented data from a second poster, "Acute Use of Nicotine Salt-Based ENDS and Combusted Cigarettes," demonstrating that no significant differences in Tmax, Cmax, AUC, baseline adjusted Cmax and baseline adjusted AUC were observed between JUUL and combusted cigarettes.
This was true for both ad-lib and fixed sessions. Likewise, no significant differences were observed in measures of satisfaction (p>0.05) between JUUL and combusted cigarettes. The study was a single-center, randomized, crossover design conducted by New Zealand-based Christchurch Clinical Studies Trust that included 24 adult smokers. Study participants were assigned a different product every 120 minutes, which was randomized to be either a JUUL or combusted cigarettes.
Lead authors for the studies were Dr. I. Gene Gillman of Enthalpy Analytical and Dr. Christopher Wynn of Christchurch Clinical Studies Trust.
Consistent with the FDA regulations, JUUL cannot and does not make any claims that its products are less harmful or safer than cigarettes.