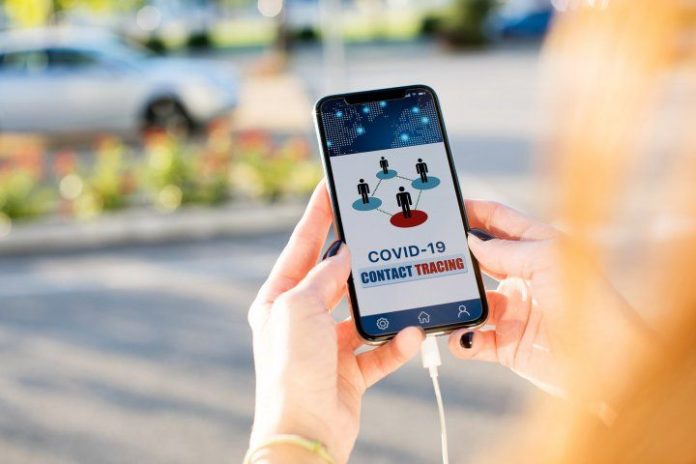 In order for COVID-19 contact tracing to be effective in the United States, public health and government leaders must overcome deep ideological and cultural resistance among the public and deal with the ethical and technological challenges of using contact tracing apps, according to an analysis by Bernard Lo, MD, professor of medicine emeritus and director emeritus of the program in medical ethics at UC San Francisco, and Ida Sim, MD, PhD, a UCSF professor of medicine.
The analysis, published Oct. 19 in Annals of Internal Medicine, presents an ethical framework to help policymakers implement successful contact tracing measures that balance the protection of public health against respect for personal privacy.
"Neither digital nor manual contact tracing will be widely accepted unless our leaders do four things," said Lo, corresponding author of the new paper. "First, listen to the concerns that different communities have regarding contact tracing; second, engage these communities and address their concerns to rebuild trust; third, make timely access to COVID testing and return of results widely available; and fourth, articulate clear and consistent evidence-based messages on the benefits of placing some restrictions on liberty in order to promote the common good."
Lo noted that manual contact tracing by public health workers – a method that has often been used successfully to control the spread of infectious diseases such as measles and tuberculosis – has been unsuccessful during the COVID-19 pandemic for a number of reasons, including the large number of infected people, downsizing of public health departments, shortage of experienced contact tracers, mistrust of government and lack of cooperation by contacts.
The authors note that smartphone apps have been developed to make contact tracing scalable and more timely while also addressing privacy concerns.
They suggest a combined approach to contract tracing: exposure-notification smartphone apps that preserve privacy and require users to give their explicit consent to share information, along with measures to persuade the public to voluntarily cooperate with manual contact tracers.
Lo said that it is particularly important for public officials to engage with communities of color, "where there is both greater mistrust of contact tracing and a disproportionate amount of harm caused by the disease."
At the same time, he said, any contact tracing initiative must be part of a "coordinated and sustainable public health effort that includes consistent use of masks and physical distancing."
Disclosures: Lo reports that he and his wife own stock in Apple and invest in mutual funds that contain Apple and Google. Sim owns stock in Google and invests in mutual funds that contain Apple and Google.
The University of California, San Francisco (UCSF) is exclusively focused on the health sciences and is dedicated to promoting health worldwide through advanced biomedical research, graduate-level education in the life sciences and health professions, and excellence in patient care. UCSF Health, which serves as UCSF's primary academic medical center, includes top-ranked specialty hospitals and other clinical programs, and has affiliations throughout the Bay Area.