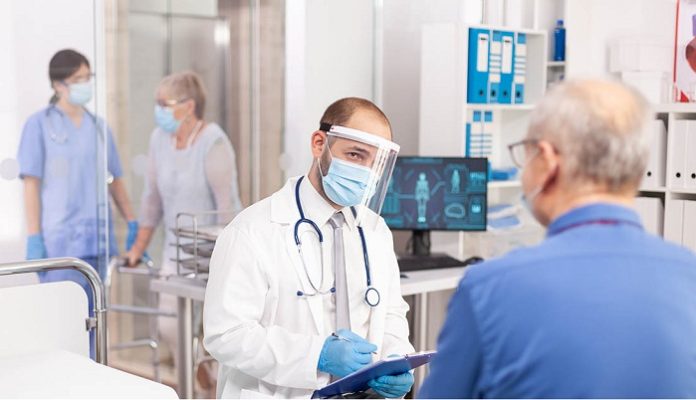 The government has been told that current issues in mental healthcare cannot be addressed by mental health services alone, and that officials must present a fresh vision for the future.
Healthcare executives believe that the publication of a belated 10-year cross-government plan for mental health should be the main focus of this. In fact, a recent report from the NHS Confederation and Centre for Mental Health lays out the essential components of a new vision for mental health.
This research urges action in the areas of workforce, funding, and service delivery in novel ways, including providing more freely accessible services to the general public—all of which would aid in facilitating quicker treatment access. Leaders in the mental health field are adamant that without these novel strategies, services will keep getting worse.
The number of people needing NHS mental health services has increased by 16%, with a 30% increase among those under the age of 18.
This increase in demand is affecting the NHS as a whole, and recent statistics revealed that nearly four times as many individuals are queuing for more than 12 hours in A&E compared to two years ago before they can obtain mental healthcare. While this is going on, each month more than 16,000 people and 20,000 kids who should be receiving community NHS mental health services are unable to get the aid they require.
Mental health leaders are now very concerned about the real and present threat that the services they oversee are under unsustainable pressure, said chief executive of the NHS Confederation, Matthew Taylor.  The government must act more quickly because demand for mental health support is outpacing supply and increasing quickly.
Since many people are only now asking for assistance, the provision of proper care is quickly becoming unsustainable due to the increase in demand and the current levels of worker capacity and investment. This is already happening under their watch; it's not something that might occur in some distant futuristic world.
There is no denying the fact that demand for mental health services is rising very rapidly, and that they are seeing a direct effect not just on mental health agencies and their staff but across the NHS and care system as a whole, chief executive of Nottinghamshire Healthcare NHS Foundation Trust, Ifti Majid, said in her conclusion.
They are currently experiencing a national catastrophe, and for this to be appropriately addressed, the government's attention must be refocused along with more funding; NHS mental health organisations cannot be left to handle this on their own.