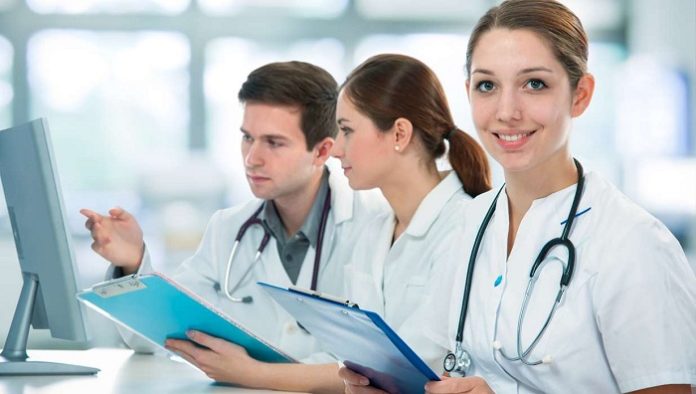 Navenio, the healthcare scaleup whose location-based technology has revolutionised workflows and has been shown to double the throughput of hospital teams, has been selected to join Tech Nation's Upscale 6.0 programme.
The programme which is entering its sixth year accelerates the growth of successful scaleups, and has amassed an incredible network of 160 alumni, including the likes of Monzo, Just Eat, and Bulb. Upscale 6.0 coaches the cohort over 6 months, providing them with access to experts and entrepreneurs, while offering their scaleup more exposure and networking opportunities.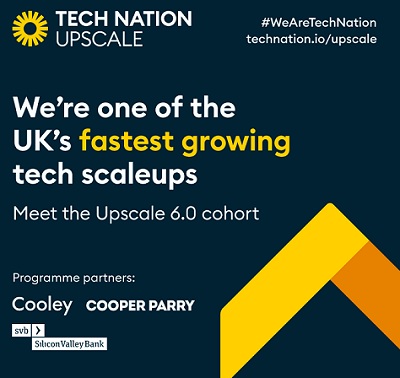 Navenio, who recently received Series A funding, along with notable investment from Future Planet Capital and multiple grants from Innovate UK, was one of six health-related scaleups chosen for this prestigious programme. Navenio is a spin-out of Oxford University, provides infrastructure-free indoor location solutions, the equivalent of GPS for use indoors, to power a range of apps and platforms in sectors including healthcare.
Tim Weil, CEO, Navenio commented: "Myself and Niki Trigoni, Navenio's CTOand co-founder,and the entire team are delighted to join Tech Nation's Upscale programme this year. The past year has seen immense pressure applied to the NHS, hospitals, and our healthcare teams. Our sole focus has been to deliver technology that helps professionals battle the pandemic. To be included in this accelerator programme will of course help us develop our technology even further, providing support to those that need it most…"
Liam Ward, Upscale's Programme lead commented: "Navenio's inclusion in this year's cohort is very exciting, and we look forward to being a part of their growth over the next 6 months. They along with the other 32 scaleups will enjoy support, practical advice, exposure opportunities, and healthy network, that will hopefully continue to help them revolutionise their sectors. We look forward to working with the Navenio team to support their exciting scaling journey."
Tim Weil also added: "We are delighted to be recognise for the impact that Navenio is having on the healthcare sector. The 6-month programme will allow the team explore challenges at a leadership level, gain exposure, and increase our network with seasoned entrepreneurs and experts. It will provide us with support as we, and the rest of the country, continue to fight the pandemic which has overwhelmed many of the UK's healthcare resources."
About Navenio
Navenio was spun out of the University of Oxford in 2015 and has an established team of more than 60 people which continues to grow. Navenio is a finalist in the KPMG British Tech Pioneers 2020 Programme and its technology has won both commercial and academic awards. Navenio's location technology is developed from world-class University of Oxford science. In brief, using only a smartphone's sensors, the fusion of four unique technologies creates a highly scalable indoor location, providing actionable insight immediately. Privacy and security are inherent within the Navenio technology and the company is Cyber Essentials certified, GDPR and NHS Data Security and Protection Toolkit compliant.