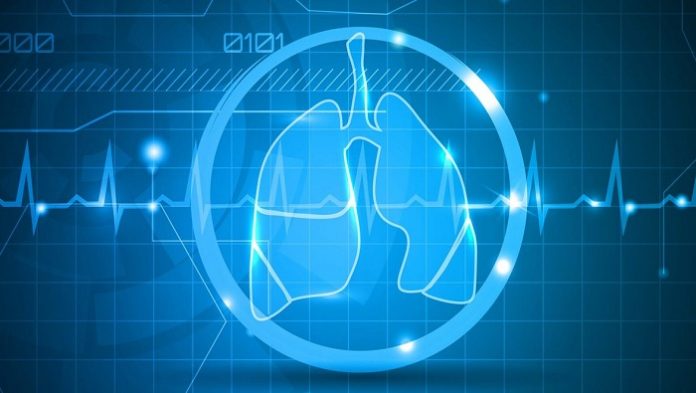 Researchers at the University of Houston have received a $933,812 grant from the National Cancer Institute (NCI) to develop a computational framework to support collaboration between radiology teams and artificial intelligence (AI) algorithms for lung cancer diagnostics.
According to the press release, some research indicates that AI does not improve radiologists' diagnostic performance, which may help contribute to the 40,000 to 80,000 deaths per year in the US attributed to diagnostic errors. These gaps in performance have created the need for computer-aided diagnostic algorithms that are more interactive, explained researchers in the press release.
"Current AI systems focus on improving stand-alone performances while neglecting team interaction with radiologists," said Hien Van Nguyen, PhD, a University of Houston associate professor of electrical and computer engineering. "This project aims to develop a computational framework for AI to collaborate with human radiologists on medical diagnosis tasks."
Using a combination of eye-gaze tracking, intention reverse engineering, and reinforcement learning, the framework will help guide when and how an AI system should interact with radiologists and their teams. The approach will focus on the development of a user-friendly, simple interface to minimize the number of potential distractions from clinical work and maximize time efficiency, the press release states.
The project, which aims to enhance lung cancer diagnostics, will evaluate approaches for lung nodule detection and pulmonary embolism.
"Studying how AI can help radiologists reduce these diseases' diagnostic errors will have significant clinical impacts," said Van Nguyen. "This project will significantly advance the knowledge of the field by addressing important, but largely under-explored questions."
Some of the research questions focus on how and when radiologists and AI should interact more broadly, but others have a narrower focus, such as determining how to model the radiologist's visual scanning process.
"Our approaches are creative and original because they represent a substantive departure from the existing algorithms. Instead of continuously providing AI predictions, our system uses a gaze-assisted reinforcement learning agent to determine the optimal time and type of information to present to radiologists," said Van Nguyen.
Outside of clinical research, AI is also being applied to lung cancer diagnosis in real-world settings.
Earlier this week, New Jersey-based AtlantiCare announced the deployment of pre-operative AI assessment tools and robotic bronchoscopy techniques to help diagnose and treat lung cancer early.
The health system will use Optellum's Virtual Nodule Clinic within its early lung cancer diagnosis program at the Heart & Lung and Cancer Care institutes at AtlantiCare Regional Medical Center (ARMC). The virtual clinic will assist clinicians with identifying and tracking patients at risk for lung cancer.
The tool will be integrated into clinical workflows, automatically alerting the interventional pulmonology team at AtlantiCare's Lung Nodule Clinic if it detects a nodule through a CT scan performed at ARMC, allowing them to determine if surveillance or a clinical intervention such as bronchoscopy is appropriate and necessary.