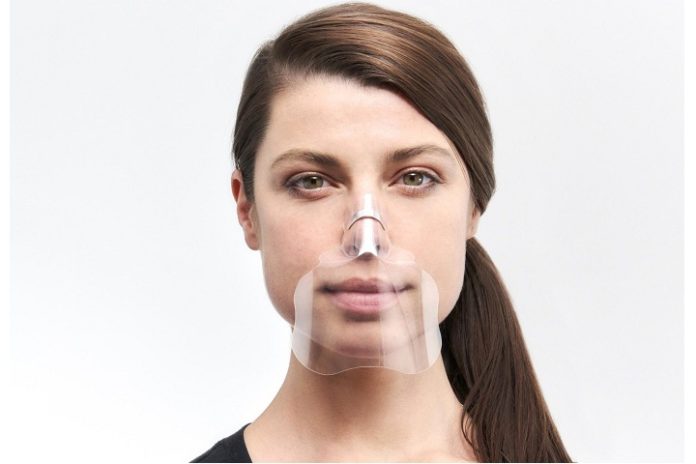 ViruShield, a California-based company that creates groundbreaking products to mitigate against the emergence of COVID-19 through inventive design and state-of-the-art technology, announces the launch of the ViruShield Ghost. The patent pending Ghost is a transparent, strapless, and reusable respiratory shield that is an alternative for individuals who have difficulty breathing while wearing a fabric mask or other face covering.
In these uncertain times, the Centers for Disease Control and Prevention (CDC) has issued guidelines, including recommendations that people wear face coverings in public settings, especially when other social distancing measures are difficult to maintain. The ViruShield Ghost, in compliance with many newly enacted state-level ordinances, serves as a meaningful alternative for those individuals who have difficulty breathing while wearing cloth masks or face coverings.
"Our innovative patent pending designs were developed to help ease the minds of consumers as they continue to navigate these uncertain times and to make a positive impact within the PPE industry, while complying with the CDC guidelines," said Carl Savoia, Chairman and CEO of ViruShield. "As we continue to monitor the regularly changing safety recommendations, we are committed to providing consumers with a safe alternative to regular face masks to ensure their health is not put at risk from breathing complications."
The Ghost, which is the first of a multi-product launch coming soon, is designed as a practical face covering created for non-medical purposes and is currently being sold in a three pack on ViruShield's website for $19.99. The product comes with medical grade adhesive tabs to place on the user's nose where desired for the best fit and is intended for multiple uses. ViruShield's lightweight and easy to clean protective gear includes a transparent respiratory shield for better communication and better facial recognition, which is ideal for the hearing impaired who rely on lip reading. The new, innovative design of the Ghost promotes a safer way for consumers to breathe and to avoid any potential health risks from wearing a mask for long periods of time.