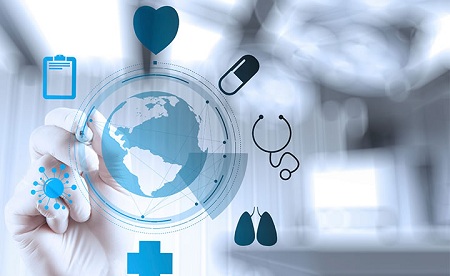 With the Centers for Disease Control and Prevention reporting at least two million people are infected with multi-drug resistant organisms annually, resulting in 23,000 deaths, and treatment costs in the billions, the Society of Actuaries is hosting a panel discussion on the topic of antibiotics as part of its 2017 SOA Health Meeting. Dr. Kristi Kuper, PharmD, BCPS, senior clinical manager, infectious diseases, at 
Vizient, Inc
. will participate in the session titled, "Antibiotics, Super Bugs and the Health Care Delivery System" on Monday, June 12 at the event in Hollywood, Fla.
Kuper will be part of a multidisciplinary panel of experts discussing the impact of antibiotic-resistant bacteria on the healthcare industry. The insights shared will provide valuable knowledge for actuaries identifying excess utilization and seeking to manage costs stemming from these infections, such as:
Analysis of the impact of antibiotic-resistant bacteria and super bugs on healthcare costs;
An understanding of the specific implications for clinicians, prescription drugs and healthcare facilities;
How predictive modeling can help track and mitigate the spread of infections; and
Recommendations for factoring antibiotic-resistance into effective health delivery system operations.
The 
2017 SOA Health Meeting
, the premier event for actuaries working in the health industry, will be held June 12-14 at The Diplomat Resort and Spa.
About Vizient, Inc.
Vizient, Inc., the largest member-driven health care performance improvement company in the country, provides innovative data-driven solutions, expertise and collaborative opportunities that lead to improved patient outcomes and lower costs. Vizient's diverse membership base includes academic medical centers, pediatric facilities, community hospitals, integrated health delivery networks and non-acute health care providers and represents more than $100 billion in annual purchasing volume. The Vizient brand identity represents the integration of VHA Inc., University HealthSystem Consortium and Novation, which combined in 2015, as well as MedAssets' Spend and Clinical Resource Management (SCM) segment, including Sg2, which was acquired in 2016. In 2017, Vizient again received a World's Most Ethical Company designation from the Ethisphere Institute. Vizient's headquarters are in Irving, Texas, with locations in Chicago and other cities across the United States. Please visit 
www.vizientinc.com
.
Contact:
Vizient, Inc.
Angie Boliver, 972-830-7961