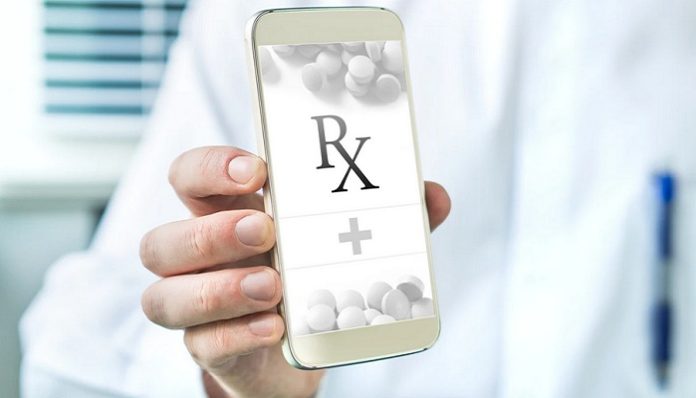 Walmart has purchased CareZone's prescription management technology and related patents as the retailer and rival pharmacies take more steps into the digitization of healthcare and medicines.
Walmart, which operates hundreds of pharmacies, is competing with CVS Health, which owns the drug benefit manager Caremark, and Walgreens Boots Alliance, which is investing billions of dollars into partnerships and new technology systems. Meanwhile, online retail rival Amazon is stepping up its effort into prescription management and drug delivery following its purchase of the online pharmacy PillPack two years ago.
"CareZone has developed a mobile app that helps individuals and families manage medicine and chronic illness for each member of the household," Walmart said in a blog post Monday afternoon from Sean Slovenski, Walmart's senior vice president of U.S. Health & Wellness and Lori Flees, senior vice president for for Sam's Health & Wellness. "Families can use the app to scan labels or insurance cards to speed and simplify the process."
Financial terms of the transaction weren't disclosed but Walmart said certain CareZone employees would be joining the retailer's workforce including "the members of CareZone's product and technology team that built their app, and who will help us innovate and integrate faster with Walmart's existing systems."
Walmart said it has acquired "specific assets" that include CareZone's technology platform, patents and key intellectual property, which help patients better organize their prescription information.
"The goal of any technology startup is to build a product or experience that touches the lives of as many people as possible," CareZone's co-founder and chief technology officer Walter Smith said. "Adding our technology platform to Walmart's existing digital capabilities and physical reach creates a unique opportunity to redefine what the future of digital health and wellness can look like. The CareZone team members joining Walmart are excited to bring our knowledge and apply it to such a broad canvas."
Walmart has a long and noted history in the pharmacy business, including sales of Medicare part D drug plans for seniors with the health insurer Humana as well as a landmark program for the uninsured launched in 2006 to sell $4 prescriptions.
"The technology and team members joining Walmart will augment our current Health & Wellness capabilities and support our focus on digital health care solutions," Slovenski and Flees wrote. "CareZone will remain a separate company unrelated to Walmart."
Walmart is developing an array of new healthcare services, including ways to measure physicians in communities. Walmart is also beginning to open new healthcare services "Super Centers" that feature an array of primary medical services, dental care, and behavioral health services as part of a new model expected to eventually be replicated in other markets.
The first such "Walmart Health" brand center opened last year in Dallas, Georgia, as a health facility offering more services than the 19 "Care Clinics" Walmart has already operated elsewhere in Georgia, South Carolina and Texas.