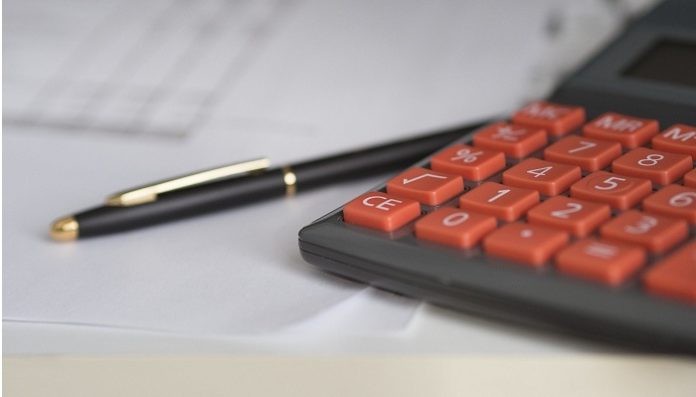 Workers' compensation gives financial support to employees while also financially protecting businesses in cases of work-related injury or illness. Regulations regarding workers' compensation benefits vary by state and industry, but generally speaking, all U.S. companies have to have workers' comp insurance coverage. As a business owner, it's your responsibility to purchase a plan and inform your workers of their available benefits.
Should a workplace injury occur, the injured employee can file a workers' comp claim to the company's insurance provider. The insurer will then assess the claim and offer a compensation package to cover the related expenses.
Whenever you switch insurance providers, update your policy, or hire new employees, you should review the benefits included in the plan and clearly relay this information. Whenever an employee comes to you with questions about workplace safety or what would happen should an accident occur, you want to have answers ready. To help yourself and your staff better understand the ins and outs of workers' comp insurance, you may want to think of your workers' comp policy as five different categories of compensation:
Immediate/Short-term Medical Treatment
Workers' compensation benefits will help your employee pay for medical expenses in work-related illnesses or injuries. Medical costs may include emergency room and doctor visits, surgeries, physical therapy, and associated prescriptions. At least some of these benefits will start immediately. Then, weekly benefits are paid out to employees whose illness or injury prevents them from permanently or temporarily returning to work.
These benefits don't have deductibles, dollar limits, or copays. Instead, benefits continue until the patient recovers from the injury. However, some states do place restrictions on certain types of treatments, such as alternative care options.
Ongoing Care
Some workers' compensation claims deal with severe illnesses and injuries that require consistent, ongoing treatment. Common instances where injury or illness developed over longer periods include back problems or carpal tunnel syndrome. This ongoing care is covered through workers' compensation insurance.
Compensation for Lost Wages
Lost wages are a major concern for employees unable to work due to workplace injuries. Workers' compensation helps to replace the income your employees miss out on during their recovery period. Wage replacement is typically about two-thirds of the worker's average salary wage, but most states have a maximum payout amount.
Disability Benefits
Disability benefits vary from state to state, but in general, they protect employees who become permanently or temporarily disabled due to a work injury or illness. The amount an employee receives will vary based on the nature of the illness or injury, the extent to which it inhibits their ability to work, and how it changes their daily life.
Disability compensation cases are classified into four categories:
Temporary Total– In which the worker is completely unable to work, but for a temporary amount of time
Temporary Partial– Indicates the worker was partially disabled by a short-term injury. These employees may be able to work part-time or in a limited capacity until healed
Permanent Total– Applies to individuals that have sustained a permanent, incurable injury. As a result, they cannot earn future income in the same field of work
Permanent Partial– Categorizes individuals having sustained a permanent injury that prevents them from earning their standard income before their injury or illness
Funeral Costs
In the event of a workplace fatality, workers' compensation coverage will help pay for some or all of the funeral costs. It can also provide death benefits for the deceased employee's beneficiaries.
What Happens if an Employee Rejects the Compensation Package?
Workers' compensation insurance is a way for employers to avoid out-of-pocket expenses should an employee suffer a work-related injury or illness. Workers' compensation was originally designed as a protection for businesses. When employees were injured, they would often take legal action against their employer, monopolizing time, and putting a great financial strain on the business.
However, employees have the right to reject the compensation package presented and try to negotiate a settlement with their employer. This process is an alternative in which your employee can seek a monetary settlement.
The workers comp settlement process varies by state and how the employee chooses to proceed. The employee and their attorney will calculate their desired settlement payout and then contact the insurance company.
As an employer, it's essential that you try to make the settlement process as smooth as possible. For example, you can:
Provide all the necessary paperwork and contact information
Keep the employee up to date on company injury policies
Reach out to your insurance carrier with any concerns or questions
The workers' compensation settlement may be a lump sum or take the form of a structured payment plan. If associated parties cannot or will not negotiate and reach an agreement, the employee and attorney may decide to pursue a workers' comp hearing or lawsuit.
At a worker's comp hearing or trial, a judge evaluates the case to determine a fair settlement. Once the judge makes their decision, the insurance company will pay the claim, and the settlement is complete.
Workers' Compensation Benefits Everyone
All employers should strive to create a safe and productive environment for their employees. While maintaining this atmosphere is important, the only way you can protect yourself and your employees from high medical costs and injury-related losses in production is to find the right workers' compensation coverage for your business.