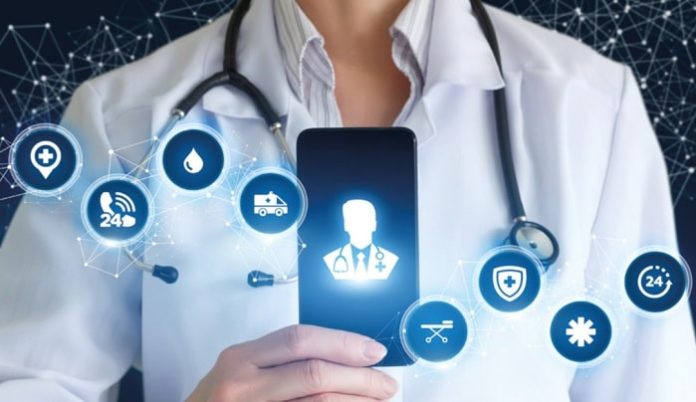 Well Health Inc., a SaaS digital health leader in patient communications and 2021 Best in KLAS winner in Patient Outreach, launches ChatAssist AI to enable better communications between healthcare providers and their patients. ChatAssist AI builds on the existing, top-rated WELL™ Health platform and uses a sophisticated Natural Language Understanding (NLU) engine.
ChatAssist AI builds on the existing, top-rated WELL Health platform and uses a sophisticated NLU engine.
"ChatAssist AI automates thousands of conversations between patients and providers, and gracefully hands off to staff when human intervention is required," said Guillaume de Zwirek, CEO and Founder, WELL Health. "ChatAssist AI can independently navigate complex, multi-step patient communications, resulting in a positive experience for both patients and staff. Patient satisfaction improves with a faster response time from providers and staff are freed up to focus on high-touch interactions that their jobs demand."
Promising Pilot Results
ChatAssist AI is instrumental in helping busy healthcare providers. Epic EMR customer, Sansum Clinic, which serves 130,000 patients from 23 locations across California's Central Coast, piloted ChatAssist AI for six months with a focus on:
Telehealth
Portal enrollment
Insurance verification
COVID vaccinations
The ChatAssist AI pilot results showed:
95 percent of the conversations were successfully completed without staff intervention1, among the ChatAssist AI conversations where patients responded.
13 different ChatAssist AI use cases resulted in 35,000 fully automated patient conversations2, totaling 546 hours of staff time saved3 (within six months of deployment).
"ChatAssist AI has been our Swiss Army knife for addressing the range of communication challenges we've faced over the past year, particularly in vaccine distribution," said Karen Handy, Vice President of Operations, Sansum Clinic. "WELL Health ChatAssist AI improved our customer experience with personalized messaging while saving an incredible amount of staff time. We're continuing to use WELL Health ChatAssist AI to address even more use cases and enable us to quickly and nimbly respond to our patients with the power of digital communications."
ChatAssist AI Details
ChatAssist AI can understand and respond to millions of diverse, unstructured patient responses on behalf of health systems, allowing patients to engage using their own words (in English and Spanish) and their preferred channels, and receive real-time, conversational responses from their providers. ChatAssist AI combines these natural language understanding capabilities with healthcare specific use case capabilities to deliver reliable and cutting-edge solutions.
ChatAssist AI is built to deliver a conversational experience to patients, incorporating industry leading AI capabilities and configurable healthcare workflows and content to improve patient and staff experience. WELL Health will continue to expand on these innovative capabilities through the use of AI and other technologies that deliver value to patients, staff, and healthcare systems.
About Well Health Inc.
WELL™ Health is a SaaS digital health leader in patient communications and the 2021 Best in KLAS winner in Patient Outreach. The WELL Health intelligent communications hub is the only two-way digital health solution engaging patients throughout their entire care experience. WELL Health enables conversations between patients and their providers through secure, multilingual (19 different languages) messaging in the patient's preferred communications channel: texting, email, telephone, and live chat. WELL Health helps 200,000+ providers facilitate more than 1.1 billion messages for 37 million patients annually. By unifying and automating disjointed communications across healthcare organizations, WELL Health reduces unnecessary provider stress and potential errors, while increasing patient visits and loyalty.