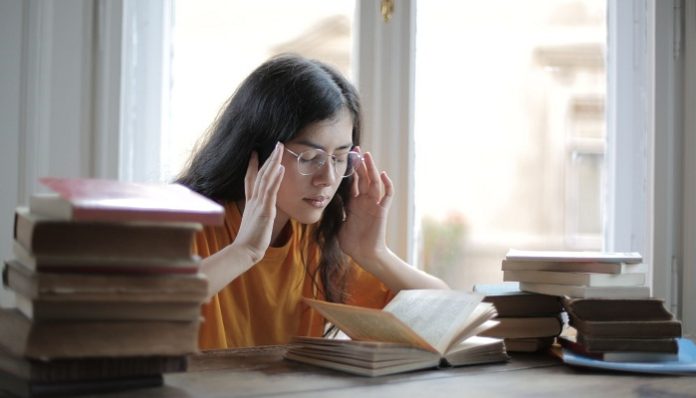 Everyone has a unique learning style; this holds true, especially when preparing for an important examination like the MCAT. There are a lot of approaches to consider and many materials available.
Studying for the MCAT can seem overwhelming, and being prepared is important because of the competitiveness of the test. One effective method that is proven by research is using varying types of materials or approaches while studying. So after an hour of reading your notes, maybe you can shift to online courses or perhaps online one-on-one tutoring.
Using variety when studying has been proven very effective in many research studies and is worth considering when preparing for the MCAT. Make sure you understand your options going in so you can make the best possible plan.
About the MCAT
The Medical College Admission Test is a test developed and administered by the Association of American Colleges (AAMC). A multiple-choice standardized test is created to assess problem-solving, critical thinking, and knowledge in other essential concepts and principles needed for medical school.
MCAT is a 7.5-hour exam that has four major sections. Medical schools will use the results of the examinations to assess your application. Each school has unique criteria in selecting its medical school applicant, so it's better to contact the school's admission committee.
MCAT scores are one of many sources of data that admissions committees use in student selection. This may include academic performance, experiences, and personal attributes.
What Areas Do You Need to Focus On?
The current version of the MCAT was revised and launched in April 2015 by AAMC. The examination consist of four sections:
Biological and Biochemical Foundations of Living Systems
Chemical and Physical Foundations of Biological Systems
Psychological, Social, and Biological Foundations of Behavior
Critical Analysis and Reasoning Skills
MCAT questions for the first three sections focus on problem-solving using scientific inquiry and reasoning skills. They test knowledge in the following areas:
Scientific concepts and principles
Scientific reasoning and problem solving
Reasoning about design and execution of research
Data-based and statistical reasoning
The last section focuses on information processing skills such as comprehension, reasoning within the text, and reasoning beyond the test. It is essential to understand what will be asked so you have the right answers.
Take a practice test and find out what your weaknesses are. Also, consider which classes you've struggled with in your undergraduate studies. Once you figure out your weaknesses, you can set up a study approach that targets the areas you need the most help with.
One approach is to create a study plan. You can do this by writing down the critical task and the list of steps to complete these tasks. Your study plan can help you focus on the task at hand without being distracted by other things.
How Much Time Do You Have?
Experts recommend at least eight weeks to study for the MCAT, but ideally, it should be longer. How you should approach learning depends on how far you are in your test preparation. If you have eight weeks of preparation, make sure you spend at least 15–30 hours a week studying.
Start with the MCAT diagnostic test to know what level you are at in the preparation. Based on the diagnostic test results, identify topics you need the most help with and then focus on those topics. Understanding the structure of the test and learning strategies for staying calm, smart test-taking, is also essential.
Will You Study Alone Or With Others?
Different people will have different study strategies in preparing for tests. Others prefer to study with a group. A group study allows you to discuss the test topics more thoroughly and promotes auditory learning. Study groups help share resources, support one another, hold one another accountable.
Others prefer to hire tutors either for a specific subject or the whole test. In contrast, others want to study alone in their rooms or private areas. Studying alone allows you to study in an atmosphere that's perfect for you. If you're studying alone, you have to make sure your materials are exceptionally high-quality. Enrolling in MCAT prep courses can also help in your preparations.
Know Your Options
There are many ways to prepare for the MCAT, and knowing your options is very important. The first option is to talk to your family or roommate that you need time to study. Use variety when studying; aside from the usual note-taking, try to take as many practice tests as possible.
Do not study for an extended period, and you should instead study in small chunks to maintain focus and concentration. Take small breaks in between one hour of study.
Conclusion
When taking the MCAT, preparation is essential. Make sure to take time to study the different sections and topics of the test. Enroll in online courses that can upgrade your knowledge and improve your chances of entering the medical school of your choice.