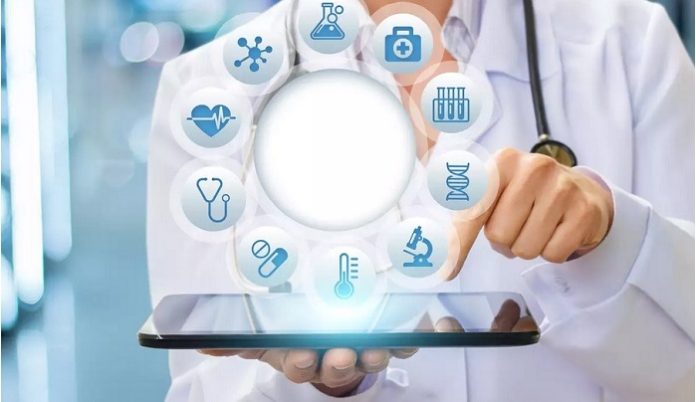 Simbo.ai has partnered with WhiteCoats to augment Whitecoats's clinic management and patient-engagement tools for the medical fraternity, and enable them to deliver voice-based Electronic Medical Records (EMRs) documentation as well, according to a statement.
The statement also said that SimboAlpha, a product of simbo.ai, is a cloud-based Application Programming Interface (API) platform. A voice-based doctor assistant, it creates EMR documentation using advanced Artificial Intelligence (AI) in less than 30 seconds. It is a state-of-the-art solution based on proprietary Automated Speech Recognition (ASR) and medical Natural Language Understanding (NLU) using vast medical-knowledge base to understand doctor and/or patient conversation. It is based on artificial neural networks, and is trained on over 10 million recordings.
At Whitecoats, we continuously strive to provide differentiated cutting-edge solutions that power successful practices and enable better care, every day. Having Simbo.ai as our AI partner for voice-enabled doctor assistant ensures that we are catering to and providing one of the industry's best voice-enabled EMR and patient-care solutions to our doctors, especially during these trying times. We are launching our simbo.ai-powered solution to hundreds of clinicians pan-India. We plan to further scale up our vision of automating electronic medical records and aid doctors to focus on relationship-based patient care, said the statement.
Baljit Singh, Co-founder and CEO, Simbo.ai, said, "Our partnership with WhiteCoats will help us in serving niche customer segments which includes individual clinics and group OPDs. Simbo.ai enables them to experience SimboAlpha as it seamlessly automates doctor-patient conversations and converts them into EMR in less than 30 seconds. Our partnership with WhiteCoats comes as a huge endorsement for our continuous research efforts."
He further added, "SimboAlpha's transformative technology will enable the healthcare stakeholders to disrupt the way clinicians' approach clinical documentation."