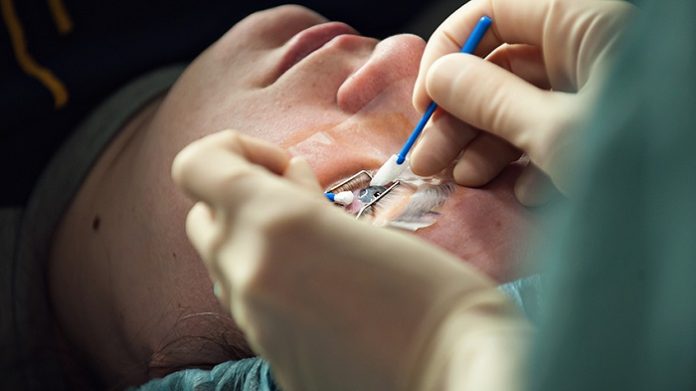 There are a lot of options for you if you're looking to improve your vision. Some people may opt for glasses, others may opt for contact lenses. However, if you want a permanent solution to your vision woes, you'll need to opt for surgical intervention.
You may be curious about the LASIK price. Though many health plans may not cover LASIK, it may be more affordable in the long term. Since glasses are expensive and often broken, LASIK appears like a permanent answer to your vision problems.
Many people who want better eyesight use LASIK. The operation has a high success rate and offers several advantages in most circumstances. It's not hard to understand why it's so well-liked, given how its many advantages far exceed its few disadvantages. Considering the delicate nature of the eye, it's imperative that you get care from experts in a modern facility.
What is LASIK?
Doctors are seeing an alarming rise in the number of people who face vision problems. Fortunately, there is one surgical procedure that has been developed and tested for over 20 years. LASIK is by far the most popular vision-correcting surgery because of how simple it is!
A lot has changed since LASIK was introduced. Recently, countless studies and extensive research have shown that LASIK is highly effective in correcting vision problems. The procedure can treat astigmatism, refractive, and many other eye-related problems!
Most people who get LASIK surgery report better eyesight after the procedure. Most individuals can get rid of their glasses following the surgery. However, there are others for whom they will be necessary for particular tasks. That shouldn't stop you from thinking about having this operation, though!
If you're considering LASIK surgery, the first question on your mind may be about safety! The success rate of LASIK is astonishing, which is why the procedure has gained widespread praise. Since the chances of side effects are minimal, you don't have to worry about it being safe.
However, just like any surgical procedure, you'll have to ensure you're in safe hands. That is why you'll need to go to the best doctors in your area. If you're living in Missouri state, you may be interested in finding a Kansas City eye clinic.
Benefits of LASIK Eye Surgery
#1 Cost Effective in the Long run
If you're looking for a cost-effective solution to fix your vision problems, nothing beats LASIK. Glasses and contacts are not only fragile but require frequent replacement. In most cases, patients who opt for LASIK won't need to wear glasses or contacts, so you don't have to ask how much LASIK will cost.
#2 Lasik is Convenient
After going through LASIK, most patients can ditch their glasses and contacts. Most people prefer having their eyesight back over wearing glasses and contact lenses. With one simple treatment, you can have near-20/20 vision!
#3 Highly effective
LASIK is a surgical treatment that alters the eye such that the patient's vision is permanently improved. That means you simply need annual eye examinations, not extra sessions, to change your prescription.
You can benefit much from better eyesight. No longer will you have to question if it is possible to drive without wearing glasses, put on contact lenses or worry about how your glasses match your outfit. In order to find a list of clinics that can perform this type of surgery, it will be faster and more accurate to get the results via searching "LASIK Kansas City" on the internet.
What Are the Other Options?
If you're looking for a LASIK alternative, there are three options: PRK, ICL, and SMILE. All these procedures can be effective in correcting vision, but there are some key differences to consider before making a decision.
PRK Eye Surgery
PRK is a laser eye surgery procedure that uses a different method to correct vision than LASIK. With PRK, the laser removes a thin layer of tissue from the surface of the eye. This helps to correct vision by reshaping the curvature of the eye. PRK is often recommended for people who have thin corneas or who are not good candidates for LASIK surgery.
ICL Eye Surgery
ICL is a type of implantable contact lens. This LASIK alternative involves placing a contact lens inside the eye to correct vision. ICL is often recommended for people who have very high levels of nearsightedness or farsightedness.
What is SMILE?
A newer, less invasive procedure called SMILE eye surgery is also available at eye surgery clinics. With the latest method for correcting eyesight, SMILE laser eye surgery requires a little incision and a short recovery time.
The SMILE procedure is the most recent breakthrough in laser refractive surgery. The treatment treats refractive problems, astigmatism, and other disorders. The outcomes of SMILE and LASIK are the same, yet the two procedures are very distinct.
SMILE takes 10 minutes, nearly half as much as LASIK takes. Anti-anxiety medicine is provided to assist the patient in relaxing throughout the treatment. Vision Centers' medical staff can complete the operation quickly.
Final Thoughts
With the success rate of LASIK, it isn't hard to see why many patients opt for the procedure. If you're looking to heal your vision, you'll need a reliable eye clinic. The clinic is the one-stop shop for all your eye care needs, including checkups, surgeries, and more.
Eye surgery may seem scary, but qualified clinics are equipped to manage the operation. If you go with a top-notch center, you won't have anything to worry about.