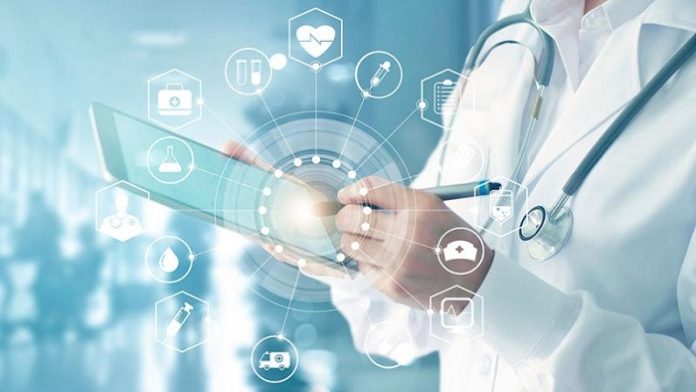 Wolters Kluwer, Health has announced its Sentri7 clinical program for hospital opioid stewardship is now powered by artificial intelligence (AI) to optimize inpatient opioid use and increase patient safety. Pharmacists can decrease the risk of opioid-related adverse events, identify opportunities for use of multi-modal (non-opioid) therapies and support earlier discontinuation of opioids.
Part of the Sentri7 AI+ solution, Opioid Stewardship leverages machine learning to continuously analyze complex data sets and automatically calculate a patient-specific, real-time morphine milligram equivalent (MME) for opioid administrations. Sentri7's evidence-based rules utilize MME and patient-specific data to empower pharmacists' 24/7 monitoring of opioid use.
"Hospitals are under increasing pressure to address proper use of opioids and we're helping to empower clinical and quality leaders with the data they need to directly identify high-priority areas for improvement," said Steven Riddle, PharmD, BCPS, FASHP, Director of Clinical Development. "Wolters Kluwer is applying AI and deep domain expertise to solve critical opioid stewardship challenges for health systems."
Data shows that the longer a patient takes an opioid and the higher the dose, the likelihood increases that they will continue to use (or abuse) that drug going forward. Hospitals are often where people have their first exposure to opioid agents and therefore are ideal targets for reductions in unnecessary exposure or prolonged use.
In addition to integration of MME values into Sentri7 clinical decision support rules, the Opioid Stewardship Analytics dashboard also incorporates key metrics for managing appropriate opioid use and patient safety issues. These reports provide clinicians, quality specialists, risk managers, and others with in-depth insights, including average MME per patient per day, use per opioid standardized by MME, and trends by prescriber, department and hospital.
The Sentri7 Opioid Stewardship initiative improves overall organizational compliance with the Joint Commission's Pain Assessment and Management Standards by identifying and monitoring patients at high risk for adverse events, improving use of non-opioid treatments, supporting pain management policies and protocols, and, most notably, creating a performance improvement model focused on opioid use.
About Wolters Kluwer
Wolters Kluwer (WKL) is a global leader in professional information, software solutions, and services for the clinicians, nurses, accountants, lawyers, and tax, finance, audit, risk, compliance, and regulatory sectors. We help our customers make critical decisions every day by providing expert solutions that combine deep domain knowledge with advanced technology and services.
Wolters Kluwer reported 2019 annual revenues of €4.6 billion. The group serves customers in over 180 countries, maintains operations in over 40 countries, and employs approximately 19,000 people worldwide. The company is headquartered in Alphen aan den Rijn, the Netherlands.
Wolters Kluwer provides trusted clinical technology and evidence-based solutions that engage clinicians, patients, researchers and students in effective decision-making and outcomes across healthcare. We support clinical effectiveness, learning and research, clinical surveillance and compliance, as well as data solutions.