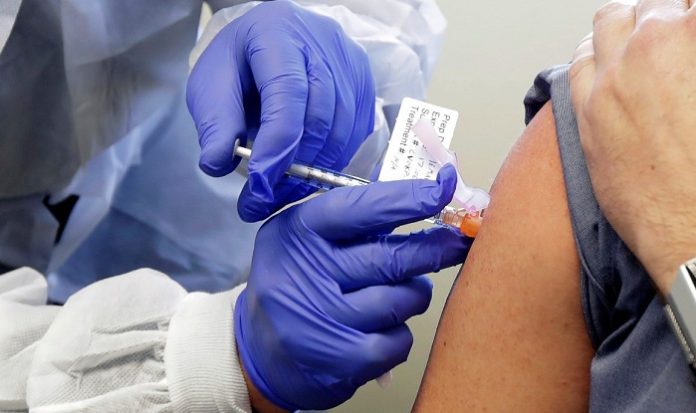 The success of Covid-19 vaccines rides on the government quickly catching unexpected side effects that could sicken or kill people who get the shots. That will require sifting through virtual haystacks of information flowing into a wide-ranging set of databases.
The first vaccines by Pfizer and Moderna are expected to produce stronger fever, aches and other side effects than ordinary shots. And unexpected side effects will almost certainly emerge as the vaccines are administered to tens of millions of people.
The Centers for Disease Control has identified a dozen existing safety systems and seven newly developed ones that will collect the information. The various systems are tailored to specific groups such as long-term care patients, service members and veterans. And the whole enterprise is built around patients voluntarily reporting what they're experiencing on surveys sent to their smartphones.
That feature worries experts concerned that not enough patients and providers will opt in and pass along information under the current system. The stakes are huge because any surprise effects could shake already fragile public confidence in the shots as the pandemic rages through the winter.
"We do need to ask, especially in this initial phase, for everybody in the community to be rowing together," Nancy Messonnier, director of the CDC's National Center for Immunization and Respiratory Diseases, told a meeting of a CDC vaccine advisory committee last week, warning of "extra work" for some groups.
The proliferation of new and old systems will require extensive outreach to affected groups, as well as features such as translation services for the parts of the programs patients will see, both of which CDC says it still plans to address with the vaccine rollout fast approaching.
Susan Bailey, president of the American Medical Association, said doctors are familiar with most of the systems. But she sees room for more guidance about what adverse events need to be reported.
"We anticipate many patients are not going to feel great after the second dose of the vaccine," she said. "What level of adverse event rises to report?" Health experts say the reporting requirements expose weaknesses in the vaccine delivery infrastructure, which put burdens on already-harried providers.
"The success of the vaccination program will ultimately depend on whether we can get individuals vaccinated, and the biggest threat we have is under-investment in the infrastructure needed to address all the needs in short order," said Grace Lee, a Stanford Children's pediatrician and member of the CDC's vaccine advisory panel. Almost all of the work on the front lines is unfunded, she said, adding, "it's a huge amount of work."