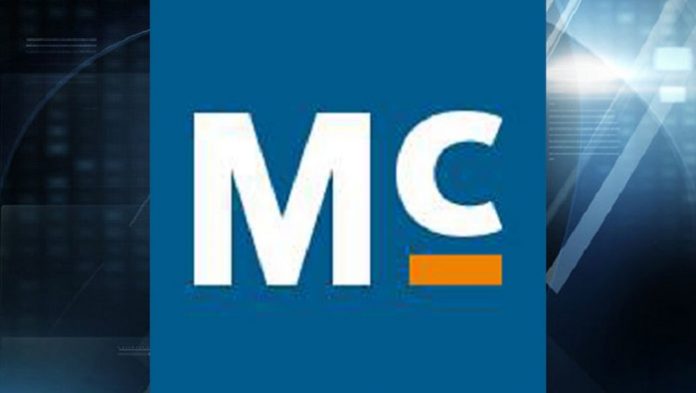 McKesson Specialty Health has received approval from the Centers for Medicare and Medicaid Services (CMS) to participate in the Merit-Based Incentive Payment System (MIPS) 2018 program year as a Qualified Clinical Data Registry (QCDR). This is the second consecutive year the company has earned QCDR designation. As a CMS-approved QCDR, McKesson can collect and report clinical data on behalf of clinicians through its industry-leading oncology-specific electronic health record (EHR), iKnowMed℠, for both MIPS and custom non-MIPS quality measures to drive improvements in quality and cost of cancer care. The designation enables iKnowMed users to efficiently submit data directly to CMS without engaging a separate registry vendor, streamlining data submission and minimizing the need for additional administrative resources. Additionally, iKnowMed was recently ONC-ACB 2015 Edition Certified, which means the EHR is "Advancing Care Information-ready" to support practices participating in value-based care, making providers using iKnowMed eligible for 10 MIPS bonus points by using the 2015 Edition exclusively.
For the 2018 reporting year, McKesson's QCDR will be able to support all three critical MIPS practice-reported categories: Quality, Advancing Care Information and Improvement Activities. iKnowMed users will also have access to several custom QCDR measures identified by physician leaders in The US Oncology Network and endorsed by the organization's Steering Committee, all of whom have deep insight into value-based care and community oncology clinical and business operations. These customized measures may be more appropriate for some practices than other MIPS measures, helping them maximize their MIPS scores. Since the MIPS cost category is calculated based on CMS claims data, there is nothing more for practices to report.
"Data reporting of quality measures is a major challenge for many of the community oncology practices we serve," said Erin Crum, director of Quality Reporting, McKesson Specialty Health. "QCDR designation enables practices using iKnowMed to efficiently report their MIPS quality measures simply by utilizing the data already captured in iKnowMed, streamlining this complex process and easing the administrative burden of reporting. Our ability to create and support additional non-MIPS measures is an added bonus for practices, as it gives physicians the opportunity to report on measures they feel are clinically relevant to the way they practice medicine."
With McKesson as a QCDR, iKnowMed users gain a wealth of benefits to help them optimize MIPS performance, including:
A comprehensive end-to-end solution for data capture through standard workflow, performance monitoring and direct data submission to CMS
Support for 16 MIPS quality measures in 2018
Submission of MIPS Quality, Advancing Care Information and Improvement Activities
Access to oncology-specific custom quality measures developed through collaboration with clinicians in The US Oncology Network and other iKnowMed users
Actionable insight from ongoing feedback and continuous data monitoring via Practice Insights℠, McKesson Specialty Health's reporting and analytics tool designed to help streamline and improve patient care
"Helping community oncology practices thrive in the evolving value-based care environment is a top priority for us," said Marcus Neubauer, MD, vice president and medical director, Payer and Clinical Services, McKesson Specialty Health. "While MIPS presents significant challenges for practices, our expertise with alternative payment models has enabled us to develop many innovative solutions that empower practices to succeed with MIPS and other value-based initiatives."
Aetna has been named to Fortune's 2018 World's Most Admired Companies list. The company was ranked No. 4 in the "Health Care: Insurance and Managed Care" category.
The list is put together based on responses from thousands of survey participants. Fortune notes the companies featured on the World's Most Admired list "represent the pinnacle of excellence in nine key performance areas, from investment value to social responsibility."
At the 2017 Fortune Brainstorm HEALTH conference, Aetna Chairman and CEO Mark T. Bertolini talked about the company's push to focus on a holistic view of health to change how health care is delivered.
"You have to look at what are the drivers of life expectancy," Bertolini told Alan Murray, president of Fortune and the chief content officer of Time Inc., at the conference. "Only 10 percent of life expectancy is determined by clinical care, 30 percent is due to your genetic code, 20 percent by social determinants, and the remaining 40 percent is determined by your lifestyle."
Aetna has been recognized as a leader among corporations supporting employees through its Social Compact, which was launched in 2015.
In January 2015, Aetna increased the minimum hourly wage for U.S. employees to $16 per hour. The change created higher wages for about 5,700 employees. An enhanced benefits program was also launched, lowering out-of-pocket health care expenses for thousands of eligible U.S. employees.
Aetna also announced a student loan repayment program in August 2016. Under the program, which began in January 2017, Aetna will make matching loan payment contributions up to $2,000 a year with a lifetime maximum of up to $10,000 for full-time U.S. employees who graduated on or after Dec. 1, 2013. Aetna will match contributions up to $1,000 a year with a lifetime maximum of $5,000 for part-time employees.