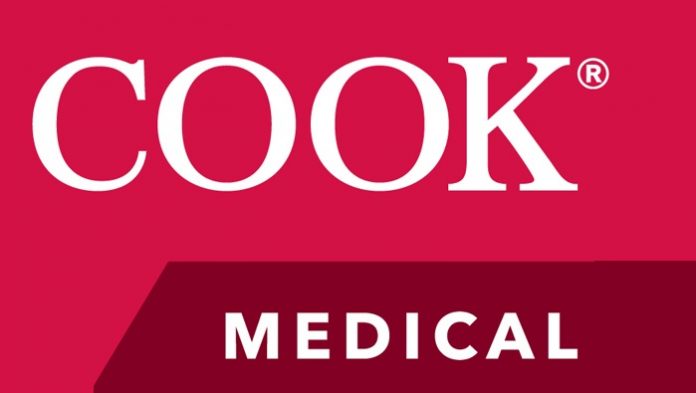 Cook Medical, a world leader in advanced tissue repair, announced five year study confirms  the long-term strength and durability of the Biodesign Hernia Graft.

The study, the largest published series with the longest follow-up time for a biologic mesh used in hernia repair, demonstrated that the Biodesign Hernia Graft possesses the clinically important strength of non-absorbable mesh, while providing the benefit of decreased infection complications of absorbable mesh.
Mark Bleyer, president of Cook Biotech said, Biodesign's long-term strength and ability to communicate with the body by signaling surrounding tissue to remodel are very important benefits for patients. The body uses the Biodesign graft as a lattice to guide tissue regeneration and heal itself with a repair that endures, as shown in the study.
Morris E. Franklin, Jr., MD, et. al, of the Texas Endosurgery Institute, San Antonio, Texas, performed the study investigating the placement of biologic grafts to repair infected or potentially contaminated abdominal wall defects. Placement of the Biodesign Hernia Graft for incisional, umbilical, inguinal, femoral and parastomal hernias in potentially or grossly contaminated fields was thoroughly examined.
"The use of the Biodesign Hernia Graft in contaminated or potentially contaminated fields is a safe and feasible alternative to hernia repair with a minimal recurrence rate and satisfactory results in long-term follow-up," said Franklin.
From May 2000 to October 2006, 133 procedures were performed on 116 patients. The study results were published in Surgical Endoscopy, Volume 22, No. 9, September 2008.
Manufactured in the Cook Biotech facility in West Lafayette, Ind., Biodesign is a breakthrough technology that provides signals and support for the body to restore itself. It incorporates the best attributes of a biologic graft–complete remodeling and resistance to infection–yet it's easy to use, widely available and moderately priced.
About Cook Medical:
Cook Medical was one of the first companies to help popularize interventional medicine, pioneering many of the devices now commonly used worldwide to perform minimally invasive medical procedures. Today, the company integrates minimally invasive medical device design, biopharma, gene and cell therapy, and biotech to enhance patient safety and improve clinical outcomes in the fields of aortic intervention; interventional cardiology; critical care medicine; gastroenterology; radiology, peripheral vascular, bone access and oncology; surgery and soft tissue repair; urology; and assisted reproductive technology, gynecology and high-risk obstetrics. Founded in 1963 and operated as a family-held private corporation, Cook is a past winner of the prestigious Medical Device Manufacturer of the Year Award from Medical Device & Diagnostic Industry magazine. For more information, visit www.cookmedical.com.