Early clinical experience with the FDA cleared Axxent® Electronic Brachytherapy (eBx) System from Xoft demonstrates that the ..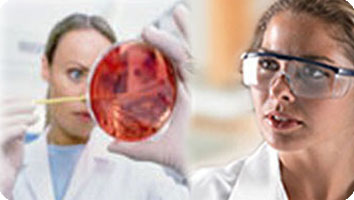 Early clinical experience with the FDA cleared Axxent® Electronic Brachytherapy (eBx) System from Xoft demonstrates that the X-Ray-based, non-isotopic treatment is a viable option for adjuvant therapy for early-stage breast cancer. Initial data from this multi-center study was presented at the 2008 Breast Cancer Symposium here in Washington, DC. The phase IV study, "Early experience with an electronic brachytherapy technique for intracavitary accelerated partial breast irradiation," presented in poster discussion by Vivek Mehta, MD, Director, Center for Advanced Targeted Radiotherapies at Swedish Cancer Center in Seattle, was designed to evaluate the safety and device performance of electronic brachytherapy treatment using the Axxent System for early-stage breast cancer.
Dr. Mehta, radiation oncology principal investigator for the study said, While we will be monitoring these patients for the next five years, this data is very exciting as it confirms what we as investigators hoped it would from the start – that Electronic Brachytherapy is a safe and clinically promising alternative for accelerated partial breast irradiation.  Because this method delivers therapy electronically, without the use of radioactive isotopes, it eliminates the need for the heavily-shielded vaults required by existing radiation therapy technologies. Radiation oncology centers now have a new solution for providing partial breast radiotherapy.
Dr. Mehta added, Additionally, the study showed that patients were very satisfied with the treatment delivery and treatment course.  With electronic brachytherapy, unlike other forms of radiation therapy, the treatment team can stand behind a plexiglass shield but stay in the room with the patient during the treatment. The electronic brachytherapy treatment also focuses the delivery of radiation on a small area within the breast which allows the treatment to be completed in 1 week instead of the conventional treatment which lasts 7 weeks.
The study, which began enrolling in April 2007, was performed at 10 clinical sites, including Swedish Cancer Institute; University of Oklahoma Health Sciences Center, Oklahoma City, OK; Rush University Medical Center, Chicago; Little Company of Mary Hospital, Evergreen Park, IL; Wellstar Health System, Marietta, GA; Providence Hospital, Providence, RI; Mills Peninsula Hospital, San Mateo, Calif; Beth Israel Medical Center, New York, NY; White Plains Hospital, White Plains, NY; and Maryland Regional Cancer Center, Silver Spring, MD.
Eligible patients received an accelerated course of radiation treatment delivering 3.4 Gy/fraction twice a day for five days. The primary endpoint of the study was the successful delivery of the prescribed radiation therapy and the secondary endpoint was the collection of adverse device related events. Interim results presented at the ASCO Symposium on 38 patients who completed treatment showed that 25 of these patients had been followed for a minimum of 1 month post-treatment. In this group, the electronic brachytherapy treatment was successfully delivered in every patient for every fraction. The side effects of treatment reported were generally mild, manageable, and expected.
Dr. Mehta will also present further findings from this study at an educational symposium in conjunction with the ASTRO Meeting in Boston on September 22. In addition to Dr Mehta's presentation, the program, titled "Electronic Brachytherapy: Innovation and Conversations" will feature a panel of leading radiation oncologists and breast surgeons discussing new indications for Electronic Brachytherapy, including the treatment of endometrial cancer and intraoperative therapy.
In its treatment of early stage breast cancer, the Axxent Electronic Brachytherapy System provides the opportunity to reduce the therapy time required from seven weeks (for external radiation therapy) down to five days. As a result, tens of thousands of patients will have greater access to therapy that is delivered more easily and conveniently. This may accelerate patient choice of breast sparing lumpectomy surgery with adjuvant radiation therapy over the alternative of a full mastectomy.
Michael Klein, president and CEO of Xoft said, In breast cancer, we know there are still tens of thousands of women annually who do not comply with their prescribed radiation treatment after lumpectomy or who choose to have a mastectomy instead of pursuing breast conserving therapy. These groups do not receive radiation therapy and represent about half of the eligible early stage breast cancer population. The benefits offered by electronic brachytherapy have tremendous potential to make breast cancer treatment available to these numerous patients annually who otherwise would not receive it. This is especially important for patients who may not have access to specialized radiation vaults requiring seven weeks of radiation because of the cost of travel and lodging plus the impact of being absent from jobs and families during extended treatment.
Klein added, In fact, studies presented at the ASCO Breast Cancer Symposium this week support prior findings that much of this problem is based on inability to access therapy because of distance, fear, or difficulty with the logistics of getting to traditional radiation centers –likely even exacerbated by social and ethnic disparities. Many of these issues are addressed by Electronic Brachytherapy.
About Xoft Inc.
Xoft, founded in 1998, develops Electronic Brachytherapy (eBx) systems based upon miniaturized X-ray tube technology for the practice of radiation oncology in virtually any clinical setting, eliminating the need for heavily shielded environments. Xoft provides a "point of care model" that is patient centric and accessible to a broader spectrum of patients and their physicians. The Axxent treatment platform provides a therapeutic dose of intracavitary radiation directly to the region at risk with minimal radiation exposure to surrounding healthy tissue and without the complex handling, resource logistics and costs associated with using radioactive isotopes. Xoft aligns with the Nuclear Regulatory Commission's (NRC) directive to seek alternatives for radioactive medical isotopes. Commercially available for accelerated treatment of early stage breast cancer and endometrial and rectal indications, the Axxent® Electronic Brachytherapy System is also cleared for use in the treatment of other cancers or conditions where radiation therapy is indicated. As a platform technology, the Axxent System addresses a variety of oncological and non-oncological indications. For more information, visit www.xoftinc.com.