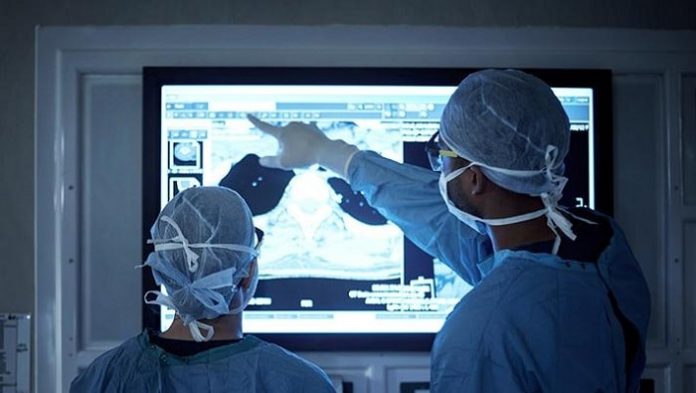 Boston Children's Hospital was having a capacity management issue. The provider organization has had an ever-increasing demand for its services from both local and regional populations, but also significant numbers from national and international patients, as well.
As a result, the hospital found that it had more and more instances in which it had outstripped its physical footprint. Consequently, Boston Children's has embarked on building new venues for clinical care that should be ready in a few years.
Between now and then, though, and to become more efficient well into the future, Boston Children's Hospital needed to maximize the use of every single bed and facility to meet its growing demand. To that end, it built a real-time operational dashboard that enables the hospital to have situational awareness of the minute-to-minute status of its capacity and its future capacity to care for more patients.
"Before these new data-based approaches, we'd lean on our prior experiences and, frankly, more than a little gut instinct to manage things," said Daniel Nigrin, MD, senior vice president and CIO at Boston Children's Hospital and assistant professor of pediatrics at Harvard Medical School. "While we've always had lots of historical data available, this project has allowed us to bring all those data sources together in one integrated place, and then to use that collective knowledge to look into the future in a structured, data-driven manner."
Today, the organization looks at several aspects of its current reality to help manage capacity in both the short-term and mid-term ranges.
"Our Capacity Insight dashboard brings together multiple data sources into one, easy-to-use interface," Nigrin said. "The goal of this integrated view is to give everyone from senior leadership through to front-line supervisor staff the ability to see the hospital's capacity in real time. The idea is that in the moment, everyone has situational awareness of our ability to handle the ever-changing need for beds in the institution."
The platform is intended to be used in leadership huddles – for example, the hospital's daily operational briefing – in the morning and throughout the day. Built using the Microstrategy Business Intelligence platform, it is deployed in both web and mobile versions.
"Taking capacity management to the next level requires not only situational awareness but being able to peer around the next corner," Nigrin explained. "That comes in several forms. For the emergency department, that means being able to see into the next several hours."
The Predictor of Patient Placement system was developed jointly by clinicians, researchers, the Innovation and Digital Health Accelerator team, and the IT Department Business Intelligence team. It enables the emergency department to know which patients are likely to be admitted and more specifically where they may need to be admitted to within 30 minutes of arrival to the ED.
Using all the data being generated at the time of an ED visit, with a high degree of accuracy, the Predictor of Patient Placement model can highlight patients who will likely need a bed even before the clinicians in the ED ask for that bed, Nigrin explained.
"This allows the coordinators of patient placement to plan and potentially shift other admissions to better accommodate the urgent admissions coming from the ED," he added.
Looking farther down the road, the organization is using logistic modeling based on a variety of clinical variables to predict how many patients in its intensive care units will be there longer than seven days from today. The more long-stay patients it has, the less capacity it has to take care of the day-to-day churn of patients who need ICU care for shorter times.
"Though not perfect, performance for these models allows the ICUs to identify seven days before when they may have issues dealing with capacity, and allows them to smooth out their demand for planned/elective ICU admissions relative to their long-stay patients, who reduce our multiple ICUs' capacity to deal with unplanned admissions," Nigrin said.
Boston Children's also is also now working on AI-based tools that will help it give advance warning of children who may be developing a life-threatening systemic infection, or sepsis. Again using a variety of digitally captured clinical data elements, the goal of this tool is to ensure that the organization has an always-on extra set of clinical eyes to make sure it knows if patients are worsening clinically so that it can act more quickly and proactively in their care.