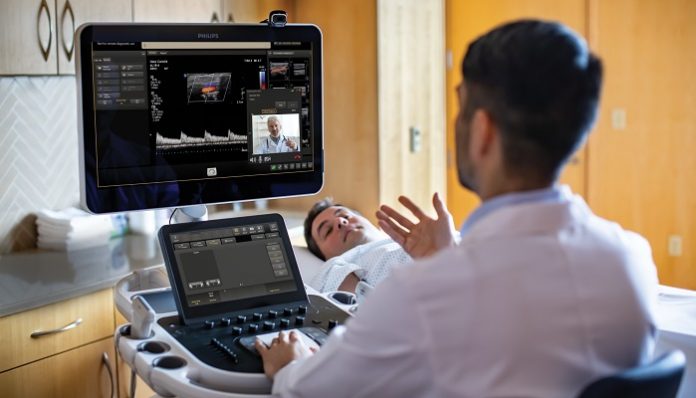 The pressure build-up in the healthcare industry in recent years has been extraordinary. Everywhere you look, there are capacity and workforce shortages. For example, ambulance ramping – patients left in vehicles with paramedics waiting for a hospital bed – has become common, leading to treatment delays.
Many health systems are looking overseas to find medical staff. That, in turn, has led to a shortage of staff in places like the Philippines, which traditionally provide nurses to developed countries. Before the pandemic, one in 20 nurses registered in the U.S. was trained in the Philippines. Now, the Philippines has over 100,000 unfilled medical-related positions, primarily nurses.
By 2030, the World Health Organisation (WHO) projects a shortfall of 10 million health workers. And it predicts that this shortage will mainly impact low and lower-middle-income countries. In 2014, the WHO estimated the figure to be less than 4.3 million.
In this pressure-cooker environment, staff burnout has become a critical issue. There are not enough hours in the day for clinicians to meet service demand, and many have responded by taking extended leave or even resigning from their professions. A University of Chicago study found that every primary care physician would need to work more than 24 hours a day to provide all the care recommended to the adult population for their acute, chronic and preventable conditions.
An Australian white paper by Deloitte, Curtin University, the Digital Health Collaborative Research Centre and the Consumer Health Forum of Australia estimates that health workers would need to deliver four times the current service level to meet forecasted needs in 2050. The health workforce would need to grow from 11% to 45% of the total workforce, an impossibility, be four times as productive, or a combination of both.
We saw the seeds of a potential productivity revolution during the pandemic when healthcare organisations embraced digital technology. Care models shifted to include telehealth and then expanded to allow virtual care. This enabled healthcare delivery to continue and improved its accessibility – both essential at the time – but didn't improve clinicians' productivity.
Digital-first model to improve productivity
According to Gartner, productivity improvements require a digital-first model that breaks away from traditional in-person-centred approaches to "one that prioritises digital engagement and the use of digital products and service throughout the entirety of an individual's health journey."
To achieve this, data sharing is critical. For example, solutions leveraging the HL7® FHIR® interoperability standard can make providers more efficient by streamlining and even automating business processes such as patient authorisations that burden providers. In addition, leveraging FHIR-based applications to digitise and automate other manual healthcare record-keeping tasks like vaccination or paediatric records could save time and make information more accessible.
Other technologies are needed to extend caregiver capabilities. While there is widespread adoption of capabilities like teleradiology, remote ICU monitoring, and artificial intelligence (AI) for pathology and imaging interpretation, organisations are still slow to adopt AI applications that offer the biggest potential for productivity improvements.
One reason is that AI applications need to be seamlessly embedded in clinician workflows, because the last thing overburdened caregivers need is more steps to follow. Another reason is that for AI to replace a human being, there is an incredibly high standard for evaluating the model and the data quality that went into it.
Healthy data needed for effective AI adoption
For effective AI adoption, we need really clean, healthy data. Yet one study found that only 20% of healthcare provider executives fully trust their data. Additionally, 53% of healthcare organisations say poor data quality reduces their ability to make decisions and impacts their ability to identify gaps in care. And if we don't have trusted data, then it is difficult to increase productivity and ease clinician burnout through data-backed solutions.
One approach to ensuring trust in data is a smart data fabric. Data fabrics can unify distributed data from across the organisation, deliver real-time insights and provide analytic capabilities, including business intelligence, natural language processing and machine learning. This makes processing and sharing more accurate data more convenient and efficient. And that makes it faster and easier for organisations to gain insights and power new applications.
The good news is that healthcare organisations are open to new approaches. A recent InterSystems survey found that around three quarters (74%) of healthcare executives say they are confident smart data fabrics would benefit their organisations, with 44% currently evaluating their use.
To adopt a digital-first healthcare approach, healthcare organisations need a solid foundation to set themselves up for success. With a framework that supports data-backed solutions, they can address staff shortages and clinician burnout with productivity improvements that free up time and energy to achieve the best possible patient outcomes.