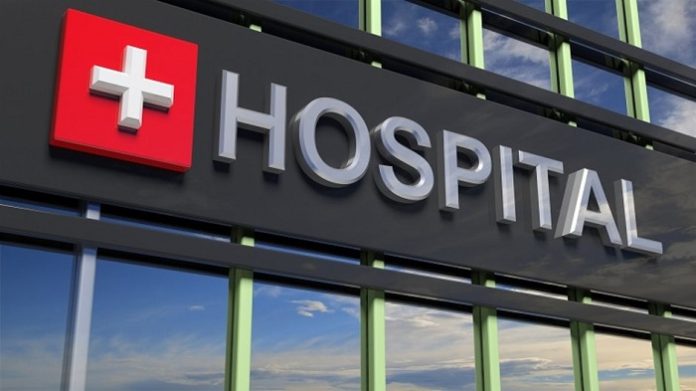 Hospital Infrastructure / Hospital patient room of the future :- "Model Room" Built by Princeton HealthCare System Providing Ideas, Innovations to Benefit All Hospitals
The hospital patient room of the future is on display – and in use – in Princeton, New Jersey, providing lessons that stand to benefit hospitals and patients nationwide.
Princeton HealthCare System (PHCS), which is building a new hospital in Plainsboro, NJ, to replace its downtown Princeton facility, has taken the extraordinary step of building a fully functioning replica of the new hospital's proposed patient room in its existing hospital.
Over the coming months, the newly-completed "Mock Patient Room" at University Medical Center at Princeton will be put to the test with actual patients to determine how the overall configuration of a hospital room – as well as countless details relating to the types and placement of materials, equipment and furnishings – can improve patient safety and comfort, health outcomes and the efficient delivery of healthcare.
PHCS will study how a room's design impacts events such as medication errors, hospital-acquired infections, patient slip-and-falls, as well as the satisfaction of patients, their families, hospital staff and physicians.
The answers will not only influence how rooms are built at the new hospital, University Medical Center of Princeton at Plainsboro, but potentially prompt a rethinking of hospital room design nationally. Funded by a $2.8 million research grant by the Robert Wood Johnson Foundation, the Model Patient Room initiative is part of The Pebble Project, a program of the national Center for Healthcare Design that promotes research on how the physical spaces of a hospital can contribute to patients' healing and improved healthcare efficiency.
"This room is an interactive learning laboratory for testing, refining and discovering ideas that will benefit patients and improve the efficient delivery of healthcare," said Barry Rabner, president and CEO of Princeton HealthCare System. "What we learn from this project will not only be of use to our hospital, but to others who are in the process of building or renovating hospitals."
The lessons could spread quickly as United States hospitals continue to build an astonishing amount of new infrastructure as they expand and renovate aging facilities.
Construction spending for healthcare projects has remained at historically high levels despite the economic downturn, approaching $50 billion in 2009, according to the U.S. Census Bureau. Analysts expect that amount to top $60 billion by 2013.
PHCS's new $447 million hospital, to be called University Medical Center of Princeton at Plainsboro, is being constructed about three miles from University Medical Center at Princeton, which it will replace when it opens in early 2012.
While mockups of new hospital rooms have been built before, it is extremely unusual – if not unprecedented – for such a mockup to be built within an existing hospital, used by actual patients, and studied as part of a carefully designed research program.
Constructed on a busy patient floor, side by side with more traditional hospital rooms, the mock patient room at PHCS is allowing for real-time research in real-life conditions, while its performance is compared with the performance of existing rooms.
The mock patient room as it is now designed and equipped is already the product of more than a year of preliminary research. The room took shape in its first phase with foam core slabs that could be easily moved to identify the optimal configurations for the walls, the bathroom, the bed and major room furnishings.  Ideas and experimentation in the placement of equipment and supplies soon followed.
This preliminary phase produced a number of innovations and refinements that have been incorporated in the completed mockup, said Susan G. Lorenz, RN, DrNP, vice president of Patient Care Services for PHCS, who is leading the research project.
For example, patient falls and fall-related injuries are a serious problem in all hospitals, and research shows that they often take place as people attempt to move themselves to and from their bathroom.
In response, the mock patient room has been designed with the bed near the bathroom and along the same wall, and with a touch-sensitive handrail connecting them that lights up when patients take hold of it.
The use of health information technology is also being closely studied in the mock patient room to encourage greater use of bedside computers and tablet devices that allow doctors and nurses to conduct their "charting activities" in the presence of the patient, rather than at a computer terminal in a corridor or nurses' station.
"We're seeking specific design solutions for common clinical problems and issues, as well as ideas and innovations that promote relaxation and healing, and make the experience of being in a hospital easier on patients and families," said Lorenz.  "This room provides an unprecedented opportunity for Princeton HealthCare System to play an important role in improving clinical outcomes, patient safety and satisfaction, and care-giver efficiency. This information will be of service in our own hospital and in others that will learn from our research."
About the University Medical Center of Princeton at Plainsboro
Designed in a joint venture by architecture firms HOK and RMJM, University Medical Center of Princeton at Plainsboro will consist of approximately 630,000 square feet of interior space, with 237 single patient rooms, state-of-the-art emergency services, operating suites and a comprehensive array of ambulatory services and laboratories. The hospital on 50 acres will serve as the hub of a 160-acre Plainsboro Health Campus that will include uses for: medical offices, fitness and wellness, health education, assisted living residential, skilled nursing and rehabilitation, pediatric services and passive recreation in the form of a 32-acre public park along the Millstone River.
SOURCE Princeton HealthCare System