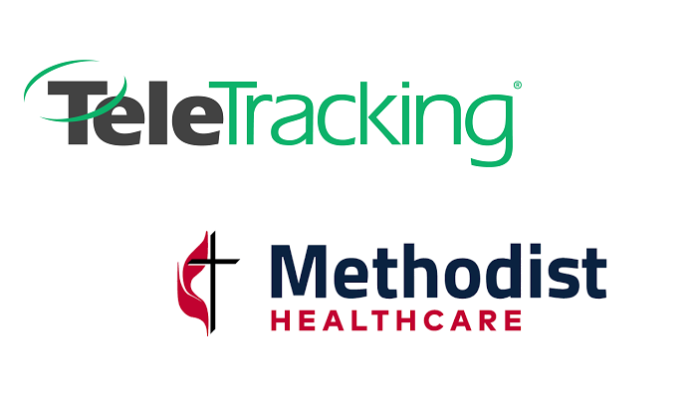 Healthcare Technology / TeleTracking Technologies:- Citing superior accuracy and performance, the Methodist Healthcare System, San Antonio, TX, has selected TeleTracking Technologies' RadarFind real-time locating system (RTLS) to track thousands of assets, and eventually patients, across multiple facilities.
Methodist Healthcare System is jointly owned by Methodist Healthcare Ministries and the Hospital Corporation of America (HCA), which is the largest privately-held healthcare system in the United States. Methodist will implement RadarFind's sensor-network based RTLS in five of its 24 facilities, with plans for future applications such as patient tracking, infection control, and contextual status reporting on critical environmental conditions.
"After extensive consideration of various RTLS systems, the RadarFind real-time locating solution offered superior capabilities, including greater scalability, accuracy and performance," said Edward Cuellar, chief information officer for Methodist. "The system will also provide powerful business intelligence to improve care, increase efficiency and plan for capital expenditures."
RadarFind's RTLS uses patented sensor-network technology to achieve room-level accuracy. The system operates wirelessly via a radio frequency ideally suited for accurately tracking both assets and people without compromising a hospital's Wi-Fi network.
Initially, more than 15,000 assets will be tagged, including infusion pumps, sequential compression devices (SCDs) and wheelchairs throughout five Methodist hospital facilities in the San Antonio vicinity. Implementation of the system is currently underway at Methodist Specialty and Transplant Hospital with Methodist Hospital, Methodist Stone Oak Hospital, Metropolitan Methodist Hospital and Northeast Methodist Hospital to follow later this year.
RadarFind's sensor network can be quickly installed while patients are in the room and can easily scale to accommodate thousands of asset and patient tags across multiple hospital facilities. RadarFind also communicates information on a tagged item's status to show whether it is in-use, available or needs cleaning. Additional contextual status indicators include automated temperature monitoring for clinical refrigerators and freezers.
"Unlike most real-time location systems, RadarFind's innovative sensor technology determines not just location, but status and context," said Mike Nelson, president of RadarFind. "For example, a nurse can locate the nearest wheelchair, report whether it is occupied or available for use and report whether it is moving or not to make sure the right equipment is available for a patient at the appropriate time and place."
RadarFind is a wholly-owned subsidiary of TeleTracking, the three-year KLAS Leader in Patient Flow with more than 800 hospital customers. TeleTracking has supported Methodist since 2007.  The strength of this relationship and the planned integration between RadarFind patient tracking applications and TeleTracking patient flow solutions played a key role in this decision.
About the Methodist Healthcare System of San Antonio
Methodist Healthcare System is jointly owned by Methodist Healthcare Ministries and the Hospital Corporation of America (HCA), the largest privately-held healthcare system in the United States. Methodist Healthcare is San Antonio's most preferred health care provider with 24 facilities, including eight acute care hospitals, and is the second largest private employer in the region with over 2,000 physicians on staff. It has a long history of providing quality health care and health and wellness initiatives as well as charity care, to the community in San Antonio and throughout South Texas.
About RadarFind
RadarFind's Real Time Location System uses an innovative technology platform for tracking medical equipment and patients that is highly accurate, yet non-disruptive to hospital operations.  RadarFind is the only real-time wireless sensor network developed by former doctors and hospital administrators specifically for the hospital environment. RadarFind Corporation is a wholly-owned subsidiary of TeleTracking Technologies, Inc.
About TeleTracking
TeleTracking Technologies, Inc. is the world-leading producer of automated solutions that relieve hospital overcrowding by improving patient flow. TeleTracking currently has nearly 800 clients in the U.S., UK and Canada with over 1,700 installed solutions. The Pittsburgh firm, which launched the automated patient flow industry in 1991, recently was named KLAS Patient Flow Category Leader for the third straight year. For more information, please visit www.teletracking.com and www.radarfind.com.
For more information contact:
Barbara Capone
(919) 228-2106
media@radarfind.com