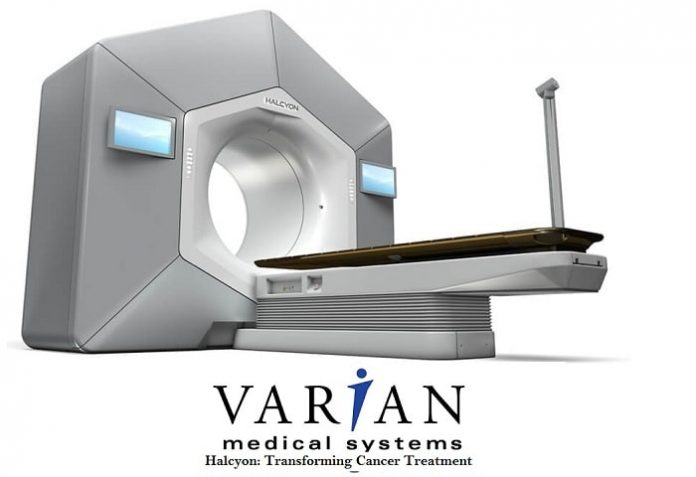 Healthcare consulting/ clinical consulting services: Varian Medical Systems now offers its clinical consulting services in Europe and Australasia, as well as North America. These services help radiation and medical oncology departments to streamline processes and go paperless and/or filmless, using Varian's ARIA® Oncology Information System (ARIA). As a result, by operating with greater efficiency, departments may more easily introduce advanced treatments and reduce the time and cost of providing the best possible patient care.
The demand for consulting has grown significantly worldwide in recent years. Advanced treatment technologies, such as volumetric arc therapy, image-guided radiotherapy, and stereotactic radiotherapy, have become available at a time when the global economic recession adds pressure to cancer care providers everywhere to reduce costs and justify spending. Customers are asking for help to utilize the many capabilities of the ARIA system more fully in radiation and medical oncology, to improve clinic performance and the patient experience. "Many centers are only skimming the surface of what ARIA can do for them as a clinical and information management system. For years, we having been helping U.S. customers take advantage of ARIA's extraordinary flexibility to reach their defined clinical and business goals. Now we are using that experience combined with strong local support teams to provide customized services in Europe, Australia and Asia," said Kolleen Kennedy, vice president & general manager of worldwide customer support services for Varian.
Varian offers global clinical implementation services in the following areas:
* Filmless and/or paperless implementation
* Initiation of IMRT, IGRT, RapidArc or stereotactic radiosurgery programs
* Migration to Varian technology from other systems
Going filmless and paperless
Demand is strong in the U.S. for consulting services to implement electronic medical records and processes that do not depend on paper charts or films from imaging studies. Varian did five times more paperless implementation consulting in 2009 than in the year before.  In the first six months of 2010, the paperless implementation business grew another 180 percent. Demand for this service is expected to follow a similar upward path in Europe and Australasia. In the future, Varian will offer a special program for helping customers use ARIA to achieve "meaningful use" of electronic medical records so they can qualify for payments under the American Recovery and Reinvestment Act (ARRA).
Consulting by clinical experts
Varian's strength in consulting is understanding the clinical context. All Varian consultants have clinical experience, and can draw on that experience while teaching customers about the use of Varian products. "You have to understand the complex processes surrounding the planning and delivery of radiation therapy. That is our strongest point," said Steve Laws, Varian regional software sales manager for Europe, the Middle East, Africa, and India.
About Varian Medical Systems
Varian Medical Systems, Inc., of Palo Alto, California, is the world's leading manufacturer of medical devices and software for treating cancer and other medical conditions with radiotherapy, radiosurgery, proton therapy, and brachytherapy. The company supplies informatics software for managing comprehensive cancer clinics, radiotherapy centers and medical oncology practices. Varian is a premier supplier of tubes and digital detectors for X-ray imaging in medical, scientific, and industrial applications and also supplies X-ray imaging products for cargo screening and industrial inspection. Varian Medical Systems employs approximately 5,000 people who are located at manufacturing sites in North America, Europe, and China and approximately 79 sales and support offices around the world. For more information, visit www.varian.com.
About the ARIA Oncology Information System
ARIA is a comprehensive information and image management system that aggregates patient data into a single, organized, oncology-specific medical chart. With ARIA's electronic medical record (EMR), hospitals and clinics can effectively manage treatment for cancer patients undergoing medical or radiation/proton therapies. Automated cancer staging, pharmacy preparation and dispensing, and full clinical trials back office support simplify oncology processes so that the focus can be on caring for patients.
Contact:
Meryl Ginsberg, 650-424-6444
meryl.ginsberg@varian.com
SOURCE Varian Medical Systems, Inc.