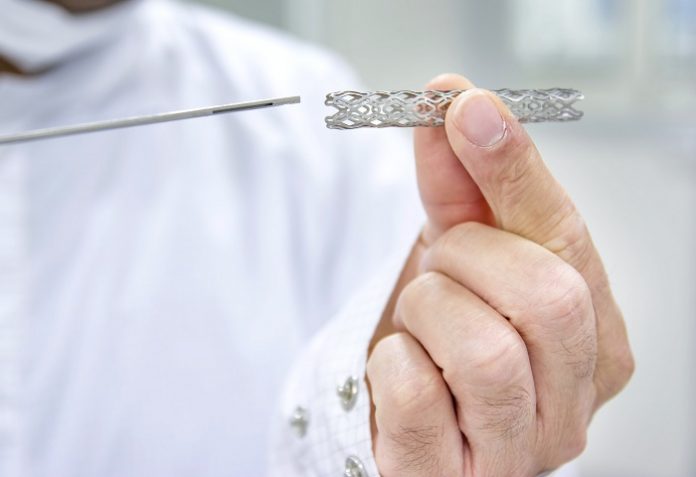 As the first anniversary of the price capping of cardiac stents draws near, medical device manufacturers and related associations assembled at the National Pharmaceutical Pricing Authority (NAPPA) to argue against the current price caps and propose more viable solutions.
According to industry leaders, the price cap has left little room for innovation, leaving patients with few options.
The industry leaders demanded the expansion of the National List of Essential Medicines (NLEM) board evaluating the price-capping issue by including different stakeholders with fair representation.
"Continuing in the spirit of inclusiveness, we request the ministry of Health & Family Welfare to reconstitute the NLEM committee to enable inclusion of representatives from other relevant sections of the healthcare ecosystem. The broader constitution will give a real chance to the committee to review its previous decision on price capping," said Pavan Choudary, Director General, Medical Technology Association of India (MTal).
"The committee, in its current form, is invested in the decision it took last year and the review would be fair if it is done by a broader panel," he added.
Seeking immediate relief, the industry sought differential pricing for innovative stents under a new sub-category, an argument which has been repeatedly rejected by a board of cardiologists constituted by NPPA/NLEM to evaluate the superiority of innovative stents, citing lack of clinical evidence.
However, according to Dr. Abby Prat, Vice President, Advamed, medical devices cannot be adjudged on clinical evidence of superiority, unlike medicines.
While medicines are backed with clinical data on efficacy during clinical trials (before their launch), the efficacy of medical devices can only be proven through real-world evidence collected after the devices are commercialised.
Further, the lifecycle of a medical device is cut short due to continuous technology evolution, and therefore, it is difficult to make efficacy-based comparisons.
Also, due to variances in the use of different stents for different pathological presentations of coronary artery disease, manufacturers maintained that the choice of cardiac stent should be driven by cardiologists and not limited by the options available. However, they did not rule out possibility of foul play and recommended tighter controls over the use of cardiac stents.
As a long-term solution, the industry appears to endorse the government's 'Committee on High Trade Margins in the Sale of Drugs' that recommended capping of margins, leading to margin rationalisation across trade channels, instead of a blanket price cap.
"Singular focus on controlling the price of devices without attempting to address the larger picture will not improve patient access," said Prat of Advamed.
"We need to consider alternatives to price control such as trade margin rationalisation and more scientific approaches that facilitate differential pricing for innovative medical technologies."
Many global manufacturers eye price caps as a challenge in the Indian market and consider it as a sign of uncertainty and instability despite the government's open invitation to invest in India.
Caps on cardiac stents have reduced prices by as much as 80%. The price capping was announced last year by NLEM /NPPA against the backdrop of high trade-channel margins (in some cases 100%-400%) sought by industry and hospitals. As a result, patients ended up paying more than double the actual cost of a stent.
According to the government, the price cap would offer an INR 44.5 billion respite to the patients; however, the real benefit is yet to be delivered as many hospitals have inflated their procedural cost to make up for the revenue loss caused by price caps.
All medical-device companies (especially research-oriented global players) are expected to keep a close eye on the NPPA's decision due later this month. Many stent manufacturers claim that the decision will be a watershed for the global medical-devices manufacturers in the country.