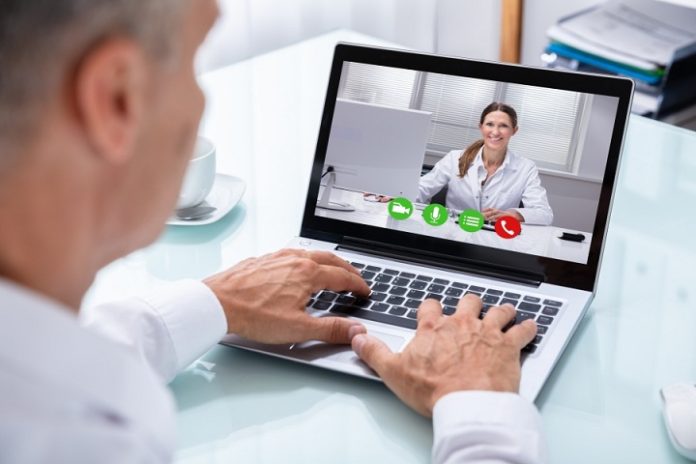 Hospital & Healthcare Management / Healthcare Technology Advancements & Trends :-  As the Director of Compensation & Benefits for the University of Maine System, Thomas Hopkins has spent a career helping employees better understand their health benefits. "Now, probably more than ever before, it's critical for people not only to understand what their benefits are, but how they can best use them to support their good health," he said.
Mr. Hopkins, who has spent 20 years in the HR field, is also a firm believer in employees becoming better informed health care consumers. "With information comes empowerment," he notes.  "The average person now has access to tools and technology never available before and our ability to understand and use that technology could well have a positive impact on our personal health."
According to Mr. Hopkins, an innovative "E-Visit" program developed by Eastern Maine Healthcare Systems (EMHS) and Anthem Blue Cross and Blue Shield in Maine (Anthem), gives the consumer a powerful new way to interact with his or her doctor.
The program, which began in late 2009, enables Anthem members to send fully secured health related messages and questions and communicate via email with their provider about non-emergent issues, in addition to scheduling appointments, checking on test results, or requesting prescription refills.
"This program provides yet another way for individuals to interact with their physician for non-urgent health issues," said Iyad Sabbagh, M.D., lead physician at Husson Internal Medicine in Bangor (part of EMHS). "We feel it offers our patients greater ease of access to their doctor and helps save time for both physician and patient."
Mr. Hopkins has experienced the program first-hand and adds that while the program can benefit all patients, it can be particularly helpful for those who may not have access to reliable transportation, attend college in another state, or may live out of the state for part of the year.  As an added benefit, the member doesn't have a co-pay for an office visit.
"This program is not meant to replace a face-to-face visit or annual exams, rather it supports the patient's good health between regular office visits," said Jeffrey Holmstrom, D.O., medical director, Anthem Blue Cross and Blue Shield.  "It's also important to note that the program is for patients who already have an established relationship with their doctor and have been seen within the past year."
Anthem members who currently see EMHS primary care physicians should check to see if their provider is participating in the pilot.
"At the end of the day, it is all about providing people with the information they need to make the best health care choices for themselves and their families," concluded Mr. Hopkins.  "This is a great option for our employees and I commend both Anthem and EMHS for their efforts."
About Eastern Maine Healthcare Systems

EMHS is a passionate advocate; committed to helping the residents of the communities we serve have access to quality healthcare. By sharing resources and working together with each member organization, EMHS helps ensure that our aligned health providers have access to new technologies and the best medical protocols available, and the support they need to thrive. Together We're Stronger!
About Anthem Blue Cross and Blue Shield in Maine
Anthem Blue Cross and Blue Shield in Maine is the trade name of Anthem Health Plans of Maine, Inc., an independent licensee of the Blue Cross and Blue Shield Association. (r)ANTHEM is a registered trademark of Anthem Insurance Companies, Inc. The Blue Cross and Blue Shield names and symbols are registered marks of the Blue Cross and Blue Shield Association.  Additional information about Anthem Blue Cross and Blue Shield in Maine is available at www.anthem.com.
SOURCE Anthem Blue Cross and Blue Shield in Maine
RELATED LINKS
http://www.anthem.com