Dr.Parul Tank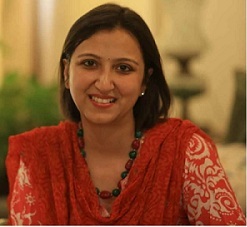 Parents need to watch out for early signs or symptoms of emotional distress, anxiety and depression which may have a negative impact on the welfare of the child. Support from family, friends, school and the neighborhood can permit a child to adjust better and instill a sense of hope.
Some children may have emotional or psychological issues that need to be addressed during and after treatment; treatment often involves psychological education to the family as well. Children often benefit with play therapy and trauma therapy like EMDR(Eye Movement Desensitization & Reprocessing is a nontraditional type of psychotherapy) for resolving their issues. Cognitive-behavioral interventions which teach coping strategies to the child and the family is effective and helps develop a tighter bond between family members ensuring an improved family functioning.
Fortis Hospital, Mulund, the first hospital in South Asia to receive the coveted Joint Commission International (JCI) accreditation, is known for its clinical excellence in multiple specialities, including Cardiac Sciences, Orthopaedics, Oncology and Neuro Sciences among others. The hospital has carved a niche for itself in the organ transplants space, especially heart transplants, with over 45 cardiac transplants conducted thus far. The first heart and lung transplant was also successfully conducted at the hospital, heralding the beginning of a new chapter in the hospital's glorious history.
The Emergency Department of Fortis Mulund became the first in the country to receive an NABH accreditation. The hospital also received the NABH Nursing Excellence and the Green OT certificates. Fortis Mulund won three Asian Patient Safety awards, two Asian Hospital Management 2016 awards and an Asian Healthcare Award for the 'Best Patient Safety' initiative apart from two CIMS Healthcare Excellence 2016 awards for 'Best Unit in Cardiac Care' and 'Best Medical Tourism Facilities.