Dr Sandeep Gore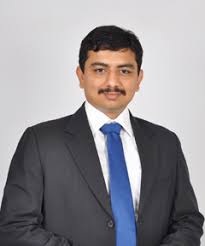 Dr. Sandeep Gore with 7+ years of experience is Consultant and Head, Department of Accident and Emergency Medicine at Fortis Hospital, Mulund, Mumbai. He established department of Emergency Medicine at the hospital. He had contributed as faculty in various national and international conferences focusing on Emergency Medicine. His areas of interest are Emergency Coronary Care, Polytrauma Management and Acute Stroke Care.
Fortis Hospital, Mulund, the first hospital in South Asia to receive the coveted Joint Commission International (JCI) accreditation, is known for its clinical excellence in multiple specialities, including Cardiac Sciences, Orthopaedics, Oncology and Neuro Sciences among others. The hospital has carved a niche for itself in the organ transplants space, especially heart transplants, with over 45 cardiac transplants conducted thus far. The first heart and lung transplant was also successfully conducted at the hospital, heralding the beginning of a new chapter in the hospital's glorious history.
The Emergency Department of Fortis Mulund became the first in the country to receive an NABH accreditation. The hospital also received the NABH Nursing Excellence and the Green OT certificates. Fortis Mulund won three Asian Patient Safety awards, two Asian Hospital Management 2016 awards and an Asian Healthcare Award for the 'Best Patient Safety' initiative apart from two CIMS Healthcare Excellence 2016 awards for 'Best Unit in Cardiac Care' and 'Best Medical Tourism Facilities.