Nora Lissy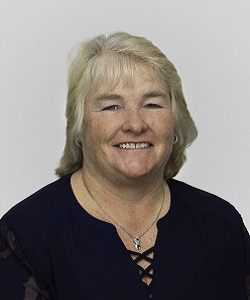 As director of healthcare information for Dimensional Insight, Nora Lissy, RN, BSN, MBA, works with clients on their healthcare BI journey.  She works with them from the start of a project, providing guidance on measures, data governance and overall project implementation.  She works side by side with customers through validation and completion as well as providing insight and guidance for future projects. 
Nora has more than 30 years of experience in healthcare settings with a broad experience in various clinical areas. Prior to joining Dimensional Insight, Nora spent several years in clinical finance and data analysis, both as a consultant and as a director. She has also worked as a clinician in various areas of healthcare that include general medical/surgical care, pediatric, adult and trauma emergency care, neonatal intensive care, home IV infusions and school nursing. Nora received her BSN from The Catholic University of America and her MBA from Saint Leo University.
Dimensional Insight® is a leading provider of analytics and data management solutions, offering a complete portfolio of capabilities ranging from data integration and modeling to sophisticated reporting, analytics, and dashboards. Founded in 1989, Dimensional Insight has thousands of customer organizations worldwide. Dimensional Insight's Diver Platform™ consistently ranks as a top performing analytics platform by customers and industry analysts in its core market segments including healthcare, manufacturing, and beverage alcohol.