The Life Healthcare Group is listed on the Johannesburg Stock Exchange and its head office is located in Johannesburg, South Africa. It is one of the largest hospital groups in the country and has more than 32 years' experience in the private healthcare industry, with a network of 2 700 specialists serving 600 000 patients countrywide every year. The company's primary business is private acute hospital care, available through 65 healthcare facilities located in seven of South Africa's nine provinces, as well as one hospital in Botswana. These two countries are collectively referred to as our Southern Africa business and represent 76.4% of the Group's revenue (2016: 92.8%). Southern Africa business activities are organised into two divisions – the hospital division and healthcare services division. International operations are located in Western Europe (Alliance Medical) and Poland (Scanmed), as well as India (Max Healthcare, a joint venture).
In addition, the Group provides services for a range of complementary healthcare services including acute physical rehabilitation, acute mental healthcare and renal dialysis.
Life Healthcare offers world-class facilities, expertise and a unique focus on Health and Care, which gives more meaning to Life. Our name, Life Healthcare, embodies our beliefs.
We are dedicated to:
• Life: well-being and quality of life.
• Health: clinical excellence in world-class facilities.
• Care: quality, service, respect and empathy for those entrusted to our care.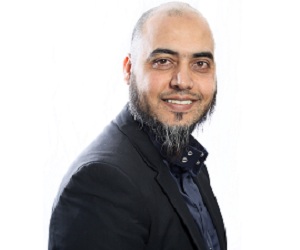 National Manager of Complementary Services
Dr. Riyas Fadal is the National Manager of Complementary Services at Life Healthcare and is passionate about promoting accessible, quality healthcare in the private sector, as well as crafting innovat...