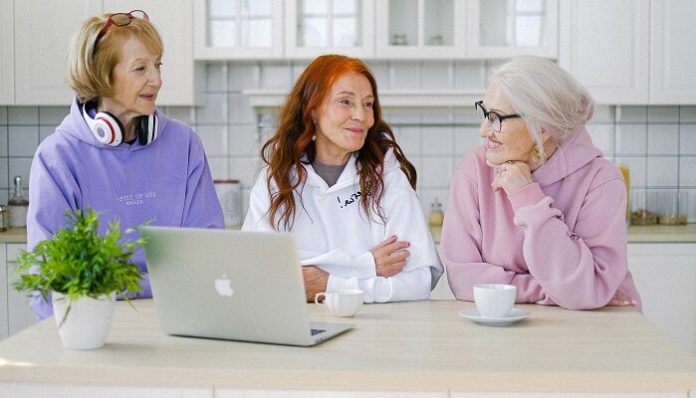 As you or your loved one grow older or experience health issues, it can be challenging to perform daily tasks independently. They may need help with dressing, bathing, or taking medication. In such cases, assisted living facilities are the best option. These facilities offer personalized care in a home-like environment, and they can help seniors remain independent as they age. However, choosing the best assisted living facility can be a daunting task. We have compiled eleven tips to help you select the best facility for your loved one.
1. Determine the Level of Care Needed
To choose the appropriate assisted living facility, assessing the necessary level of care for the individual in question is essential. Different facilities offer varying levels of assistance and support, from minimal assistance with basic activities such as dressing and bathing to more comprehensive care that includes medical services. Consider both the current needs of the individual and any potential future needs they may have to select the best facility.

2. Location Matters
When evaluating options, consider the facility's proximity to your own home and the homes of any other friends or family involved in caregiving. Living near your home can make it more convenient to visit frequently, offering comfort and reassurance to you and your loved ones. Consider the potential impact of weather on the location, as this could affect both safety and convenience. A location in a safe and accessible area is crucial to provide peace of mind. 
3. Costs
The cost of an assisted living facility depends on the required level of care, the location, and any additional amenities, such as meals or housekeeping. Research whether the potential facility accepts Medicare or Medicaid and determine the services each program covers. Additionally, determine if discounts are offered on different payment plans or for veterans or other groups. It is also beneficial to ask about additional costs such as transportation, activities, meals, and laundry service fees. Understand what is included in the monthly cost so there won't be surprises.
4. Care Levels
Depending on the needs of the senior, choose a facility that offers the appropriate level of care. For instance, some facilities such as Longhouse offer specialized memory care for seniors with dementia or chronic illnesses such as Lou Gehrig's or Parkinson's. Other facilities may offer more general care, such as basic medical services and assistance with daily activities. Others may provide a full range of assisted living and skilled nursing care. Talk to staff members at each potential facility to ensure the appropriate care level is offered for your loved one's unique situation
5. Amenities
Assisted living facilities offer a wide range of amenities to residents. Some of the most common amenities include:
Communal dining areas

Housekeeping services

Massage therapists

Transportation services

Fitness rooms or gyms

Beauty salons and barbershops

Medication management
Research all the amenities each potential facility offers to ensure you choose an environment that will provide your loved one with comfort and joy. Consider the lifestyle of your loved one and determine if any particular amenities are necessary.
6. Facility's Reputation
Reputable facilities will have a proven track record of providing quality care and services and positive feedback from current and past residents and their families. One way to research the reputation of a potential facility is to read online reviews or contact state agencies that oversee such facilities. Additionally, ask friends, family members, or other healthcare professionals who may be familiar with the facility for their opinions and experiences. Verify that the facility is licensed, accredited, and has good ratings with the Better Business Bureau.
7. Evaluate Staff
The staff's quality is crucial to your loved one's care and safety. Observe how staff members interact with residents and ensure they have the necessary training, qualifications, and experience to provide quality care. Get a sense of the staff's attitude, commitment to helping residents maintain their independence and dignity, and how they handle medical emergencies. Ask about staff-to-resident ratios and turnover rates, as high turnover can indicate an underlying problem.
8. Tour the Facility
Before deciding on a facility, it's essential to tour it in person. Take time to explore the building and grounds, paying close attention to cleanliness, safety features, and décor. Observe how staff members interact with residents and ensure plenty of space for socializing and activities. Talk to current residents or family members about their experiences at the facility to get honest feedback about daily living there.
Additionally, participate in mealtime with current residents to get insight into how meals are prepared and served and how staff members interact with residents during this time. Ensure meals are nutritious and various food options are available for those with special dietary needs or preferences.
9. Transitions to Next-Level Care
Research what services are available such as connection with home health aides or hospice care providers. Ask if they can provide referrals or help coordinate transfers and determine the resources available to assist with the transition. Ensuring proper transitions are handled smoothly will provide peace of mind knowing your loved one receives quality care throughout every stage of life. 
10. Activities
Staying active and social is crucial for maintaining good mental and physical health, especially for seniors living in assisted facilities. Consider the activities and programs offered by different facilities. Look for group exercise classes, outdoor activities, and social opportunities that align with your loved one's interests and hobbies. The facility should also balance recreational and leisure activities to encourage a healthy lifestyle by preventing loneliness and isolation. 
11. Trust Your Instincts
You must be comfortable with the facility you choose for your loved one. Although it's crucial to assess each facility based on multiple factors, the final decision should be based on whether you believe your loved one will be secure and receive adequate care in their new residence. Trust your instincts and ask questions about anything concerning you during your research process or tours.
Choosing the best assisted living facility for your loved one requires careful consideration and research. It's essential to dedicate ample time and carefully contemplate all the factors that come into play. Research each potential facility thoroughly, evaluate staff members and their qualifications, observe how current residents interact with staff, and tour the building and grounds to ensure your loved one will have a safe, comfortable environment with access to quality care and support. With the right assisted living facility, your loved one can enjoy greater independence and peace of mind knowing they are in good hands.