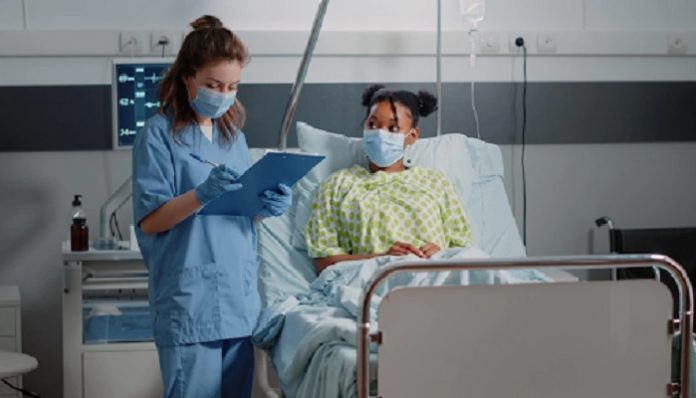 The job of a Medical Assistant is an extremely diverse and dynamic one. In turn, defining what a day the life of MAs looks like can be extremely difficult – especially as duties and responsibilities will vary according to their clinic management, specialty, and experience.
Nonetheless, understanding what your day as a medical assistant will be like after obtaining your diploma can help you make the best choices for your career.
And, that's where the guide below can help!
General Duties of a Medical Assistant
The best way to prepare for your life as a medical assistant is to invest in a comprehensive training course in your local area.
For example, if your goal is to work at the well-renowned Atlantic Health System's Morristown Medical Center, choosing a medical assistant program in New Jersey will help you familiarize yourself with the local practices, hospitals, and doctors. What's more, local training courses will help you build a network of connections in the area where you are planning to work.
However, if you are looking to get an idea of what to expect before investing in a medical assisting diploma, the general responsibilities, duties, and schedule of MAs listed below can help.
Clinical Responsibilities
During their training course, medical assistants receive comprehensive cross-training in both administrative and clinical duties. MA certifications also include academic work, internships, and externships to prepare candidates in the best way.
Some of the key clinical duties MAs are responsible for during their day at work include taking and managing medical histories, preparing medications, administering medical treatments, and fulfilling requested prescription refills.
Medical assistants are also in charge of preparing patients for examinations and surgeries, explaining treatments and procedures, and assisting the physician during the visit. What's more, depending on the MA specialty and experience, these professionals might also collect specimens, check vital signs, perform phlebotomy, care for wounds, and perform laboratory tests.
Administrative Responsibilities
Alongside clinical responsibilities, Medical Assistants work with clinic managers and clinical staff to ensure the smooth running of the facilities and systems.
Some of the key administrative responsibilities MAs deal with during their day at work include:
Using the clinic management software

Managing and updating patient charts and electronic health records

Managing billing, coding, and payments

Coordinating hospital admissions

Managing laboratory services

Welcoming patients into the clinic and filing their medical history

Answering phone calls and emails and handling correspondence

Scheduling initial consultations and follow-up appointments

Assisting in bookkeeping
Soft Skills and Personal Responsibilities
Due to the shortage of trained medical assistants that have plagued the US healthcare sector in the past years, new tech companies have developed solutions that can help hospitals deal with labor shortages.
But, for how effective these systems have been in automating some of the duties historically covered by MAs, this role remains irreplaceable. And, the reason for this is that MAs play a crucial role in building relationships with patients and working with the local community.
As a medical assistant, during your day at work, you will be responsible for greeting and welcoming patients, dealing with their fears and doubts, and facilitating appointments. To fulfill these responsibilities, MAs have to cultivate essential soft skills such as active listening, communication, and interpersonal skills.
The Daily Life of Medical Assistants
As we have seen above, the clinical and administrative duties of a medical assistant are many and varied. So, it is unlikely for two medical assistants working in different facilities or even different departments to have the same day at work!
Nonetheless, if you are curious about what to expect, here's a rough breakdown:
Early morning schedule

– before the clinic opens to patients, Medical Assistants review the chart of upcoming patients, prepare examination rooms, and ensure that all supplies and tools are readily available.

Welcoming patients

– as the clinic's patients begin to arrive, MAs will be responsible for welcoming them, leading them to their examination room, and checking their vital signs, including pulse, blood pressure, temperature, and respiration rate.

Assisting the primary healthcare provider

– during treatments, procedures, and minor surgeries, medical assistants work directly with the healthcare provider.

Performing minor procedures

– Depending on their experience, they might also be asked to perform minor procedures such as pap smear tests, circumcision, toenail removal, IUD insertion or removal, skin tag removal, or placing stitches.
Administrative tasks are usually performed throughout the day.
Learn What To Expect From Your Life as a Medical Assistant
Since a day at work for MAs can look very different from one specialty to another and from one clinic to another, the best way to get an idea of what to expect is to find a mentor in the field or ask successful MAs to share their experience.