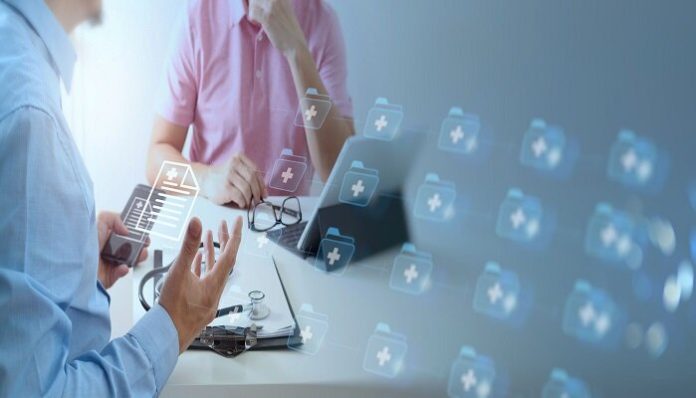 The world is gradually becoming a better place for recognizing mental health needs and validating many physical and psychological struggles. However, the number of institutions and professionals that can handle and manage these cases is still low. This imbalance between several patients and the mental health support system causes many of these psychological problems to be left untreated and undervalued. Furthermore, it makes getting quality treatment challenging for many and out of a regular person's budget.
The usual path for those who need support for their mental health is to talk to their primary care provider (PCP). The PCP can either treat the patient's issue themselves or refer them to another mental health provider, such as a psychiatrist. However, many of these PCPs cannot provide quality mental health care for everyone as they are also limited in ratio to the patients.
The collaborative care model, or COCM, is modeled for these reasons, making mental health care accessible and available for more patients. The University of Washington in the United States developed specific integrated care to treat common mental health problems many faces, such as depression, anxiety, and substance abuse. This model works for conditions that require a proper follow-up system as these are persistent, and the progress needs to be tracked accordingly.
The COCM is a team-based approach using various disciplines in psychiatry and psychology to produce evidence-based diagnoses, provide necessary treatment, and ensure that follow-up care is provided for patients. Most healthcare systems in the US are starting to adopt this model for better mental health maintenance.
How Does COCM Work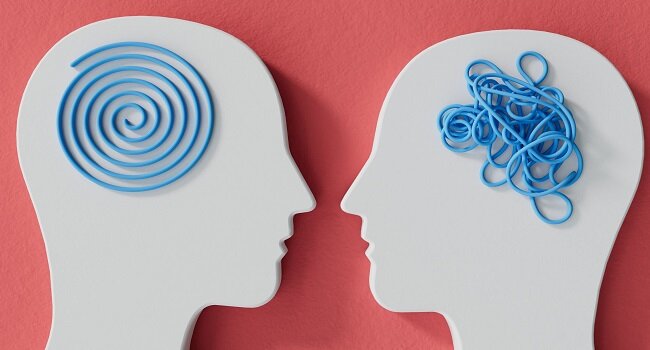 In the COCM, the primary care practitioners set up a registry of patients who have identified mental illnesses or need immediate care in their respective scope according to specific disorders. This treatment involves four people, including the patient, which are:
Behavioral Health Care Manager
Usually, these are the counselors, social workers, psychologists, psychiatric nurses, or clinical social workers tasked to perform management jobs when a patient undergoes treatment. Behavioral health care managers work directly with a primary care provider for the patient's treatment plan and medication. They are also in direct contact with the patient and the registry, ensuring that the patient's records are appropriately stored safely at any point in the treatment process.
These professionals are the ones who lead the team and see people who have medical problems, in this case, patients in need of mental health treatment. They can prescribe medicines and medications to the patient and works together with the behavioral health care manager. From time to time, these PCPs contact a consulting psychiatrist to ask for their expertise in the treatment and receive support for other parts of the treatment that need professional work.
These experts are not in direct contact with the patient, but they oversee the status, treatment, and medication plan provided by the PCP and the behavioral health care manager. They can also access the registry to keep track of the patient's progress. Moreover, they can prescribe or administer psychotropic medications and conduct individual or group psychotherapy for the patients involved.
By implementing this collaborative care model, the treatment plan for the patient is ensured to be conducted correctly and with the needed guidance without losing or missing a part in the process. It also allows the mental health professional not to be overloaded with tasks and be focused on a specific delegated job that they need to work on in the COCM.
Timeline of Treatment In Collaborative Care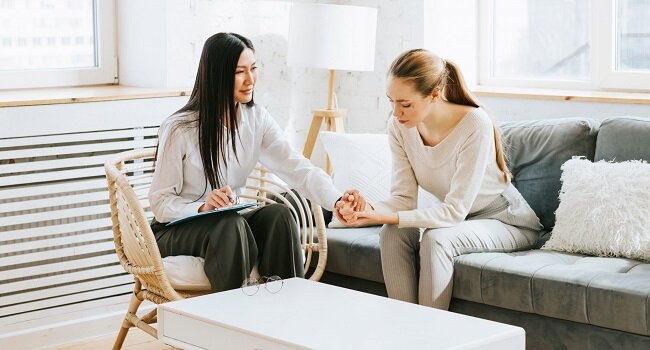 The treatment is divided into patient care and ongoing systems support. By following this timeline, the Collaborative Care Model ensures effective treatment for the patient and an efficient way for the system.
Identify And Engage Patients
This first step includes identifying people who need help and screening them for behavioral health problems using valid measures set by the system. The person is introduced to and engaged in the integrated care program at this stage. This step happens in week 1, and the Primary Care Provider and Behavioral Health Provider are directly in contact with the patient.
After the first step, establishing a diagnosis comes immediately after performing a behavioral health assessment. This stage allows the involved healthcare professionals to identify the patient's coexisting medical conditions and treat them as possible. It is also the stage where the patient is educated about their symptoms and diagnosis, involving them in their treatment process.
This step happens in the initial week after the patient is informed about their recommended treatment plan. Their behavioral treatment plan is also developed and updated according to their needs. Brief counseling sessions and behavioral activation are also conducted, along with the prescription of psychotropic medications. For psychotherapy, Interpersonal Therapy (IPT), Problem-Solving Therapy (PST), Cognitive Behavioral Therapy (CBT), and other evidence-based methods are used for the patient. The patient will be referred to specialty care or social services if indicated.
Follow-Up Care and Treat to Target
The follow-up treatment happens in the second to the 16th week of the Collaborative Care Model. It involves tracking the treatment engagement of the patient and their record's adherence to the registry. This part is also where non-adherent or disengaged patients are addressed and reached out to. The patient's symptoms are also tracked with valid outcome measures, such as the Patient Health Questionnaire-9 (PHQ-9). The prescribed medications are followed, along with their side effects and patient concerns. The referrals, treatments, and other outcomes are also tracked and assessed with the changes needed if the situation requires them.
In-person or telehealth psychiatric assessments are conducted as well for those with challenging cases to ensure they receive treatment according to their needs.
Complete Treatment And Provide Relapse Prevention
During the end phase of treatment, patients are assessed for completing their goals and creating a relapse prevention plan as a safety measure. This plan is then communicated to the team, allowing them to access it just in case the patient relapses after the treatment is completed. This step occurs after the 16th week and beyond.
Provide System Level Supports For Care
Finally, the COCM provides administrative support and coordinates communication among team members. They are then engaged in continuous quality improvement, focusing on the patient panels or the entire population on the registry. The treatment is considered ongoing system support and is complete by this time.
Following this timeline allows the patient to recover on time and the system to accommodate as many patients as possible. The timeline and weeks may be adjusted to earlier or later times, but it's recommended to follow this model for more efficient treatment.
Advantages Of COCM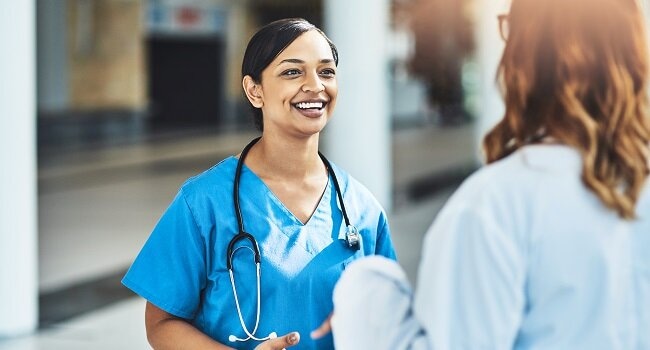 The collaborative care model can be a good treatment plan for patients needing mental health support. In the model, everyone benefits from COCM, especially the patients. Some of the ways that this model helps are:
Effectivity
Many studies have proven and provided results that COCM produces better outcomes for their patients, as well as higher satisfaction. The cost of this mental health care support is significantly reduced, and follow-ups for the treatment plans are handled more successfully, with patients following through all necessary procedures to get better eventually.
Affordability
Using the collaborative care model as a treatment plan for patients is significantly cost-effective and can save healthcare expenses. These savings, especially for those with long-term follow-up treatments, allows more people to have the ability to access treatment for their mental health problems. Aside from that, COCM is reimbursable by insurance, making the cost of the treatment affordable and accessible to a broader population.
Less Stigmatized
Although seeking help for mental health problems is now usual in the modern world, it is still stigmatized by some, making treatments harder for most people. With the COCM, a team of professionals will work hand in hand to ensure that the patient does not feel pressured and alone in their journey toward the treatment of their mental health. Also, the set-up of this kind of treatment allows it to be more casual and less severe than getting strict one-on-one therapy sessions, progressing at a consistent and long-term pace for the patient.
Better Psychiatric Oversight For The Psychiatrist
This model allows clinical psychiatrists to have a more flexible schedule with their patients, with more time to provide and attend to other patients. Also, the creation of a registry with detailed and complete follow-ups for each mental illness and population group, a weekly chart review, overseeing treatment and medication plans, and collaborating with PCPs and behavioral health care managers allows them to share the task and work together with a team for more effective treatment and accommodating more patients.
Population Health Approach Trains the Primacy Care Providers
By having a registry of the PCP population, they can identify the trends and frequencies of mental health problems in their scope. Instead of individual treatments, a population of similar cases can be studied and provided with the needed support based on the data on the registry. At the same time, they are constantly trained in mental health support by collaborating with other professionals, such as clinical psychiatrists.
Factors To Look For In A COCM
An effective COCM requires hiring an experienced team of professionals to enable a more productive output. Moreover, as the registry becomes slowly loaded with patients' data, using technology such as the cloud and other software can make the process efficient. With this, they can save data across computers and access it anytime and anywhere. Good communication between the team members of the COCM is also necessary to avoid mistakes in the process and accommodate patient needs effectively.
Conclusion
The collaborative care model was introduced in healthcare systems for better and more adequate access to mental health care. COCM comprises a team including behavioral health care managers, primary care providers, and clinical psychiatrists. These people help the patient during their treatment and medication plan while building a registry with data collected from the population, efficiently identifying and targeting issues as a whole. COCM is backed by studies and cases proving it is more effective and affordable. With improvements and conclusive support for COCM implementation, we can expect a better outcome in the mental health system.