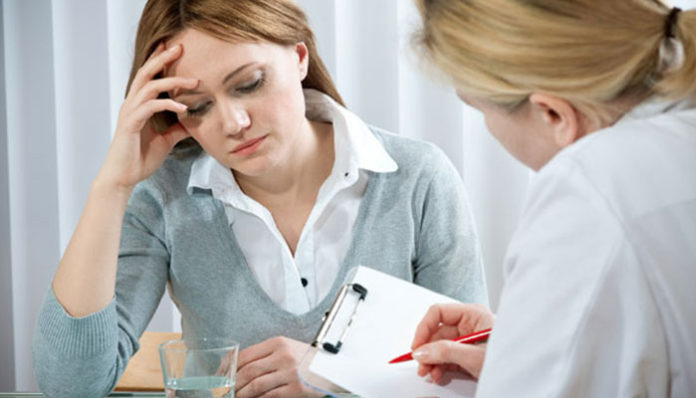 The greatest assessment of global mental health since the turn of the century was recently released by the World Health Organization. The thorough work offers a roadmap for governments, researchers, medical professionals, members of civil society, and others who want to help the world transform mental health.

In 2019, 14% of all teenage people worldwide, or close to a billion individuals, lived with a mental illness. 58 % of suicides happened before the age of 50, and it was the cause of more than 1 death per 100. One in every six years of life is spent with a disability, with mental diseases being the primary reason. The majority of physical illnesses that cause death in individuals with serious mental health issues are preventable, and they often die 10 to 20 years sooner than the general population. Depression is frequently brought on by victimisation through child sexual abuse and bullying. The global, systemic dangers to mental health include things like public health crises, conflict, and the climate catastrophe. In just the first year of the epidemic, rates of depression and anxiety increased by more than 25%.
20 countries still consider attempted suicide to be a crime, and stigma, discrimination, and crimes against humanity against people with mental health disorders are prevalent in communities and care systems worldwide. The poorest and most marginalised people in society are at the highest risk of mental illness and are also significantly less likely to obtain competent services across countries.
Only a small percentage of those in need had access to efficient, cheap, and high-quality mental health care even before the COVID-19 pandemic. For instance, mental health care is not provided to 71% of people who have psychosis worldwide. Only 12% of those with psychosis get mental health care in low-income countries, despite the fact that 70% of those with psychosis are reportedly treated in high-income nations. The lack of effective treatment for depression is reported to range from 23% in high-income countries to 3% in low-and lower-middle-income countries. Even in high-income nations, only one third of those who suffer from the condition receive professional mental health care.
The comprehensive report from WHO emphasises why and where change is most required, as well as how it may be accomplished. It does this by drawing on the most recent research, showing examples of effective practise, and speaking to people's actual experiences. It encourages all stakeholders to collaborate in order to increase the importance and commitment given to mental health; transform the surroundings that influence mental health; and develop the systems that provide mental health care.
Everybody's life touches someone with a mental health condition, according to WHO Director-General Dr. Tedros Adhanom Ghebreyesus. This new analysis offers a strong case for change by demonstrating how excellent mental health is correlated with good physical health. Because of the close ties between mental health and human rights, public health, and socioeconomic development, changing mental health policy and practise can have a significant positive impact on people, communities, and nations all over the world. A better life and a better future are investments in mental health for everyone.
The Comprehensive Mental Health Action Plan 2013–2030, which pledges nations to global targets for changing mental health, has received the support of all 194 WHO Member States. The small victories made over the past ten years demonstrate that change is achievable. While government investment in mental health is limited, two out of every three dollars goes to stand-alone psychiatric institutions instead of community-based mental health services, where individuals are best served. As a result, the tale of mental health continues to be one of need and neglect. One of the most neglected aspects of public health for years, mental health hardly gets a fraction of the priority and funding it needs.
Every nation has an ample chance to make real progress toward better mental health for its population, declared Dévora Kestel, Director of WHO's Mental Health and Substance Use Department. The numerous examples in this report demonstrate how strategic changes can have a significant impact, whether it be through the creation of stronger mental health laws and policies; the inclusion of mental health in insurance plans; the expansion or improvement of community mental health services; or the integration of mental health into general healthcare, educational institutions, and prisons.
The Comprehensive Mental Health Action Plan 2013–2030 is urged to be implemented more quickly in all nations by the study. It offers a number of suggestions for taking action, which are categorised into three paths to change that focus on altering mental health attitudes; addressing mental health risks; and bolstering mental health treatment systems. They are:
Increase the commitment to and value of mental health. 

Increasing investments in mental health through a combination of committed leadership, the pursuit of evidence-based policies and practises, the establishment of reliable information and monitoring systems, and adequate financial and human resources across the health sector as well as other segments to meet mental health needs.

To combat stigma and discrimination, minimise inequities, and promote equality of opportunity, people with mental health disorders should be included in all parts of society and judgement.

Redesign the natural and built surroundings, as well as people's homes, neighbourhoods, schools, and places of employment, that have an impact on mental health.

Intensifying cross-sector collaboration, including understanding the social and structural aspects of mental health and taking action to mitigate risks, foster resilience, and remove obstacles that prevent those with mental health issues from engaging actively in society.

Putting into practise specific measures to create better environments for mental health, such as intensifying efforts to combat intimate partner violence, abuse, and neglect of children and the elderly; enabling nurturing care for early childhood development; providing livelihood support for those with mental health conditions; bringing social and emotional learning programmes while combating bullying in schools; changing perceptions; and strengthening rights in mental health care.

Change where, how, and by whom mental health care is offered and received to strengthen mental health care.
By combining mental health services that are integrated with general healthcare, community mental health services, and services outside the realm of traditional healthcare, community-based networks of interconnected services are being built that transition away from custodial care in psychiatric facilities and cover a spectrum of care and support.
Expanding and diversifying treatment choices for prevalent mental health problems with a 5:1 benefit–cost ratio, including depression and anxiety. As part of this scale up, general healthcare professionals and community service providers will now be able to deliver evidence-based care as well. Additionally, it entails the use of digital tools to facilitate both directed and unsupervised self-help as well as remote healthcare.