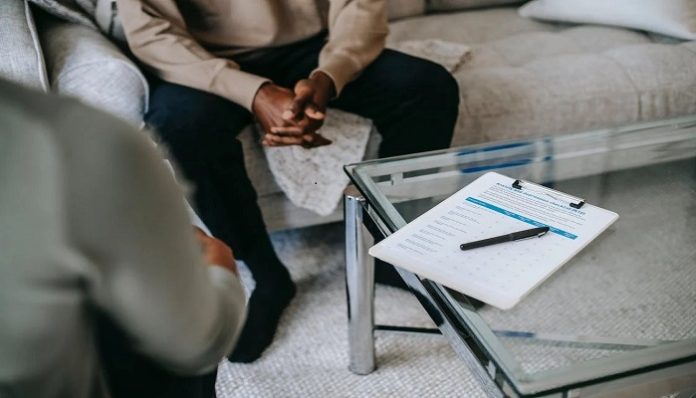 Substance Use Disorders (SUDs) remain a pressing societal challenge across the world. Naturally, different countries face different challenges regarding addiction; the US has declared the opioid epidemic a public health crisis, while the UK sees 51% of those in SUD treatment struggle with opiate use. Nonetheless, addiction treatment evolves in strides to address rehab needs both local and global. This has given rise to a wealth of addiction treatments proven to be successful, which treatment providers implement into their programs.
Addiction Treatments and Addiction Programs
An initial crucial factor in such explorations is the distinction between addiction treatments and addiction programs. In terms of both accuracy and informing one's expectations of rehab, it's vital that the two terms don't see interchangeable use.
Addiction Programs; The Steps to Recovery
Addiction programs constitute phase-specific programs, typically with a set duration and stage-appropriate treatments. Programs correspond to stages of treatment, during which treatment providers can explore every part of the process of rehabilitation – namely:
Detoxification, where rehabilitation begins as the individual detoxifies in clinical settings
Inpatient programs, where the individual remains under clinical care and supervision
Partial Hospitalization Programs are optional step-down services where the individual proceeds to outpatient therapy while receiving some weekly clinical care
Outpatient programs, in either regular (OP) or Intensive (IOP) varieties, where rehabilitation focuses on psychotherapy and socialization
Aftercare, where treatment providers offer a continuous support network to help prevent relapse
How one proceeds through these steps toward recovery does differ, and many providers offer distinct personalization through case management. Still, these programs present the typical route to recovery through stage-specific applications of appropriate therapies within robust frameworks.
Addiction Treatments; The Therapeutic Practices Used
In contrast, addiction treatments represent the exact therapeutic practices used during rehab programs. Addiction treatments are abundant and vary significantly, but can include:
Pharmacotherapy, utilized both during detoxification and subsequent programs
Individual psychotherapy, typically the focus of inpatient programs
Group therapy, as the key focus of outpatient programs and beyond
Typically, addiction treatments will first focus on phase-appropriateness and then address the individual's unique needs. Therefore, they can differ in intensity, frequency, variation used, and more.
Addiction Treatments Proven to Work
Having outlined the above, knowing which addiction treatments have demonstrated consistent effectiveness can be crucial when seeking addiction treatment services. By and large, most addiction treatments have done so to some degree. However, some among them have proven to be notably effective.
#1 Medication-Assisted Treatment (MAT)
MAT, as the name suggests, leverages medication to treat addiction. Specifically, it does so during the detoxification phase, allowing for a safer and more comfortable recovery from substance use. This type of treatment uses FDA-approved drugs to manage withdrawal symptoms and reduce cravings, paving the way for inpatient programs.
SAMHSA finds MAT notably effective for detox and relapse prevention, as it notes:
"MAT has proved to be clinically effective and to significantly reduce the need for inpatient detoxification services for these individuals. […] Research also shows that these medications and therapies can contribute to lowering a person's risk of contracting HIV or hepatitis C by reducing the potential for relapse."
#2 Behavioral and Cognitive Therapy
Beyond the detox phase, behavioral and cognitive therapies begin to come into focus. Such therapies vary significantly in principle and application, which allows for deeper treatment specialization. For this reason, Bright Futures Treatment Center FL suggests that providers explore different forms of such therapies to best meet each case's unique needs.
Cognitive Behavioral Therapy (CBT)
Likely the best-known behavioral addiction treatment proved to work, CBT has a rich and established history in the field. VeryWellMind defines CBT as follows:
"[CBT] is a type of psychotherapeutic treatment that helps people learn how to identify and change destructive or disturbing thought patterns that have a negative influence on behavior and emotions."
Regarding its effectiveness, CBT remains a viable standalone treatment and an excellent complementary one with longstanding benefits. NIH research confirms this, noting that:
"[CBT] for substance use disorders has demonstrated efficacy as both a monotherapy and as part of combination treatment strategies. […] Evidence also supports the durability of treatment effects over time."
Rational Emotive Behavior Therapy (REBT)
Often regarded as a type of CBT, REBT shares some of its literature and principles with CBT. It is defined as:
"[A] type of cognitive behavioral therapy (CBT) [,]REBT is an action-oriented approach that's focused on helping people deal with irrational beliefs and learn how to manage their emotions, thoughts, and behaviors in a healthier, more realistic way."
Most notably, this type of therapy has demonstrated effectiveness in dealing with co-occurring mental health disorders. In the example of PTSD, NCBI research found that:
"[REBT] demonstrated reductions in PTSD symptoms that were comparable to a PTSD treatment as usual[.] Reductions in depression and anxiety were also present. […] [REBT] can significantly reduce symptoms and may be beneficial to expand to other civilian, military, or VA medical centers."
Dialectical Behavior Therapy (DBT)
Finally, with regards to behavioral addiction treatments proven to work comes DBT. DBT is also principally similar to CBT, defined as:
"[A] modified type of [CBT, its] main goals are to teach people how to live in the moment, develop healthy ways to cope with stress, regulate their emotions, and improve their relationships with others. […] This type of therapy is also sometimes used to treat post-traumatic stress disorder (PTSD)."
Because of its effectiveness in dealing with mental health disorders, DBT often sees use in addiction treatment as well. It is particularly potent in treating patients with co-occurring borderline personality disorder (BPD), as NCBI finds:
"DBT, a treatment originally developed by Dr. Linehan that is efficacious for chronically suicidal patients with BPD, has been adapted for this patient population. […] DBT and its adaptation may also be effective for SUD patients with multiple, complex problems rooted in emotional dyscontrol who have not responded to other evidence-based approaches."
#3 Pharmacotherapy
Throughout rehabilitation, pharmacotherapy remains an established case-appropriate staple. As the name suggests, pharmacotherapy entails the use of medication to treat addiction. How it does so depends on the program utilizing it, but two medication-based addiction treatments proven to be successful bear noting.
One use lies in MAT, which has been outlined above. Through pharmacotherapy during detoxification, severe cases of SUD can be treated more effectively and safely.
The other lies in psychiatric medication in dual-diagnosis contexts. Dual diagnosis is defined as the co-occurrence of SUDs and mental health disorders and is very common, according to NIDA's findings:
"Of the 20.3 million adults with substance use disorders, 37.9% also had mental illnesses[.] Among the 42.1 million adults with mental illness, 18.2% also had substance use disorders."
Notably, while effective, pharmacotherapy often works better in conjunction with behavioral therapies rather than as a standalone therapy. This is particularly true for severe dual diagnoses, as NCBI finds that:
"There is mounting evidence pointing to the efficacy of combination treatments of medications and behavioral therapies[.] For some particularly severe comorbidities such as the schizophrenia/cannabis dependence comorbidity, the intensity of treatment must be increased markedly because pharmacological treatments alone have significant limitations."
#4 12-step Meetings
Following typical therapy progression, individuals will often progress from individualized therapy to group therapy. A key model of group therapy with established effectiveness lies in 12-step-based meetings, which see ample use in outpatient and aftercare programs. Such group therapies are based on the Twelve Steps of Alcoholics Anonymous (AA), with subsequent modifications to best suit the SUD they intend to address.
This customization arguably makes these some of the most effective addiction treatments proven to be successful, as SagePub finds:
"Almost half of the people who resolved significant substance use problems did so through participation in 12-step programs like Alcoholics Anonymous or Narcotics Anonymous. […]Moreover, 12-step participation reduces the associated healthcare costs for adolescents with SUD."
#5 Sober Living
Finally comes sober living as an established component of aftercare programs. While not a therapy in the traditional sense, sober living is a highly therapeutic and demonstrably effective practice. Sober living has newly-recovered individuals live among their peers in designated residential facilities, where socializing and reintegration into everyday life cements abstinence from addictive substances.
Despite a typical lack of clinical services, sober living remains notably effective as a relapse prevention tool, according to NCBI:
"Residents reduced or stopped their substance use between baseline and 6-month follow-up and then maintained those improvements at 12 and 18 months. This was the case for both substance use measures that assessed 6 month period of time: 1) complete abstinence over the 6 months and 2) maximum number of days of any substance use during the month of highest use."
In Closing
In summary, addiction treatment providers now have an array of addiction treatments proven to be successful at their disposal. These range from medication-assisted detox and case-specific pharmacotherapy to behavioral therapies, 12-step group therapies, and sober living. While only a few examples of the field's continued evolution, these treatments have repeatedly demonstrated their effectiveness in treating SUDs.