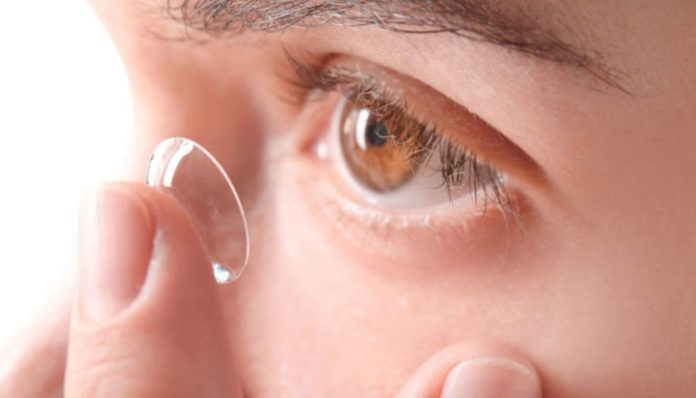 The quest for better vision care has led to significant advancements in the field of contact lenses. Daily contact lenses have emerged as a revolutionary solution, offering not only improved visual acuity but also enhanced eye health. With their convenient and hygienic design, these contacts are transforming the way we approach vision correction. Here, we will explore the transformative impact of disposable daily contacts or dailies on eye health, focusing on their advantages, advancements, and potential to revolutionize vision care.
The Notable Advantagesof Dailies
Daily contact lenses provide a range of advantages over traditional lens options. One of the key benefits is their convenience. Unlike monthly or bi-weekly lenses, these contacts are designed for single-use and do not require cleaning or storage. This eliminates the risk of contamination and reduces the chance of eye infections, making them a healthier choice for individuals seeking optimal eye care.
Moreover, these lenses are crafted from highly breathable materials that allow for maximum oxygen flow to the eyes. This promotes ocular health by reducing the risk of hypoxia or insufficient oxygen supply to the cornea, a condition commonly associated with extended lens wear. Additionally, the regular replacement of lenses prevents the buildup of protein deposits and debris, minimizing the chances of discomfort and irritation.
Their transformative impact extends beyond individual users and into the realm of the healthcare sector and the hospital fraternity. Eye care professionals, including optometrists and ophthalmologists, play a vital role in ensuring the proper prescription, fitting, and monitoring of contacts. The advent of dailies has simplified the process for healthcare providers, allowing them to offer a convenient and hygienic solution to their patients.
In hospital settings, these lenses can be particularly beneficial for patients with various eye conditions or those recovering from eye surgeries. The disposable nature of these lenses minimizes the risk of post-operative infections and ensures a sterile environment during the critical healing period. Moreover, healthcare providers can prescribe them to patients who may require temporary vision correction, such as those with corneal abrasions or eye injuries.
Advancements in Daily Contact Lens Technology
The field of dailies has witnessed significant technological advancements, leading to improved comfort and visual performance. Today, manufacturers utilize innovative materials that offer higher water content, ensuring enhanced hydration and increased wearing comfort throughout the day. These materials also aid in maintaining a stable tear film, which is crucial for clear and sharp vision.
Modern daily contacts are designed with advanced optics that correct common refractive errors, such as myopia, hyperopia, astigmatism, and presbyopia. These lenses provide a customized and precise fit, addressing specific vision needs and ensuring optimal visual acuity for wearers.
Additionally, some lenses incorporate UV protection, shielding the eyes from harmful ultraviolet radiation. This added layer of defense reduces the risk of UV-related eye conditions, such as cataracts and macular degeneration.
The Potential Impact on Vision Care
Their introduction has the potential to revolutionize vision care by promoting overall eye health and increasing accessibility. Their convenience and hygienic nature encourage consistent and responsible lens wear, reducing the likelihood of complications and improving long-term eye health outcomes.
These lenses also offer a practical solution for individuals with active lifestyles. Athletes, outdoor enthusiasts, and those with demanding professions can benefit from the ease of use and enhanced comfort provided by daily lenses. These lenses eliminate the need for cleaning solutions and carrying cases, allowing wearers to enjoy clear vision without interruptions or inconveniences.
Furthermore, the improved oxygen permeability of daily contacts supports ocular health, reducing the risk of complications associated with extended lens wear. By providing more oxygen to the cornea, these lenses help maintain its integrity, reducing the chances of dryness, redness, and other discomforts.
These particular types of lenses have emerged as a transformative force in the field of vision care. Their convenience, hygienic design, and advanced technology contribute to improved eye health and enhanced visual experiences. By providing a hassle-free and comfortable option for vision correction, dailies encourage regular use and responsible eye care practices.
With ongoing advancements in material science and optical technology, the future of daily contact lenses looks promising. As researchers and manufacturers continue to refine their designs, we can expect further innovations that will enhance eye health, expand accessibility, and improve overall vision care.Through their transformative impact, these lenses are redefining the way we approach and prioritize eye health, enabling individuals to enjoy clear vision and vibrant lives.