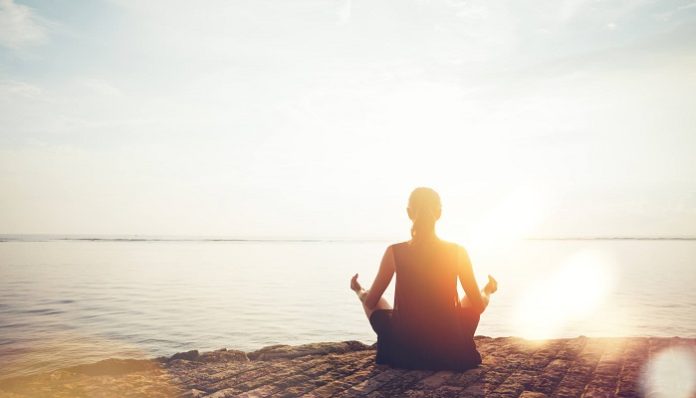 Addiction can be a debilitating disorder that disrupts the lives of not only those struggling with it but their families and friends as well. The journey back to sobriety is often long and challenging, leaving those in its throes with little hope for recovery. However, recovering from addiction no longer means living in despair.
With the proper resources and practical strategies, individuals can retake control of their lives and make significant progress on their road to sobriety. This article will provide helpful suggestions on how to most effectively treat addiction so that you or your loved one can start finding relief today.
Understand the Root Cause of Addiction
Addiction can have immense negative impacts on an individual's life and the lives of those around them. To truly understand addiction, we must look beyond the surface-level symptoms and delve into the root causes of this complex issue. Addiction is a multi-faceted problem, often stemming from a combination of genetic predisposition, environmental factors, and coping mechanisms. For many, addiction is a way to self-medicate and numb pain or trauma.
We must first acknowledge and understand its underlying causes to address addiction and provide effective treatment. By doing so, we can develop comprehensive and tailored approaches that target addiction at its core and empower individuals toward recovery and healing. Check out thedawnrehab.com for more information on understanding addiction.
Seek Professional Help
When it comes to addiction recovery, the journey is often too complicated and complex for an individual to go through alone. That's why seeking professional help, such as Overcome Wellness & Recovery, is essential in the recovery process. Professional healthcare providers such as doctors, counselors, and therapists can provide invaluable guidance and support throughout your road to sobriety.
Therapy sessions with a qualified specialist can help individuals identify triggers of their addictive behavior while providing coping strategies for managing urges and cravings. Additionally, medication-assisted treatment (MAT) may be necessary for some individuals with severe addictions who need medical intervention to manage withdrawal symptoms safely. Finding a team of trusted professionals will make all the difference in successfully overcoming addiction.
Create a Support Network
A strong support network is an invaluable asset on the road to sobriety. No matter how hard you try, it can be impossible to manage addiction without the help of those closest to you. Create a network of family and friends willing and able to support your recovery.
In addition to providing companionship and comfort, creating a supportive environment will encourage individuals towards accountability in their recovery journey. Ask for help when you need it, and allow yourself to accept assistance from others along the way—you don't have to do this alone.
Establish Healthy Coping Mechanisms
Developing healthy coping strategies is essential for managing addiction. Instead of turning to substance use or other unhealthy behaviors, create a plan that helps you identify and manage environmental triggers.
Establishing positive behaviors can help increase motivation toward sobriety while allowing individuals to develop better emotional and psychological resilience. Some activities include exercise, mindful breathing, journaling, yoga, meditation, art therapy, and more. Additionally, attending support group meetings such as Alcoholics Anonymous (AA) or Narcotics Anonymous (NA) can be great resources for connecting with others struggling with addiction and receiving additional guidance from peers on recovery.
Track Progress & Celebrate Wins
Recovery is a long-term process that requires dedication and hard work. Along the way, it's important to celebrate successes and track progress toward your recovery goals. Setting realistic milestones allows individuals to stay motivated on their path to sobriety while celebrating small wins. It could also include attending support group meetings regularly or avoiding using drugs or alcohol for extended periods.
Engaging in activities that bring joy will help you maintain a positive outlook while staying focused on your overall recovery goals. Additionally, incorporating self-care, such as taking time for yourself or doing something you enjoy, can help to reduce stress and promote overall well-being. Recovery is possible with the right mindset and support system in place.
Remain Vigilant & Know When To Ask For Help
Although sobriety is a long-term journey, the risk of relapse should never be underestimated. Remaining vigilant and knowing when to ask for help can make all the difference in maintaining sobriety. For example, if you find yourself in situations or environments that may tempt you to use drugs or alcohol, it is vital to recognize your triggers and take steps to avoid them. If needed, seek help from family members, friends, counselors, or medical professionals if feelings of relapse become too overwhelming.
Remember that addiction recovery does not happen overnight; achieving lasting results takes time and dedication. Individuals can overcome addictions and reclaim control of their lives with a positive attitude and access to quality resources and support networks.
In Conclusion
Overcoming addiction is a long road that requires dedication and hard work. However, with the right attitude, support system, and resources in place, it is possible to live a life of sobriety. Individuals can create healthier habits and behaviors for lasting results by committing to recovery.
By developing healthier coping mechanisms and tracking progress toward recovery goals, individuals can stay motivated on their path to sobriety and celebrate successes. Additionally, remaining vigilant and knowing when to ask for help can make all the difference in maintaining sobriety.