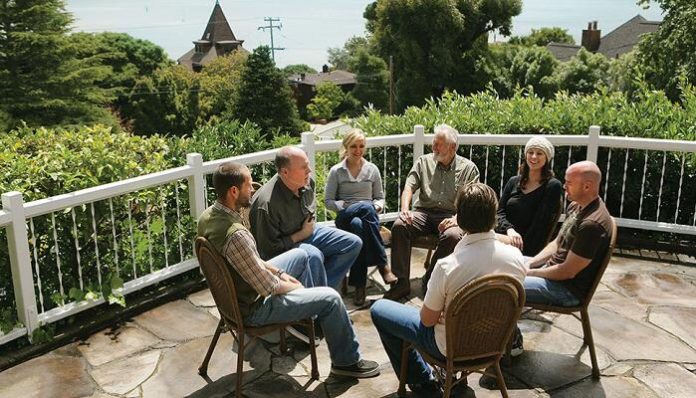 Over the past few years, there has been a significant shift towards the approach of treating addiction with a greater emphasis on comprehensive care. This shift has given rise to luxury rehabs, which have become a preferred option for individuals seeking a treatment with exceptional comfort, privacy and personalized care. These exclusive facilities offer a diverse range of services and amenities that not only caters to the physical and psychological aspects of addiction but also to the overall well-being of their customers.
The aim of this article is to highlight services and amenities provided by the best luxury rehabs and explain how these elements contribute to a transformative and an enriching rehabilitation journey.
1. Serene and Private Surroundings:
Luxury rehabs are often located in idyllic and scenic settings, offering individuals a serene and private environment to start on their journey of recovery. These facilities ensure a tranquil atmosphere that fosters healing and introspection. Surrounded by lush green landscapes and breathtaking views, individuals are enveloped in a sense of natural beauty that promotes a sense of being calm and patient.
Moreover, the accommodations offer elegant private rooms and spacious communal areas. Every area is designed to provide the maximum comfort to their clients.  They are designed with exquisite furnishing and calming color tones, which create an atmosphere of elegance and peace.
The isolation from the outside world allows the individuals to completely focus on their recovery journey. By immersing individuals in serene and private surroundings, luxury rehabs create a place that minimizes stress and external distractions and helps the individuals to recover quickly.
2. Medical and Clinical Services:
The top luxury rehabs have a dedicated team of highly-qualified and experienced medical professionals who specialize in dealing with addiction medicines. They possess the knowledge and expertise and work closely with each individual to create treatment plans that address their specific challenges and circumstances, focusing both on their physical and psychological aspects of addiction.
These treatment plans provide a holistic approach to recovery. During the detoxification process, clients are carefully monitored by medical professionals in a safe and controlled setting. This ensures well-being of the clients and reduces any potential discomfort or complications that may occur during the crucial phase. The best luxury rehabs offer a wide range of services and amenities that contribute to a transformative and rewarding rehabilitation experience.
Luxury rehabs also offer evidence-based therapies that have a proven track record of success in treating addiction. Cognitive-behavioral therapy, one-on-one counseling and group therapy are some of the specialized techniques that are used to help the individuals identify the root causes of addiction and provide them with necessary skills that can help them recover accordingly. The medical and clinical services provided in luxury rehabs sets the stage for a successful and transformative rehabilitation experience (ohio PHP).
3. Wellness and Recreational Activities:
Luxury rehabs prioritize a healthy and active lifestyle as a fundamental aspect of their program. They offer a wide range of recreational activities which are aimed at enhancing physical fitness of the clients.
The fitness centers in luxury rehabs are equipped with all the modern equipment for different fitness levels of clients. The facilities are also staffed by fitness professionals who can provide guidance to individuals seeking ways to improve their fitness levels. Individuals can also take advantage of pool facilities available in the rehab to engage themselves in swimming and water aerobics or simply take a dip to unwind and relax themselves.
Outdoor activities such as hiking, cycling and playing other outdoor sports like tennis, badminton and basketball also provide opportunities for individuals to spend some time outside of the walls and strengthen their bodies. These activities not only contribute to improving physical health but also help the individuals to develop a healthy coping mechanism and promote a positive mindset.
4. Healthy cuisines for Nutritional Support:
Luxury rehabs understand the need and significance of healthy eating during the recovery process. They have chefs who prepare meals using fresh ingredients and are both nutritious and enjoyable. Nutritionists also play an important role in luxury rehabs. They work closely with the clients to understand their dietary needs and provide guidance accordingly.
By focusing on nutritious meals, luxury rehabs aim to build a deeper understanding of the connection between a nourished body and a successful recovering journey.
5. Wellness services:
These services include spa treatments , soothing massages, saunas, calming steam rooms and mindfulness practices. By providing these services, individuals are given valuable opportunities for relaxation, stress reduction and self care which contributes to the restoration of balance and harmony in their lives.
By combining the elements that are mentioned above, luxury rehab facilities create an environment where individuals can heal, recover and embark their journey on a path towards long-lasting sobriety.