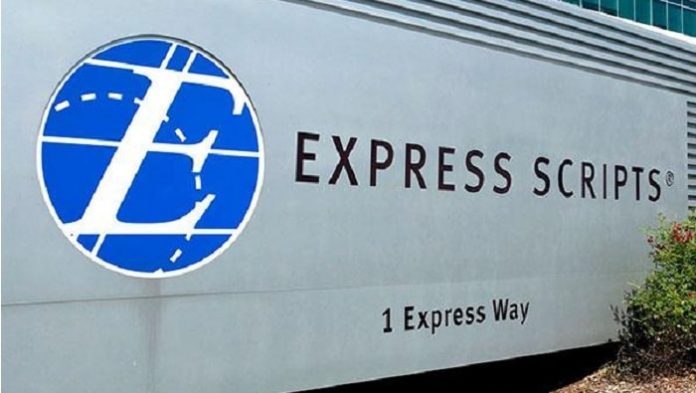 Pharmacy benefit manager Express Scripts Holding Co (ESRX.O) reported fourth-quarter profit on Tuesday above Wall Street estimates, benefiting from a rise in patient claims and strong customer retention.

Shares of the company rose 3.6 percent at $81.44 after the bell.
The company also forecast a consolidated customer retention rate for 2018 in the range of 96 percent to 98 percent.
In October, Express Scripts bought privately held eviCore healthcare, a move that helped the company widen its reach beyond prescription drugs.
The deal came at a time when Express Scripts' biggest client and health insurer Anthem Inc (ANTM.N) ended a 10-year contract, saying it would manage its patient prescriptions starting 2020.
The company posted a net profit of $2.33 billion, or $4.10 per share, in the quarter ended Dec. 31, from $1.43 billion, or $2.34 per share, a year earlier
Excluding items, Express Scripts earned $2.16 per share, beating the average analyst estimate of $2.09 per share, according to Thomson Reuters I/B/E/S.Revenue rose 2.1 percent to $25.38 billion.