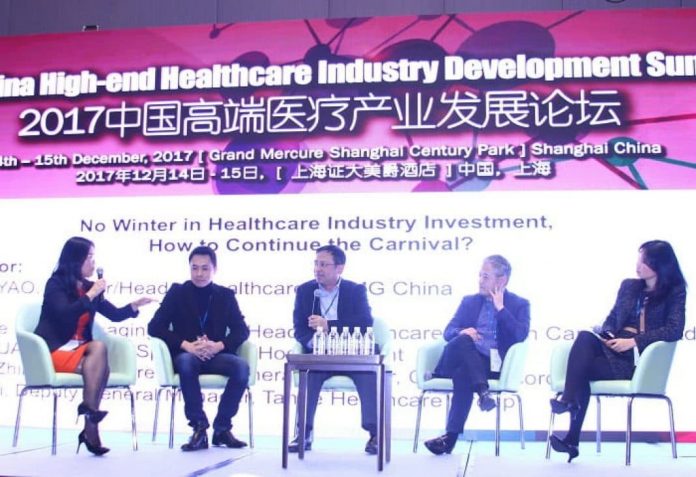 With the continuous improvement of national health awareness, rising income levels and consumption upgrades, high-end medical care has ushered in a new round of 2020 opportunities. The annual health output value will account for 6.5% of GDP.

As a high-end medical industry encouraged by the big health field, it is entering a peak growth period, and it will usher in a full-scale outbreak in three to five years.. China's expansion of high-end medical market puts forward new demand for high-end medical service.
"9th China High-end Healthcare Industry Development Summit" will be held on December 13 and 14, 2018 in Shanghai, China. It will gather relevant government officials, local health bureau, high-end general hospitals and clinics, high-end specialized hospital and clinics, high-end services departments from public hospitals, medical property developers, and outstanding solutions providers, etc. to discuss on intelligent means, latest technologies, and operational challenges to explore the present situation and future development of Chinese high-end healthcare market, so as to find the best partners.
Hot Topics
Analysis on china's high-end medical market development present situation and trend
Introduction of latest progress of sino-foreign cooperation in high-end medical industry
High-end hospital design features and construction experience sharing
Introduction of high-end hospital building energy conservation and energy efficiency management
 The research and implementation of intelligent operating room under the background of "internet+"
Exploration of the technology development of high-end medical imaging equipment
The development of radiation therapy and its application prospects in china
Medical equipment helps improve the quality of medical care in high-end hospitals
Research on high-end hospital medical information solutions
The development status and future planning of china's high-end aged-care industry