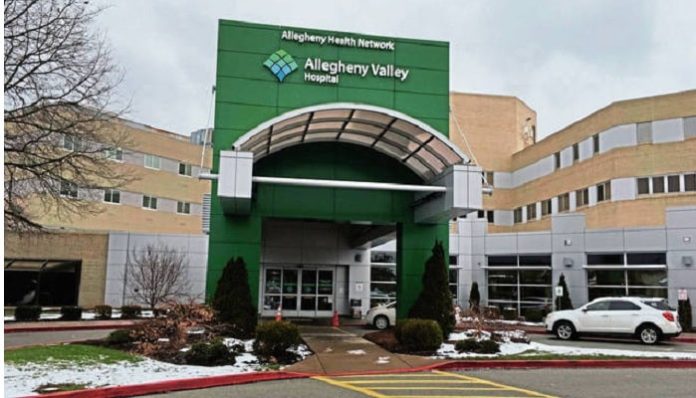 Allegheny General Hospital (AGH), part of Allegheny Health Network (AHN), is among 20 academic health centers nationwide participating in a new study examining the best ways to reduce the risk of COVID-19 infection among front line health care workers in hospital emergency departments.
Supported by a $3.7 million grant from the Centers for Disease Control and Prevention (CDC), the COVID-19 Evaluation of Risk in Emergency Departments (COVERED) Project is a
12-week study involving 1,600 emergency department personnel in 20 academic health care institutions across the country. It includes physicians, nurses, and staff such as clerks, social workers or case managers.
The goal of the study is to determine what practices and personal protective equipment (PPE) most effectively prevent exposure to COVID-19 in an emergency setting, where incoming patients may or may not have the virus, and emergency procedures can increase the risk of spreading the virus through the air. PPE includes face masks, face shields, gowns, and gloves, among other equipment.
The study will enroll both emergency physicians who do and do not typically perform endotracheal intubation (inserting a breathing tube) in suspected COVID-19 patients, as well as emergency department nurses and non-clinical staff.
The study team chose to track endotracheal intubation procedures because these are aerosol-generating procedures that have been shown in past SARS and MERS epidemics to increase the risk of virus transmission to health care workers.
Emergency department staff enrolled in the study will be followed for three months and undergo screenings and biweekly blood tests and nasal swabs to evaluate for COVID-19 exposure. Questionnaires also will be completed weekly so that procedural practices are documented.
At AHN, the study is led by principal investigator Jestin Carlson, MD, an emergency physician at the Network's Saint Vincent Hospital and co-investigator Arvind Venkat, MD, an emergency physician at AGH.
"We are thrilled to be participating in this study aimed at finding the most effective ways to prevent transmission of COVID-19 in the emergency environment," Dr. Carlson said. "We believe its benefits will extend beyond this current COVID-19 pandemic, but also serve to protect health care workers and the public in any future pandemics or epidemics."
National co-principal investigators are Nicholas Mohr, MD, associate professor of emergency medicine and vice chair for research in the Department of Emergency Medicine at the University of Iowa Carver College of Medicine, and David Talan, MD, professor of emergency medicine and infectious diseases at the David Geffen School of Medicine at UCLA.
The COVERED project is a collaboration between EMERGEncy ID NET, a network of 12 US emergency departments funded by the CDC to study emerging infectious diseases and led by Dr. Talan, and the National Emergency Airway Registry (NEAR).
For more information about the COVERED study and a list of participating institutions, visit http://www.covered-study.org.
About the Allegheny Health Network:
Allegheny Health Network (AHN.org), a Highmark Health company, is an integrated healthcare delivery system serving the greater Western Pennsylvania region. The Network is composed of 12 hospitals, ambulatory surgery centers, Health + Wellness Pavilions, multiple employed physician organizations, home and community-based health services, a research institute, and a group purchasing organization. The Network provides patients with access to a complete spectrum of advanced medical services, including nationally recognized programs for primary and emergency care, trauma care, cardiovascular disease, organ transplantation, cancer care, orthopedic surgery, neurology and neurosurgery, women's health, diabetes, autoimmune disease and more. AHN employs approximately 21,000 people, has more than 2,500 physicians on its medical staff and serves as a clinical campus for Drexel University College of Medicine, Temple University School of Medicine, and the Lake Erie College of Osteopathic Medicine.