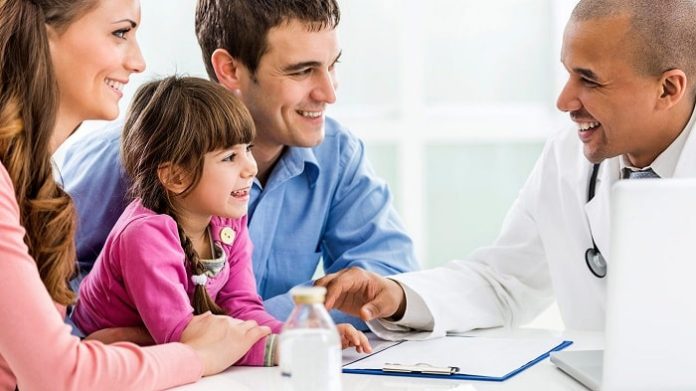 Amerigroup Georgia and GoMo Health have launched their evidence-based Early Intervention Concierge program, an integrated digital care management program that supports parents and caregivers of children with autism. The program ensures adherence with appropriate autism screens and milestone tracking for all members with children under four years of age including children in foster care, those receiving adoption assistance, and select youth in the juvenile justice system.
Amerigroup Georgia and GoMo Health created a two-pronged engagement program focused on early diagnosis and intervention. Since its launch, more than 84,385 caregivers of children up to age four have enrolled in the early detection track and over 5,300 caregivers of children with autism have enrolled in the early intervention program. Of these enrollees, 218 opted in to the "caregiver stress support track," highlighting the importance of mental health management for caregivers of children with complex needs. Both programs have a 99% retention rate.
The need to engage families and caregivers regarding their psychosocial and physical health and wellbeing has produced overwhelming support and activation throughout Georgia, demonstrated by:
Appointment Adherence: 318 parents of members have requested assistance from Amerigroup finding a pediatrician (to avoid missing well-child visits) or a specialist as indicated by a pediatrician.
Adverse Event Avoidance: Through bi-directional messaging with program participants, Amerigroup has been notified about 142 distinct crisis events or ED visits which they've been able to address in the moment to avoid adverse events.
Active Click Throughs to Resources:  Members have clicked on 19,700 links which have provided resources, educational and supportive content
Extensive research shows that early interventions for children with an autism diagnosis can lead to improved behavior, and help children develop to their fullest potential. Innovative technologies like the Early Intervention Concierge program provide critical support for children with autism and their families and caregivers by meeting them where they are in their evolving journey.
"As part of our ongoing commitment to the whole health of the communities we serve, we are thrilled to partner with GoMo Health to offer a program that can play such a critically important role to educate, guide and support our plan member parents and caregivers," said Mel Lindsey, President, Amerigroup Georgia. "Early diagnosis and intervention for children with autism can provide long-term benefits for children's health, wellbeing, and their ability to develop to their fullest potential. We look forward to the program's continued, positive impact in our communities to help ensure our members can live happy, healthy, and fulfilled lives."
Bob Gold, Chief Behavioral Technologist and founder, GoMo Health, says, "It has been inspiring to collaborate with Amerigroup to debut this first-of-its-kind program that truly meets families and caregivers where they are in their healthcare journey and gives them resources and support to not only help their children thrive but address their own psychosocial needs as well."
Individuals can self-enroll into any of the messaging tracks which correspond to their and their child's specific situation. Each track provides personalized and responsive messaging that guides participants through their journey based on their individual needs. Additionally, members can text simple keywords that prompt instant content. The program also includes periodic, interactive surveys and assessments that use sophisticated logic to "converse" with participants in real-time to triage and support their needs.
Amerigroup Georgia and GoMo Health are grateful to empower families with educational content and resources and look forward to reaching even more members in the coming months. To experience an abbreviated sampling of the Early Intervention Concierge program, text EARLY to 43386.