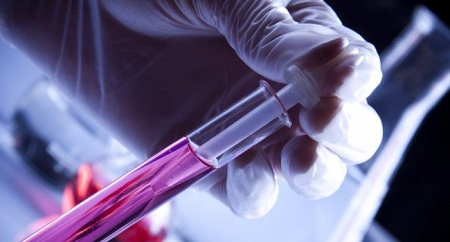 APEIRON Biologics AG announced that the EMA Committee for Medicinal Products for Human Use (CHMP) has adopted a positive opinion recommending the approval of dinutuximab beta (ch14.18/CHO; APN311) for immunotherapy of high risk neuroblastoma.
Dinutuximab beta has been generated and profiled by European academic institutions originating at the Clinical Cancer Research Institute in Vienna (St. Anna Children's Hospital), initiated by Prof. Ladenstein. The development was extended to multiple clinical trials across Europe and abroad, performed by the SIOPEN neuroblastoma study group and the German group at the University Children's Hospital Greifswald led by Prof. Lode. In 2011, Apeiron and SIOPEN joined forces and Apeiron took over the lead for commercialization. More than 1,000 patients have been treated and the results served as basis for Marketing Authorization Application (MAA) in the EU in 2015.
In September 2016, EUSA Pharma acquired an exclusive license to the global commercial rights to dinutuximab beta.
Based on the CHMP's opinion published on March 24*), the European Commission within two months will issue a formal decision on the approval of dinutuximab beta,which is indicated for use in children aged 12 months and above with high risk neuroblastoma who have achieved a complete or partial response to prior therapy and those with a history of relapsed or refractory disease.
Dr. Hans Loibner, Apeiron's Chief Executive Officer, said, "We are delighted with the CHMP positive opinion for approval of dinutuximab beta for immunotherapy of high risk neuroblastoma, an area of significant unmet medical need. We regard this as key step in the successful development of our company." Dr. Oliver Mutschlechner, Apeiron's VP Regulatory Affairs, added, "This was a complex but highly rewarding collaborative effort over several years between academic institutions and support companies**), coordinated and led by a dedicated group at Apeiron."
Lee Morley, EUSA Pharma's Chief Executive Officer, said, "This positive CHMP opinion is an important milestone for EUSA as we work to bring dinutuximab beta to
children suffering from the high risk form of the devastating disease, neuroblastoma.Following this positive opinion in Europe, as next step we plan to submit dinutuximab beta for approval in the United States."
About dinutuximab beta and neuroblastoma
Neuroblastoma is an orphan oncology condition with significant unmet medical need. It accounts for up to 10% of childhood tumours and affects approximately 1,200 children in the EU5 and US each year. Dinutuximab beta is currently used across Europe and abroad under a managed access scheme and is included in a number of treatment protocols for high risk neuroblastoma.
Dinutuximab beta (ch14.18/CHO; APN311) is a mouse-human chimeric anti-GD2 monoclonal antibody produced in a state-of-the art process in Chinese Hamster Ovary (CHO) cells that significantly improves event-free and overall survival in children with high risk neuroblastoma, with a favourable safety profile compared to other antibody-based neuroblastoma immunotherapies. Dinutuximab beta forms an important part of treatment regimens for high risk neuroblastoma. Its features offer the potential for further development in other malignancies to expand its current role. Dinutuximab beta has orphan drug designation for neuroblastoma treatment in the US and EU, and EUSA plans to file the product for approval in the United States in 2017.

About APEIRON Biologics AG
Apeiron is a private biotech company based in Vienna, Austria, engaged in innovative projects in immuno-oncology. Its most advanced project, APN311 (ch14.18/CHO, dinutuximab beta), a MAA has been submitted to the EMA in May 2015, the CHMP adopted a positive opinion on March 24, 2017.APN301 is a humanized anti-GD2 antibody-IL-2 fusion protein in clinical stage. Focus of clinical development presently is on melanoma by unique intratumoral application. A broad program is pursued to develop therapies aiming at stimulation of the immune system via novel checkpoint blockade mechanisms to fight cancer: APN411 is a preclinical project for orally available drugs, performed together with Sanofi and Evotec. APN401 is a novel individual cellular immunotherapy targeting the intracellular checkpoint cbl-b. A Phase I study in advanced cancer patients was successfully performed in the US (Wake Forest University, NC), Phase II is in planning stage.For more information visit
www.apeiron-biologics.com
About EUSA Pharma
Founded in March 2015, EUSA Pharma is a specialty pharmaceutical company with commercial operations in the US and Europe, and a wider distribution network in approximately 40 further countries. Currently, EUSA has a broad portfolio of approved and named-patient specialty hospital products, which the company has ambitious plans to expand through acquisition and in-licensing.EUSA is led by an experienced management team with a strong record of building successful specialty pharmaceutical companies, and is supported by significant funding raised from leading life science investor Essex Woodlands. For more information visit
www.eusapharma.com
.
Contact APEIRON Biologics AG:
Dr. Hans Loibner, CEO
Campus-Vienna-Biocenter 5
1030 Vienna, Austria
T +43 / (0) 664 926 3820
Distribution:
PR&D – Public Relations for Research & Education
Mariannengasse 8
1090 Vienna, Austria
T +43 / (0)1 / 505 70 44